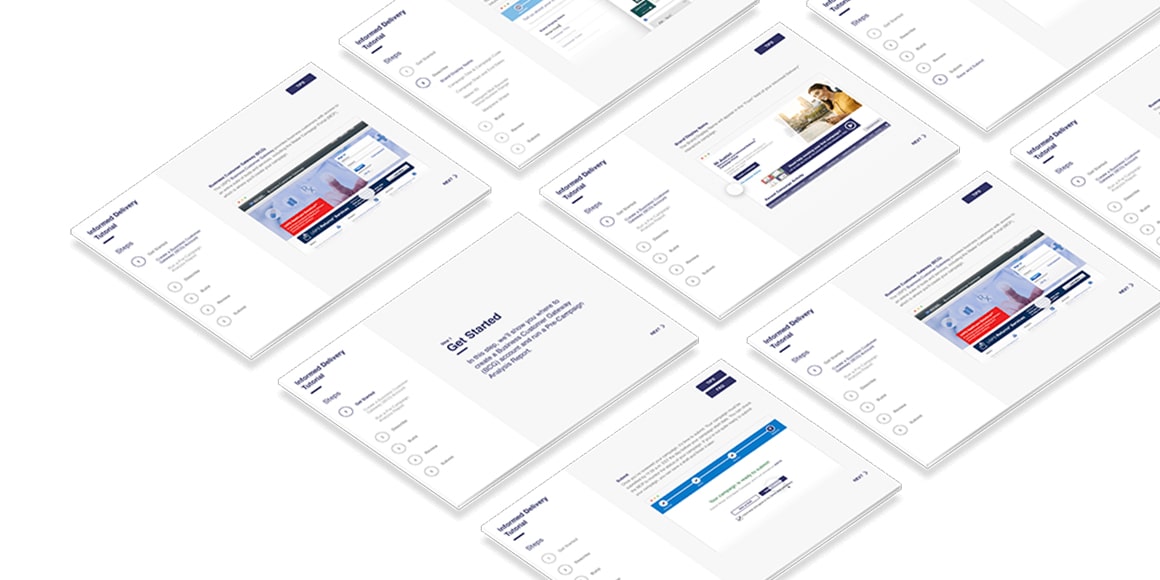 Put your mail in your customers' email with Informed Delivery® from USPS®. Daily emails offer your customers a peek into their mailbox from anywhere and, for you, one mailing delivers two impressions to help achieve your business KPIs.
Here's a step-by-step guide to Informed Delivery® for business mailers.
Benefits
Implement an Informed Delivery® interactive campaign. Consumers love it—up to 93% would recommend the service to friends, family, and colleagues.[1]
Reach engaged consumers. Every day, Informed Delivery® users generate up to 70% email open rates.[2]
Increase interaction. Generate multiple impressions from a single mailpiece, potentially increasing the ROI for your campaigns.
Encourage faster responses. Exclusive offers, interactive content, and a clear call-to-action inspire up to 84% of users to act on promotions every month.[3]
Expand your reach and audience base. Reach customers by synchronizing your physical and digital touchpoints.
Measure campaign performance. Gain valuable insights that can help optimize your marketing spend.
Let's Go
Let's Go