How to Create an Informed Delivery® Interactive Campaign
In this tutorial, we'll show you how easy it is to manually enter and submit an Informed Delivery® interactive campaign using the Mailer Campaign Portal (MCP).
Start the Tutorial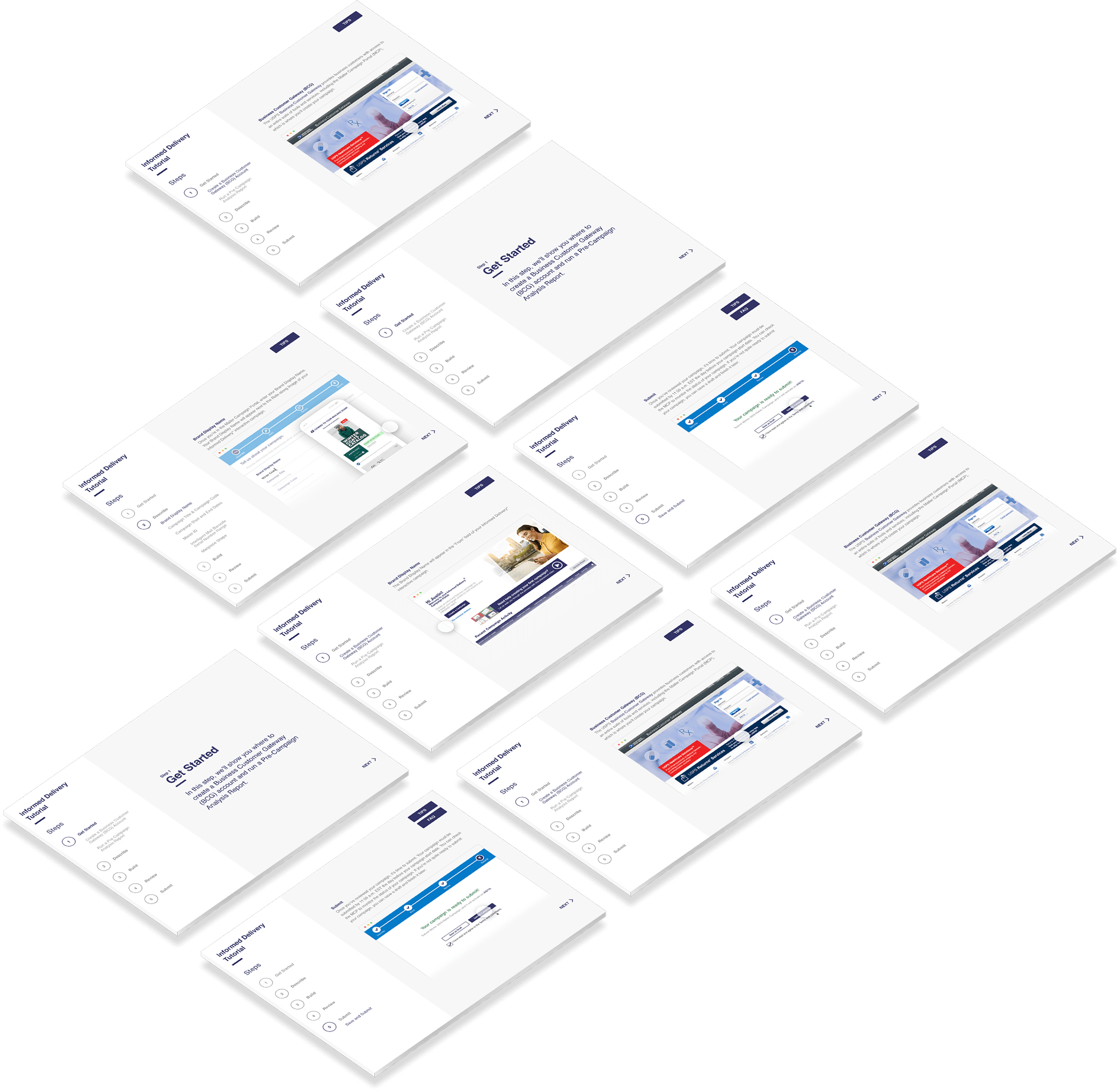 Things to know before you create a campaign:
Mailer Identifier (MID)
The MID identifies the owner or sender of the mail. It's also used to activate an interactive campaign. Ask your Mail Service Provider (MSP) which MID they used on your mailing.
Jump to Mailer Identifier Step in Tutorial
Intelligent Mail® barcode (IMb®) Serial Number range
The IMb® Serial Number range is commonly used to activate a campaign. The MID is embedded within this barcode. You should work with your MSP to get your IMb Serial Number range.
Jump to Intelligent Mail® Barcode Step in Tutorial
Image Specifications
Representative Images must be no more than 780px wide x 500px high and a maximum of 200KB. Ride-Along Images must be no more than 300px wide x 200px high and no more than 200KB. See tutorial Step 3 for more information.
Jump to Image Specifications Step in Tutorial
We'll take you through the process in five steps: Get Started, Describe, Build, Review, and Submit.