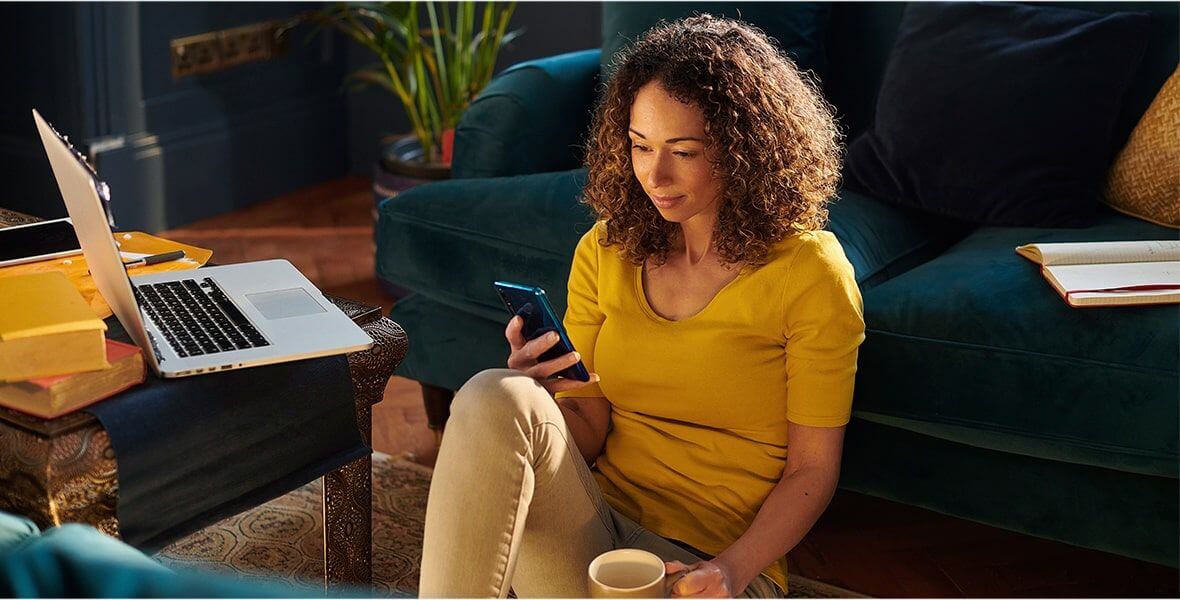 Personalization is the act of leveraging data and personal information to deliver individualized messages to prospects and current customers. As a marketing tool, it's obviously not new; it's been a driving force in promotion for years. However, millennials are changing the way we think about personalized marketing.
Personalization can be an effective method for drawing in and retaining millennials. This generation grew up in the digital age, curating its own content on social media platforms. They love DIY curation websites, where they can scour the web for ideas and contact a merchant to help them bring custom creations to life.
For millennials, personalized marketing can help drive loyalty and purchasing decisions. Together with Gen Z, they have much stronger opinions about what a good customer experience should look like, and they are more critical of companies that don't measure up.[1]
46%
Millennials are seven times more likely to give personal information to a brand they trust than to other brands, and 46% share their data if it means they'll be given a more relevant, personalized experience.
[2]
74%
A Nielsen IQ study found that 74% of millennials are more likely to buy brands supporting social issues they care about.
The information age makes personalization even more personal. It seems a fair trade-off; if someone offers a business their personal info, the business should use it with care and specificity. Here's what marketers should keep in mind to meet millennials where they are—and where they'd like to be:
Market with Personalization in Mind
Personalizing goods and services for the millennial crowd involves more than just attaching a name to an email or a direct mail flier. Take the rise of customizable menus in fast-casual restaurants, for example, which allow their patrons to craft their own custom food creations. In addition, there is the success of hyper-specific product recommendations in shopping apps.
Small and medium-sized businesses can take these lessons and apply the strategies to their own marketing campaigns. To entice the millennial consumer, customization may be the key. Companies can present options, though not too many, to appeal to the principles this value-driven generation loves. Fully 74% of millennials are more likely to choose brands supporting social issues they care about.[3]
This generation is looking for authenticity and meaningful conversation.[4]
The rise in popularity of curated subscription box services—from makeup to collectibles to pet supplies—is a perfect example of successful personalization in marketing. A beauty company can have subscribers fill out a profile that asks basic questions about skin tone, type and personal style. Based on the answers, it mails out a curated collection of samples on a monthly basis. Subscribers try them out and have the option to buy full sizes of items they love.
Enhance Your Strategy
Small and medium-sized businesses should consider weaving personalization into their marketing, from the services they offer to their direct mail campaigns. Remember, what worked in the past may still be effective, but you may have to rethink your strategy and focus on tailored, individualized content for a crowd that expects customization and big value.
Consider what happened once when a late night comedy host was taking potshots at politicians who sent mass emails with the respondent's name in the tag. They pretended to be personal, but once you read a line or two, it was obviously just another form letter. Don't fall into the trap of pretending to be personal—it's important to actually engage with your consumer on a personal level.
Key Takeaway
Millennials continue to be a powerful segment of consumers, and earning their loyalty is no easy feat. With careful steps to get to know them, build their trust, and tailor their touchpoints, you can create more meaningful connections that will ultimately benefit your business.
For tips to personalize your direct mail for millennials, take a look at this informative guide, designed to help businesses bridge the communication gap—and generation gap—with millennial consumers.