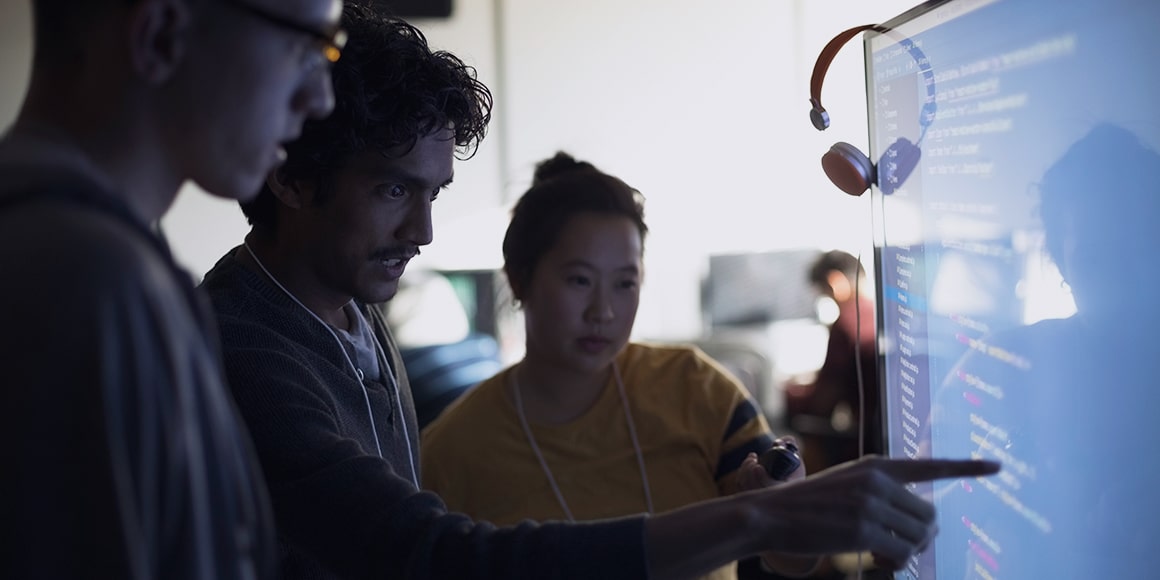 We live in a consumer-driven era of personalization and customization. Shoppers are no longer satisfied with products and messaging being delivered the same way for every person. In one study of U.S. internet users, 90% of respondents said messages from companies that are not personally relevant to them are annoying, and 44% of respondents said they were willing to switch to brands that better personalize marketing communications.[1]
These preferences are changing the logistics landscape for shippers. In order to survive now and in the future, businesses must have adaptable models built on customer data and communication systems.
Read on to learn more about the seamless experience customers crave and the tips that can lead you to success in a market that's no longer one-size-fits-all.
The Customer-Driven Ecosystem
Personalization and customization go beyond monograms. Customers want businesses to anticipate their needs and create a smooth and rewarding experience.
Here's an example: A shopper adds something to her digital cart on a store's website but doesn't complete the purchase. Using retargeted direct mail, the abandonment triggers a personalized direct mailpiece to be sent out, highlighting the item that was in her cart and offering her free shipping. The mailpiece arrives within 48 hours and the shopper then completes her purchase using the unique discount code. Her order is processed and shipped from a nearby location, arriving at her door as quickly as possible.
For customers, this type of tailored experience can feel magical. But it only works if the business providing it has a flexible network that is rich in data and uses clear communication to maximize the efficiency of the supply chain.
Here are three tips for adapting your shipping and logistics processes to better capture your target audience:
Focus on your customers 1
The first step toward updating your processes is understanding who your customers are. Study the data they have provided you, from demographic basics to shopping habits. Do your older customers prefer ordering online and picking up in-store? Are your male customers more influenced by promotions on social media?
Starting with this data, you should be able to redefine your goals as a supplier. Maybe you'll use this data to home in on customer satisfaction and build up your customer base instead of focusing solely on product sales. With a strong grasp of who your customers are, you can begin to see the path toward end-to-end visibility in your supply chain.
Build an integrated network 2
Many businesses see their platforms and tools as independent structures. While it's true that a customer relationship management (CRM) tool doesn't necessarily need to connect with a warehouse inventory system, both of those tools interact with customer data.
A CRM tool tracks how and when a customer buys something from your business. When an item is bought, the warehouse inventory system makes a note to replenish that item. Letting these two systems—among many others—"talk" to each other can greatly reduce downtime. This can help your shipping business run much more efficiently.
In the same vein, it's also important that the different people within your business talk to one another. To encourage collaboration and sharing of ideas, facilitate regular communication between your marketing department and shipping and logistics department. Connecting them can help bring about creative solutions for optimizing systems communication.
Strengthen your supply chain 3
As you gather more data on your customers and allow your systems to communicate with each other, you'll begin to see efficiency gaps in your supply chain. For example, if you notice that many of your orders are coming from a location far from the nearest distribution center, you may be able to find a more sustainable solution, such as shipping from a local store or adding a new fulfillment center closer to that area.
If your business expands internationally, you can also streamline supply chain processes by partnering with global suppliers. Sending orders through an outsourced fulfillment center closer to your global destinations can provide both time and cost savings.
Key Takeaway
Using valuable data and systems communications, you can adapt your current shipping and logistics process to curate a better direct-to-consumer experience.
Take the time to learn who your customers are and what keeps them coming back to your business. Then, integrate your systems for better internal communications and reform your supply chain. Small changes along the way will help you emerge as a top player in today's consumer-driven landscape.