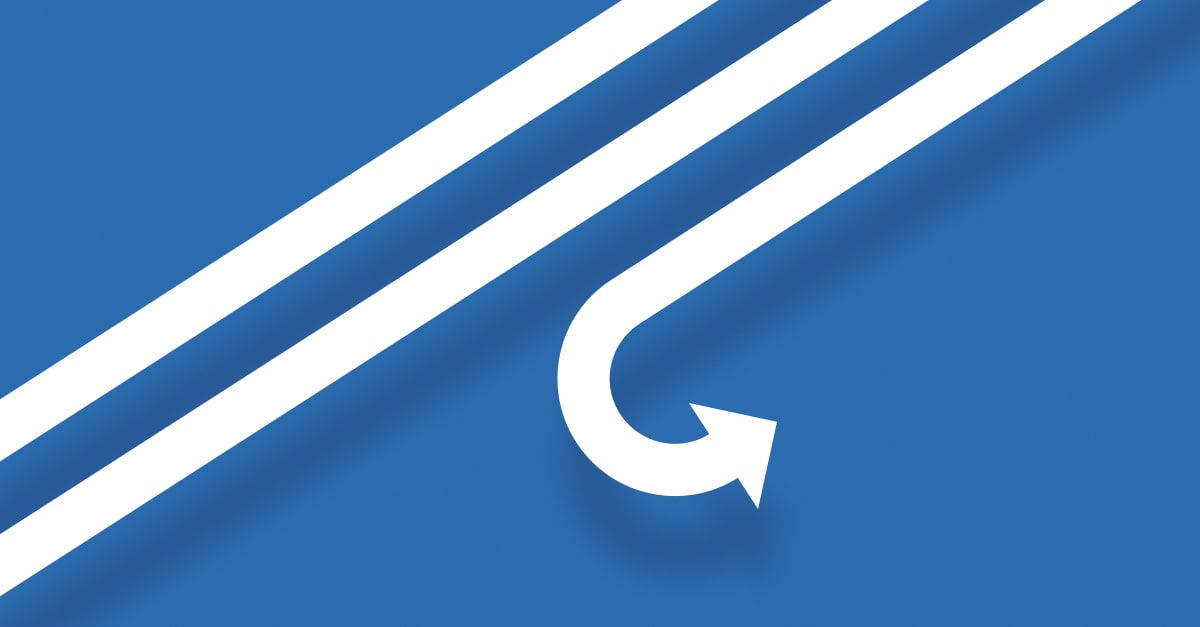 Today's e-commerce consumers have more options than ever—but offering free returns can set your business apart from the crowd.
The retailers offering this service stand to benefit greatly, gaining new customers, increased loyalty and heightened brand reputation.
In one study, 67.7% of U.S. digital shoppers said free return shipping is an important feature/service.[1]
51

%
of U.S. shoppers report they refrain from purchasing goods from online retailers that do not offer free returns.
[3]
Why Do Customers Love Free Return Shipping?
Aside from the obvious cost savings, free returns can provide customers with a sense of security and assurance.
The cost of returns in the U.S. is expected to hit $550 billion in 2020.[4] When customers know they won't have to pay for return shipping, they may be more willing to complete online transactions.
Free returns also allow customers to "bracket"—in other words, to order items in multiple sizes, colors and so on to see what works best, then return the unwanted products with ease. This is particularly useful when shopping online for clothes, shoes and accessories.
Gaining Loyalty and Sales Through Free Returns
By offering free returns, brands convey that their customers' interests are top of mind, helping to build loyalty and encouraging repeat purchases.[5]
Given the high costs typically involved in acquiring new customers versus retaining existing customers, offering free return shipping can also be a smart way to increase sales.
Weighing the Costs of Free Returns
Of course, offering free returns can be a significant financial undertaking.
Not only do retailers have to cover shipping costs, but they also need adequate staff to inspect returned packages. And if returned items are damaged, the company must either pay for repairs or write them off.
In one survey of U.S. companies, 52% of respondents said that "damaged goods" are a challenge or frustration with returned items, and 38% cited "missing parts."[6]
Key Considerations for Free Return Shipping
Free return shipping doesn't need to be a deal breaker. Here are a few strategies that companies can employ to better meet customer needs while still being mindful of costs:
Be strategic about when you offer free return shipping. Forty-three percent of holiday returns occur the week after the holidays.[7]

In 2020, returns peaked on January 2, at an estimated 1.9 million.[8] Consider offering free return shipping during windows with lower return volumes.

If you choose to offer free return shipping, be sure to select a cost-effective option. This requires some careful assessments of what will work for your unique business needs.

Given that the average return costs $10 to receive and process, it may make sense to avoid the reverse logistics hassle for low-value items altogether—and perhaps even for high-value items that are difficult to handle or have low salvage value.[9]

Use free return shipping as a marketing tool to gain repeat customers. This works especially well with retailers selling clothing, shoes and accessories.

When customers know they don't have to pay for returns, they are more inclined to bracket. Forty-one percent of digital buyers use bracketing "some of the time," and it's becoming an increasingly common practice.[10]

Remember that free return shipping isn't the only way to keep customers happy. While free return shipping can help your company stand out, there are other ways to ensure you meet—and exceed—customer expectations.

Reliable, speedy delivery, for example, allows you to remain competitive without undertaking high costs. Other initiatives, such as survey incentives and personalized offers, can also drive customer action and loyalty. Focus on establishing trust with customers first and foremost.
Key Takeaway
Offering free return shipping can be hugely effective in building brand loyalty and creating a competitive advantage. But before making any moves, it's crucial to evaluate whether it makes sense for your business.
To ensure continued success, customer needs must always be top of mind, but there are multiple ways to improve customer satisfaction.
Thinking strategically and economically will provide the greatest benefit to both your customers and your company.