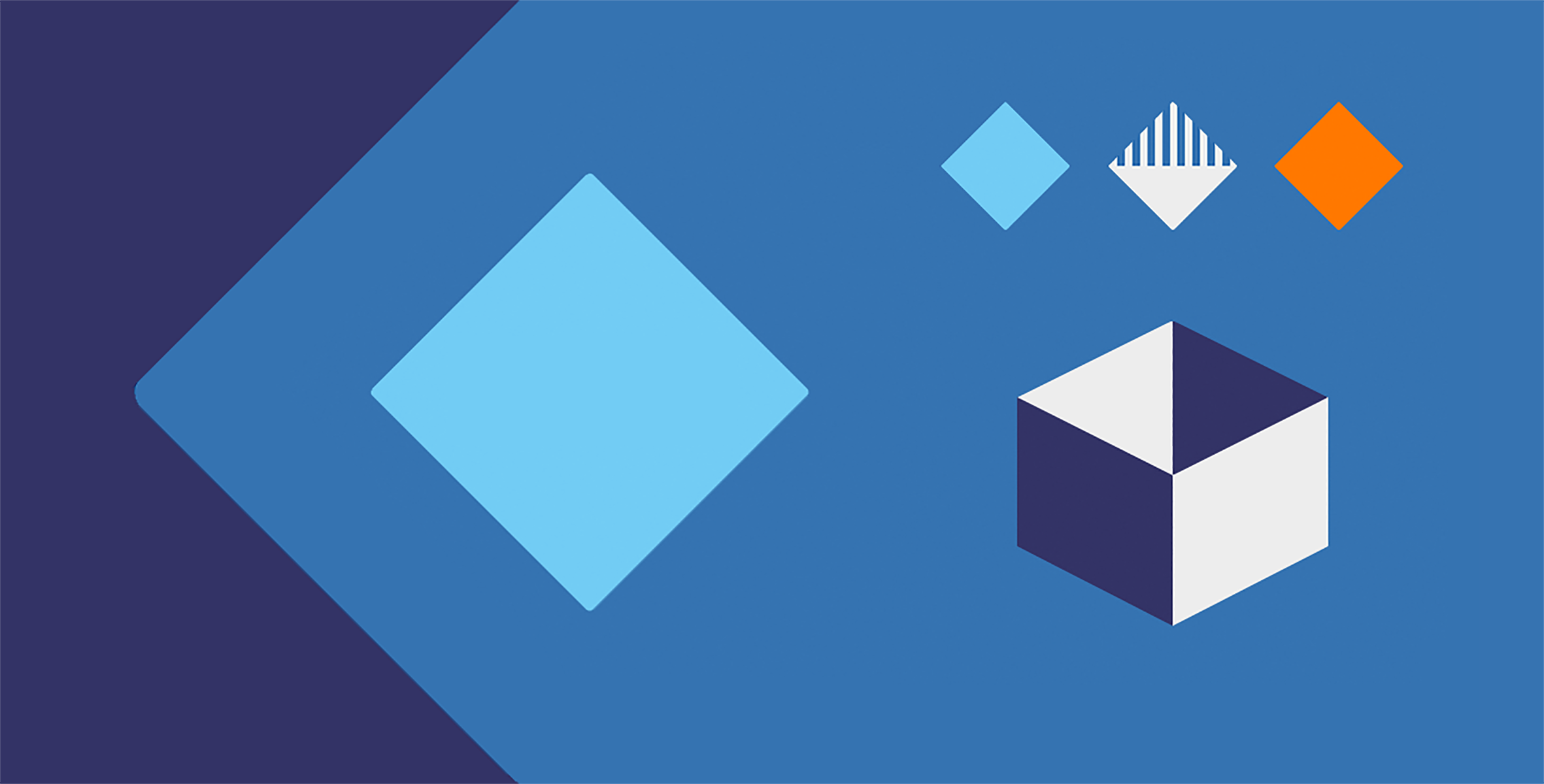 Hazardous materials (HAZMAT) are any substances that can pose a significant risk to health, safety and property when transported in commerce.[1] With the e-commerce industry booming, HAZMAT shipping has become more important than ever—especially for small businesses. A single incident can widely affect not only the shipper but also the general public, the environment and emergency responders.
USPS® ships only certain hazardous materials, making up 15-20% of all HAZMAT shipped throughout the United States. Shippers must confirm that USPS ships their specific product. For details and restrictions on USPS HAZMAT shipping, please refer to Publication 52 – Hazardous, Restricted, and Perishable Mail.
Below, Howard "Skip" Elliott, administrator of the Pipeline and Hazardous Materials Safety Administration (PHMSA) at the U.S. Department of Transportation (DOT), answers key questions about how small businesses can understand and comply with HAZMAT safety regulations.
What are the industries or types of businesses that ship HAZMAT?
Any business has the potential to ship HAZMAT. That includes industries such as e-commerce, home improvement, automotive and beauty supply companies. With the internet economy in full swing, the number of potential HAZMAT shippers has increased exponentially. One of the greatest challenges we face is individual shippers that are unaware they are shipping hazardous materials.
Are there any prohibited HAZMAT items that cannot be shipped?
It is important to distinguish the difference between prohibited HAZMAT and accepted HAZMAT. Prohibited HAZMAT are products that are never allowed to be shipped because of the risk they would pose during transportation. Common prohibited items include certain types of explosives and fireworks, higher-level radioactive materials not intended for medical purposes and toxic gasses.
Accepted HAZMAT are commodities and products classified as hazardous under Title 49 of the Code of Federal Regulations—the Hazardous Material Regulations, or HMR. These materials can be shipped when specific rules are followed that make them safe for transportation.
Regulations require that you declare any hazardous materials you plan to ship. In other words, if someone takes the product to their local Post Office™ location, they have the responsibility to say, "This is regulated as HAZMAT."
Undeclared hazardous materials, without proper packing and markings, can create risks of injury to people unaware of what they are handling.
How often are materials added to the HAZMAT list? Is this a static list or does it change year to year?
It's fair to say it changes every year. There are more materials added every year than removed. There are more than 3,500 proper shipping names within the Department of Transportation regulations. Every regulated commodity in transportation is identified.
What are the most common misconceptions related to HAZMAT shipping?
One of the most common areas of misunderstanding is generally one had by smaller shippers: What constitutes a regulated hazardous material? Large shippers are used to shipping hazardous materials. But the laws and regulations are really the same whether you're a large multinational corporation or a small mom-and-pop startup.
As a shipper of goods and commodities, it's your responsibility to know if you're shipping a regulated HAZMAT and how to properly communicate the hazards of that product.
We ask that every shipper identify the commodity, whether they send products using USPS or another shipping service.
What are the biggest challenges in complying with HAZMAT shipping regulations, and how can these challenges be overcome?
The biggest challenge without a doubt is gaining knowledge of the regulations that spell out how a shipper is supposed to label, mark and communicate the possible risks associated with hazardous materials. HAZMAT regulations are complex.
They cover all modes of transportation for all commodities under every possible scenario. But regulations are important because each year 1,500 incidents occur when individuals or companies have not declared shipped HAZMAT—posing a risk for emergency responders, the environment and the public.
What type of fines might shippers face if they don't properly declare HAZMAT shipments?
Violators face fines of up to $81,993 per violation, or up to $191,316 if the violation results in death, serious illness or severe injury, or substantial destruction of property.
What brands and industries are doing a great job with this kind of shipping? Are there any best practices these companies are following?
Companies that have had experience in transporting HAZMAT over a long period of time are all doing an excellent job. They may handle a variety of products, but they know the process to identify them and follow the rules to make sure that they are transporting them in a safe manner. I think the small number of incidents we have every year happen because of improperly shipped hazardous materials. There are really very few incidents compared to the large number of HAZMAT shipments.
To put it into perspective, there are 1.2 million HAZMAT shipments every day in this country, moving by air, water, rail and highway via various carriers.[2] We anticipate that the number of HAZMAT shipments will continue to grow as they have over the last 25 years. But we enjoy a pretty incredible safety record—99.99% of all hazardous materials shipped in this country move from their origins to their destinations without incident.[3] [4]
It could be really easy to become complacent with that kind of safety record, but those of us who deal with HAZMAT on a daily basis can't do that. A single catastrophic incident can have a drastic impact on human life or the environment. That can cause a company's good reputation to evaporate overnight. We always need to be deliberate with our focus on transporting hazardous materials.
Are online marketplace sellers doing enough to educate their users on HAZMAT?
I cannot say they are or they are not doing enough. The increase in internet commerce has not resulted in a significant uptick in HAZMAT incidents. Given the facts, somewhere along the line people are using common sense and are doing their due diligence.
Now, is there more we can do? There is always more we can do. And I think that is where the U.S. Postal Service® and many others come in. We talk constantly with people in these businesses. There are things we must do to continue our journey to become more available and more transparent by providing information that is much more helpful to this new way of shipping hazardous materials.
What can you tell us about the work you are doing to help educate shippers?
With the proliferation of companies acting as brokers for thousands of commodities, the playing field has changed. We couldn't continue doing business the same way we had been doing for the last 100 years. The team, working with some consultants, came up with the idea of the Check the Box℠ campaign. The team recognized that we can't communicate these regulations or requirements today in the same way we had communicated requirements in the past.
So they got creative and built a website that makes it very easy and intuitive to follow the regulations. We realized we are not in this alone. We have to collaborate with many stakeholders. The team is really proud of the collaboration we have with the U.S. Postal Service. We are on the regulatory side, but we don't really have access to the public the way USPS does.
What other resources does the Department of Transportation have for educating and training people on HAZMAT shipping?
Beyond what we do internally, we provide solutions for the workforce by offering innovative education to increase the number of individuals who want to become the next generation of HAZMAT transportation professionals. We build these programs as cooperative links between industry, academia and trade associations. We make sure people understand our responsibility for regulatory compliance and how we apply enforcement standards.
We are also working with the emergency responder community, helping them fully understand how to respond to hazardous material incidents. We do this through training sessions and tactical assistance both on our website and over the phone. Every year, we provide any number of seminars and workshops from a wide variety of stakeholders' trade associations. We also get hundreds of letters asking for interpretation and clarification. We answer every one of those.
What tips or advice do you have that would help make HAZMAT shipping easier for someone who doesn't know anything about it?
Anybody looking to get into this business needs to do their basic homework, whether it's a one-man band or a thousand-employee company. It all starts with a strong safety culture and understanding that as a shipper you have a responsibility to everyone along the transportation network who may come in contact with your product.
HAZMAT shippers have to understand they are responsible for properly describing the item they are shipping on the shipping document and properly marking, labeling and packaging it. The DOT outlines the hazard classes, broken down into nine categories ranging from explosives to miscellaneous hazardous materials.
Shippers also need to identify and provide the United Nations identification number, which is important because that number is a guide for emergency responders on how to respond. Shippers also must properly describe the commodity for shipment.
The product's inner package may have those markings, but the outer package, visible to the people handling the box, the drum or the container, has to be marked or labeled with the appropriate warning labels too.
It is important that new companies take the time and effort to be HAZMAT regulation compliant and never take shortcuts. Follow these three basic steps when shipping hazardous materials:
1
First, accurately identify what you're shipping.
2
Second, make sure you're correctly packaging the hazardous material to mitigate the risk of release.
3
Third, communicate the risk so everyone knows what steps to take to ensure the package is handled safely.
Small shippers can utilize the resources we are providing through the Check the Box℠ campaign. It really provides a very direct, easy-to-use guide that walks them through what they need to know before shipping something.
There are also a lot of websites and trade associations that deal with these commodities and can provide good guidance on how to ship HAZMAT products and determine individual carriers' specific guidelines. Shippers can also consult qualified experts. There are several companies and individuals that provide advice about what steps to take to ensure shippers are not deviating from the regulations.
And if shippers need more guidance or immediate assistance, they can call PHMSA's Hazardous Material Information Center at 1-800-467-4922.
It's all about common sense. An ounce of prevention is worth a pound of cure. If you do things right, then you never need to worry about something happening with the items you're shipping.
Any final thoughts?
We have to do a better job of encouraging and imposing a stronger culture of safety in every organization involved in moving HAZMAT. In many cases, that is much more powerful than regulation alone. We all have to work together to make sure we are communicating and striving for new ways to make HAZMAT shipping safer.
To get started with HAZMAT shipping, dive into the USPS HAZMAT shipping tutorial.