By 2023, 58% of U.S. retail sales will either take place online or occur in-store with influence from digital technologies.[1] This reality has shipping and logistics managers facing increasing pressure to orchestrate their fulfillment operations successfully. It is especially true during the holidays, which, for some retailers, account for 30% of total retail sales.[2]
Because of this, planning for the holiday season can be stressful. You might worry that your current shipping options won't meet your business needs during the holiday rush. However, you can put your mind at ease knowing that there is likely a solution. Read on to learn how establishing a good working relationship with your day-to-day shipping carrier can benefit your business operations leading into the holiday season.
"…shipping and logistics managers are facing increasing pressure to orchestrate their fulfillment operations successfully."
How a Carrier Can Help Improve Your Operations
By establishing open lines of communication with your shipping carrier, you can:
Proactively create a holiday game plan.
Instead of last-minute scrambling around the holidays, set up a tight plan of action with your carrier ahead of time.[3] This plan could include the timing of your holiday shipping needs, when you'll need shipping materials by, the costs involved and how you and your carrier will tackle issues that may arise. You can also ask your carrier how they handle the increase in volume during the holidays, which will enable you to plan, anticipate and avoid setbacks. Ultimately, by connecting person-to-person with your carrier and having these conversations, you'll be able to improve your working relationship and craft a plan that accounts for your holiday shipping needs while providing you with a greater sense of trust in your carrier.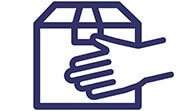 Confirm your pickup and delivery schedule.
Rather than adjusting your business model to fit set time frames, work with your carrier to find a schedule that works best for your business needs.((ref:4)) This should specify where, when and how often the carrier should ideally pick up and deliver items.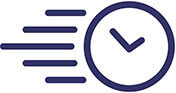 Adjust quickly to unforeseen events.
The holidays can be a particularly chaotic time, which means you should expect the unexpected. With a close working relationship with your carrier, it is easier to communicate last-minute changes or needs on your end, such as additional pickups required due to an influx of express or last-minute orders. Establish the best way to reach your local carrier, whether through email or phone, to keep your products moving.
In Conclusion
By establishing a strong working relationship with your shipping carrier, you'll be able to make more informed decisions and quickly problem-solve, which can ultimately help your business' productivity.