Online shoppers want it all—speed, convenience, quality, and good prices.
To help meet those expectations, many retailers are adopting Ship from Store programs.
Why?
Because delivering a great online sales experience is more important than ever.


quickly and affordably is a critical piece of a great online sales experience
Implementing a ship from store program can help you save money and improve customer service
Here's how
By tapping inventory in stores, not just in distribution centers, you're less likely to disappoint customers with out-of-stock messages and lose sales.
Aligning demand in one region with inventory in another can reduce the need for markdowns on overstock, saving you money.
More efficient turnover provides space for newer products on store shelves for a better customer experience.
Shipping products from a store close to the customer rather than a distribution center can lower shipping costs and get products to customers faster.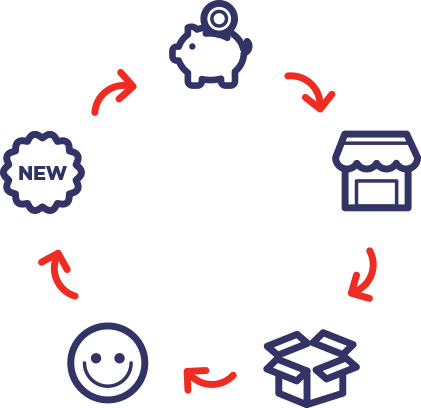 ©2017 United States Postal Service. All Rights Reserved. The Eagle Logo is among the many trademarks of the U.S. Postal Service.