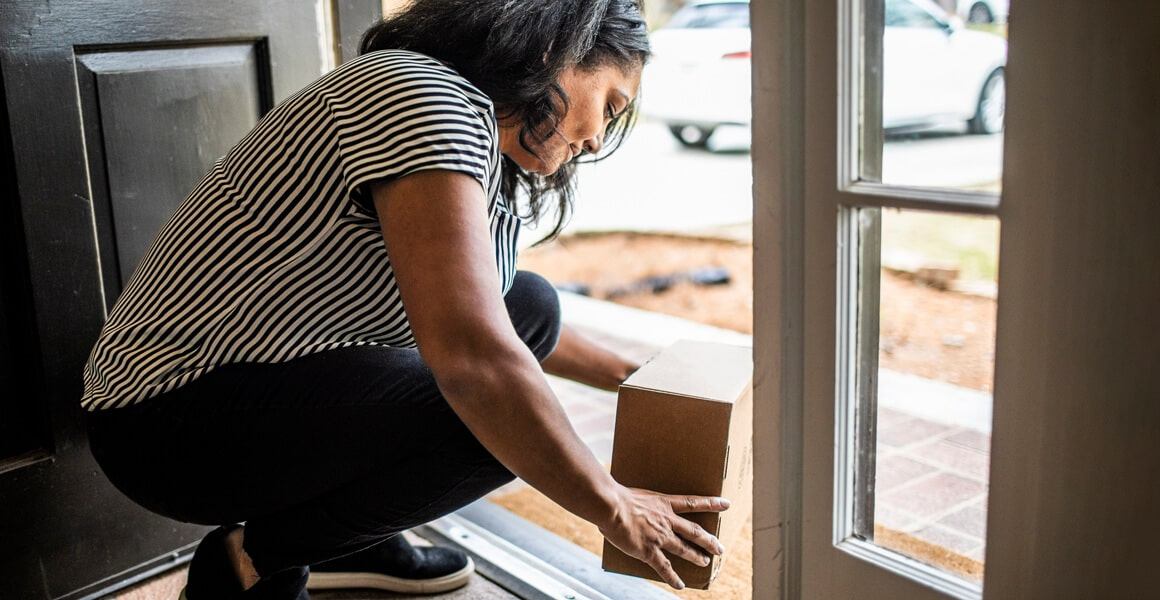 The gig economy has changed the world of shipping. To help meet customer expectations for speedy delivery, real-time updates and personalized delivery options, some shippers are turning to gig providers for last-mile fulfillment.
Offering next-day or same-day delivery, gig companies provide options that larger carriers often cannot, with instant scalability and flexibility allowing businesses to quickly meet shifts in demand and cater to specific customer preferences.
Gig companies have also been improving their data capabilities to match those of larger carriers, offering clients high-quality data that can then be used to shape logistics decisions and inform the customer experience.
While the "gigification" of last-mile fulfillment can offer many benefits, there can be serious drawbacks as well. The costs and consequences of the gig economy should be carefully considered before making crucial decisions on the last mile.
Has your company noticed any drawbacks of last-mile gig fulfillment?
The Drawbacks of Last-Mile Gig Fulfillment
1. Legal Liability
Gig carriers do not have the same legal authority as a major carrier such as the United States Postal Service. U.S. Mail, for instance, is protected by more than 200 federal laws enforced by the Postal Inspection Service.[1] Working with gig providers can't offer the same federal level of protection against package theft, which can leave companies open to liability, with the added risk of upsetting customers and losing loyalty.
2. Less Reliability
Customers value reliability and speed for their deliveries. Although gig carriers offer flexibility, they may not adhere to the same strict reliability standards as the Postal Service.[2] USPS carriers, for example, deliver packages on scheduled routes at set times of day. Customers often know these schedules—as well as their individual mail carriers—and can plan accordingly. This provides both reassurance and familiarity.
3. Reduced Sustainability
Business sustainability goals can be hard to maintain when using a gig fulfillment model. Gig carriers may deliver packages one at a time, taking many trips to meet tight delivery timelines; this can ensure customers receive packages when they want them, but it can also set back environmental goals. With only 38% of global consumers saying they think most retailers are doing a good job using sustainable delivery practices,[3] maintaining eco-friendly operations is more important than ever.
4. Lack of Address Accessibility
USPS is the only delivery service that reaches every address in the nation.[4] In fact, gig carriers typically don't have access to every mailbox and building for deliveries, unless access is specifically granted.[5] This restriction is an important consideration for companies regularly delivering to apartment complexes and office buildings.
5. Inconsistent Brand Identity
Working with major carriers can help create a consistent brand identity, while building assurance that you're a trusted brand engaging trusted providers. Gig carriers often rely on popular ridesharing companies, which can mean different and unfamiliar drivers and vehicles. In contrast, USPS carriers are a familiar face, often living in customers' neighborhoods, which helps create a sense of community that can benefit local businesses.[6]
Key Takeaway
Many businesses are familiar with the advantages of the gig economy, and more specifically, the gigification of last-mile fulfillment. Offering unique flexibility, speed and efficiency, gig carriers can provide businesses with options that standard carriers cannot, benefiting both brands and consumers.
However, gig deliveries can come with some serious drawbacks. Environmental consequences, brand inconsistency, lack of mailbox accessibility, reduced reliability and legal liability can all have a negative impact on logistics operations. As a result, the gains made by offering customers speedier delivery may very well be negated—with overall brand reputation, sustainability and efficiency suffering.
The right decision for your business will depend on a range of factors, from brand identity to customer expectations. Whatever you decide, keeping the drawbacks of gig fulfillment in mind can help ensure as efficient and reliable a delivery experience as possible—for both your business and your customers.