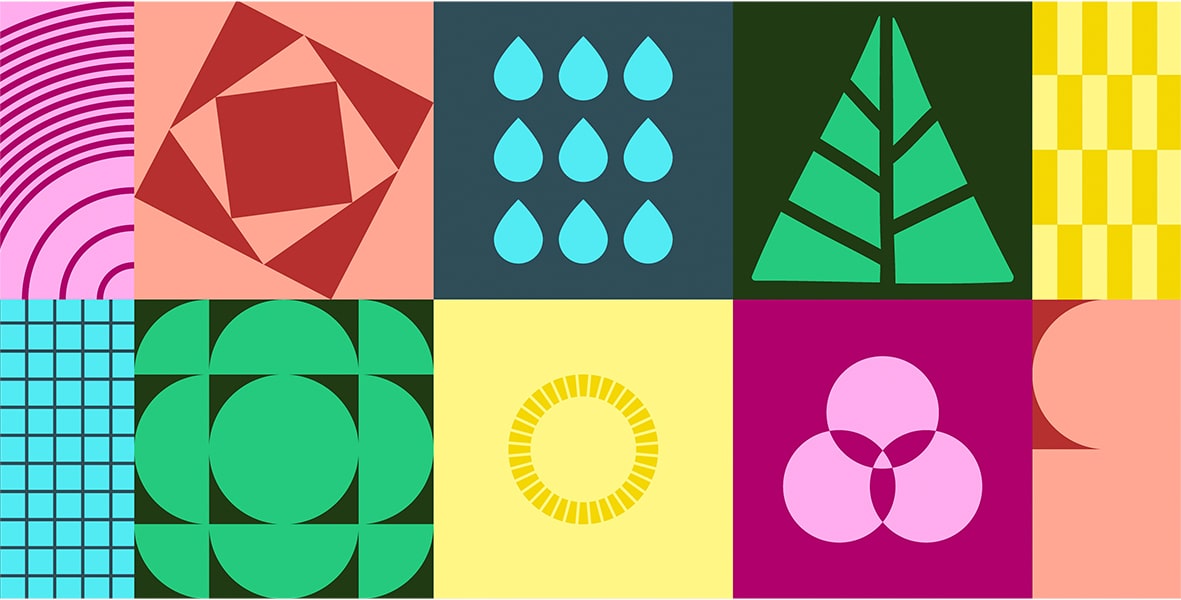 In today's evolving market, sustainability is no longer just a buzzword; it's crucial for staying ahead of shifting trends, regulations and consumer preferences. Marketers and shippers alike are taking notice, seeking opportunities to enhance efficiencies and lower costs while reducing their environmental footprints.
Read on to learn why sustainability is more important than ever, learn about some of the exciting innovations available to create more eco-friendly operations, and discover simple ways to start working toward a more sustainable, streamlined business.
Why Sustainability Is in the Spotlight
Sustainability used to be a niche focus for shippers and marketers. In recent years, however, eco-friendly initiatives and innovations have come into the spotlight—largely due to evolving customer concerns. In fact, 85% of global consumers surveyed indicate that they have shifted purchase behavior to be more sustainable in the past five years.[1]
But why now? To start, COVID-19 exacerbated inefficiencies in the supply chain, making the public more aware of existing issues—including the industry's contributions to global carbon emissions.
Prior to the pandemic, many brands had worked to create leaner operations, cutting down on waste and reducing the number of steps in the supply chain—as well as the number of suppliers.
COVID-19 highlighted the dangers of too-lean supply chains, as many brands ran out of inventory and couldn't keep pace with customer demand. The companies that survived have been forced to reevaluate how they do business: adjusting processes, identifying performance gaps, and finding ways to allow for more adaptability and flexibility without increasing costs or waste.
Rather than abandon or reduce environmental, social and governance (ESG) initiatives during this time of upheaval, most U.S. businesses actually kept their current efforts in place—or even increased them.[4]
In fact, 80% of respondents in a recent survey of business executives claimed the crisis had no impact or increased their firm's commitments to supply chain sustainability.[5] And 83% of respondents interviewed said that COVID-19 had either accelerated sustainability or at least increased awareness.[6] Pressure from both investors and regulatory bodies may also push companies toward more sustainable operations.
How to Create More Sustainable, Streamlined Operations
To remain competitive and nimble, future-forward shippers and marketers should consider various ways to enhance sustainability in day-to-day operations.
How to Create Sustainable Shipping Operations
For shippers, assessing current fuel usage and emissions is often the first step toward better sustainability. In the first four months of 2020, carbon emissions fell by a whopping 8%, with the largest reductions in the electric power and ground transport sectors.[7] Media attention surrounding the positive environmental impact of COVID put a spotlight on the supply chain, increasing public awareness and concern.
The reasons for concern are manifold: Heavy-duty full truckload freight accounts for more than 205 million metric tons of carbon emissions per year, and 72 million metric tons of carbon-equivalent emissions are the result of empty miles—in other words, miles driven without any actual loads in the truck.[8]
Finding ways to create more efficient freight operations can not only boost public perception of your brand, but can also reduce costs and aid in compliance with evolving industry regulations.
Various innovations are available to help companies cut down on empty—or "deadhead"—miles. Automated dispatch software, for example, can be used to assign drivers to delivery jobs that are already on their existing routes, including return trips.
With this kind of automation, little to no manual work is required, freeing up company time for other, more complex tasks, as well as allowing for better flexibility and faster response times if last-minute adjustments need to be made. Eliminating deadhead miles also creates safer conditions for drivers, as empty trailers are harder to control in unfavorable weather conditions.
The SmartWay Transport Partnership, a business organization administered by the U.S. Environmental Protection Agency (EPA), can help shippers get started with managing logistics in a more environmentally responsible way.
More specifically, the SmartWay program offers tools, guidance and other resources to help businesses account for freight in their corporate social responsibility (CSR) and sustainability programs. This makes it easier to identify and collect the data points needed to create helpful freight emission reports, which are accepted by nearly all major CSR reporting platforms.
Additionally, the program's annual emission reports offer a reliable way to assess freight efficiency losses and gains, as SmartWay processes all freight data it receives from partners and provides a ranking system you can use to compare your business's performance to that of other companies participating in the program. This allows you to see how your business stacks up against the competition while gaining inspiration and ideas from peers in the industry.
Even simple steps toward greater sustainability—like using eco-friendly shipping labels comprised of compostable, recyclable materials—can elevate brand reputation.
Innovations in green packaging are evolving the shipping landscape as well, with packages made from organic materials such as cocoa bean byproduct allowing for biodegradability, recyclability and reusability. Advances are also underway in bioplastic packaging—in other words, plastic packaging produced from vegetable fats, sawdust, recyclable food waste or other renewable resources.
How to Create Sustainable Marketing Operations
For marketers looking to enhance sustainability efforts, creating a streamlined mailing list can be a simple way to reduce costs while building more targeted campaigns. Regularly assessing your mailing list, for example, allows you to cut down on duplicate customer addresses—thereby reducing direct mail paper waste.
Taking the time to scrub through mailing lists can also help create more effective, relevant campaigns—so you can reach the right audience with the right messaging at the right time. For instance, customers who reside in urban apartment buildings likely won't need advertisements for lawn care or gardening services, while elderly consumers probably won't be interested in ads for high-intensity workout classes.
There are several software options available to help you better manage mailing lists, including the Intelligent Mail® for Small Business Mailers (IMsb) Tool. This web-based tool automatically updates mailing lists and will even remove any duplicate addresses—allowing you to create more personalized campaigns while cutting down on waste.
Working with "green" printers is another relatively simple way to increase sustainability. Green printing companies create print ads—including direct mail pieces—that are composed of eco-friendly materials. These may include recycled paper, or paper sourced specifically from sustainable tree plantations. Ethical labor practices can also come into play here, as some printers have begun to offer transparency regarding the labor conditions at the tree harvesting stage of the supply chain.
When sourcing paper, look for material that has been third-party certified to standards from independent organizations such as the Sustainable Forestry Initiative.
Innovations in eco-friendly inks and coatings are providing businesses with a range of options, including soy, algae- or vegetable-based inks in place of petroleum-based inks, which can be toxic and flammable. Eco-friendly aqueous, or water-based, coatings dry quickly and provide a clean, clear coating without wrinkles or cracks—and without breaking the bank.
When customers are aware that your ads are eco-friendly—and that they too can play a part, such as by recycling the mailpiece itself—they may very well view your brand in a better light.
As for actual products, innovations in green materials, sourcing and manufacturing processes offer businesses more choices than ever. Using renewable energy, such as solar, in manufacturing facilities can create more eco-friendly operations while also saving on costs. Even installing energy-efficient lighting can significantly reduce electricity usage and result in substantial tax credits.
What USPS Is Doing to Increase Sustainability
The United States Postal Service is committed to helping today's businesses find a more sustainable, efficient and affordable way forward. And as a founding member and Climate Registered AllStar of The Climate Registry—a nonprofit organization providing services and tools to help North American businesses reduce emissions—USPS is also committed to creating more eco-friendly, sustainable operations internally.
Other USPS sustainability efforts and recognitions include:
Key Takeaway
Today, sustainability isn't an add-on. It's a major component of how customers view and interact with your brand. As industry regulations and consumer behaviors continue to evolve, shippers and marketers are tasked with the important job of gauging their place in the market—and learning how they can stay ahead.
Is your brand remaining innovative? Are you listening to your customers and paying attention to industry trends? Finding ways to reduce both your footprint and your costs? Future-ready businesses will be asking these questions and more as they find new ways to stay agile, relevant and competitive.