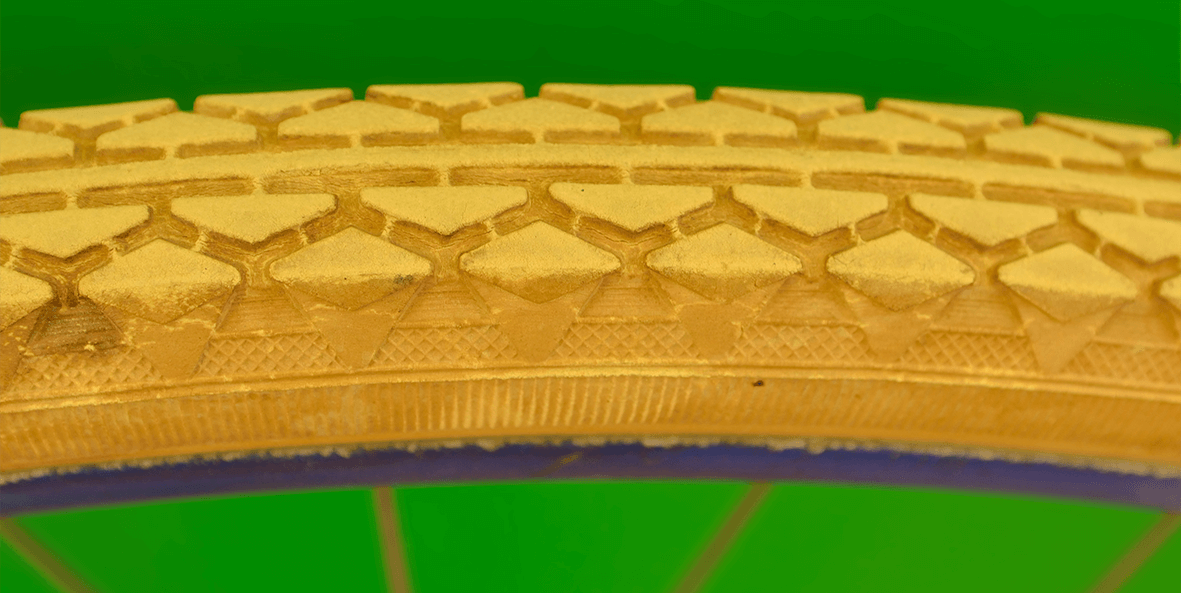 Note: The second installment of a two-part interview, this Q&A was conducted in 2020. The first interview, Part I, was conducted in 2017. You can find Terry Bicycles interview part one here.
As COVID-19 continues to alter the state of shipping and returns, businesses across the country have been forced to reassess their operations, and Terry Bicycles is no exception.
To learn how this company has adapted to recent changes and disruptions—and how the team is preparing for the future—we spoke to CEO Liz Robert, covering everything from warehouse tech to third-party buying.
Let's start with the big one. How has COVID-19 affected demand at Terry Bicycles?
Well, it actually caused a huge surge in demand, as folks felt the isolation of the shutdown [and needed] to get outside more often.
We did experience a brief dip [in demand] in mid-March, when everybody was filled with uncertainty at the peak of the crisis. But with so many customers working from home and therefore having easy access to their bicycles in the garage, we saw our sales just jump to levels we haven't seen in retail in a long time.
Demand on our retail channel is up 66% over last year. So, we're feeling very fortunate. I mean, this is a bit of a silver lining in an otherwise really miserable situation.
Customer expectations are consistently rising. What are your customers demanding, specifically?
They're demanding faster turnaround times on every front, as well as more communication—for example, having access to customer service during extended hours.
Since COVID-19 hit, customers also want more choices. And we don't think it's necessarily just the pandemic that's causing this; it's been building, I believe, for the last several years, [and] we've been addressing this in a number of ways through new product development.
More broadly, e-commerce and the higher expectations that come with it are accelerating our investment in a new web platform, which will allow us to better serve our customers. One of the goals is to be able to provide more visibility into real-time shipping, returns processing, etc.
Has COVID-19 necessitated any changes to Terry Bicycles' warehouse procedures?
Operations have really changed in terms of fulfillment and the safety measures we've implemented to keep our team protected. Protocols for quarantining packages have added complexity and slowed down fulfillment, while at the same time demand has nearly doubled.
Our team has been stellar in dealing with this, but it's required a change of philosophy in hiring, working with temporary hires, and being as sensitive as possible to our staff.
Our customer service team—and the majority of our office team—have mostly been working from home since the onset of COVID-19, and this has required lots of flexibility in dealing with the transfer of new goods and receipt of returns.
We also extended our return period—during which customers can receive full credit—from 30 days to 90 days, to be more accommodating to everyone.
There were a couple of weeks where we were just ramping up into our peak selling season—and with this new surge in demand [due to COVID-19], we were in crisis mode in the warehouse. But the team was able to keep the lights on, and for that, we are eternally grateful.
Have you integrated any new warehouse technologies to tackle warehouse challenges? And if so, have you seen a good return on investment as a result?
Yes—entering our peak season with a skeleton crew in the warehouse, we were forced to make some processing changes, which benefited everybody hugely. One of these changes affected what we call the "pick path."
Previously, we were never able to quickly and efficiently identify product-picking locations on "pick tickets" for our warehouse workers—let alone sequence the picking locations in a way that created an orderly [and time-saving] process.
So, we implemented a new system—now, the location codes for every item needing picking are printed out on the tickets. We also segment all orders according to how many items are needed—so if some orders are for a single item, those would get printed first [to increase efficiency and speed up the fulfillment process for both our customers and our workers].
When it comes to fulfillment, today's customers want choices. Has Terry Bicycles begun offering third-party buying options, in addition to your direct-to-consumer offering?
This year, we added [third-party fulfillment] into the mix in a big way, putting most of our products on [a well-known ecommerce] platform—and we're seeing great success there.
We've had to modify our fulfillment operations a bit as a result, counting on USPS to help us meet the [e-commerce platform's] requirements for shipping packages to customers within 48 hours.
How have your customer's expectations around returns shifted over time, and what changes have made to accommodate this? For example, do you still charge a handling fee for returns?
Customers certainly want free returns. We put out a survey every year, and it's evident that there's demand. But like most smaller businesses, we do still charge for them. It's the larger [businesses] that tend to take the lead on free returns, as well as free shipping.
We also charge for shipping—and I'm really amazed at how we've continued to make that a real revenue generator, allowing us to cover a significant part of our shipping costs. And I absolutely believe with all my heart that there is real value in charging for shipping because you can then offer [free shipping] as a promotion.
Customers tend to be even more concerned about the time it takes to process and accept their return—and there hasn't really been a lot of resistance to charging for returns. They are more interested in a quick processing time.
How do you use data to refine your returns process? For example, if you see that a certain item gets returned more than others, does it indicate that there's a problem with the item or the packaging?
We definitely make use of returns data. We organize it by item and by size, but we also ask our customers to provide reason codes.
I would say that returns related to packaging or delivery are virtually nil. Most of our returns are related to product. In our line of business, getting clothing sizing correct is critical, so we do work really hard to create useful communications and content about fit in order to minimize returns.
During our last interview, you mentioned that Terry Bicycles' products are both fashion-oriented and seasonal, which means you need to resell returned items at full price within the same season. Has your company altered the returns process in any way to make this process faster or smoother?
You know, there were years when it would take us as long as 30 days to get a return back into inventory. Some of that had to do with liquidity; some of that had to do with staffing.
By the time we had spoken to you in 2017, though, we really had nailed it, getting our returns processing down to a couple of days—with the exception of the time during the pandemic, when we were short-staffed and there ended up being a couple of weeks where we absolutely had to put returns [second to] getting orders out the door.
But ultimately, I think we've streamlined [returns] to the greatest extent possible, and I think customers are really happy with how quickly we get their returns processed.
Key Takeaway
As the market shifts—and as shipping and returns continue to play an increasingly important role in the customer experience—companies of all kinds are reevaluating the way they do business.
At Terry Bicycles, implementing new warehousing technologies, extending the returns window and offering customers more buying options has allowed the brand to remain nimble and competitive during unpredictable and uncertain times.