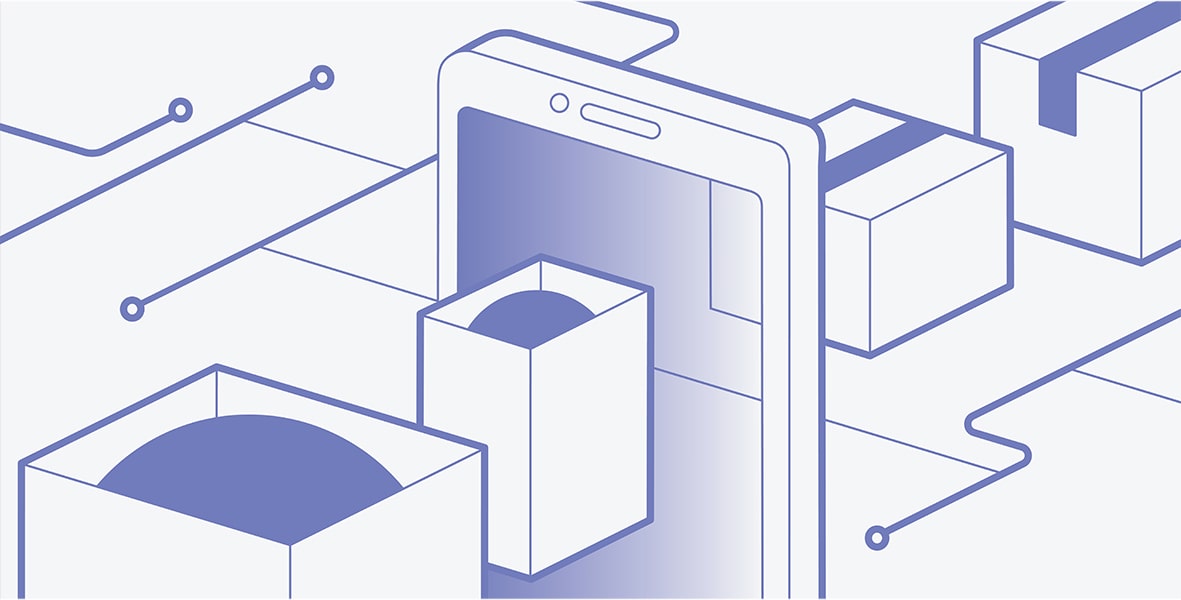 Continuous improvement is a longstanding practice for many shipping and supply chain professionals. But COVID-19 introduced challenges of new magnitudes, forcing some businesses to focus on merely surviving, rather than thriving. Since the start of the pandemic, 62% of businesses have undergone a significant transformation in their shipping operations.[1]
How have businesses' shipping behaviors and carrier relationships changed during COVID-19? How have businesses overcome pandemic-induced pain points? How are they preparing for the months ahead?
To answer these questions, USPS analyzed in-depth interviews with several major retail decision-makers, conducted as part of a national survey by The Colography Group between May and June 2021. This analysis shows that shippers have faced—and surmounted—challenges in three main areas:
Technological advances
Storage space
Carrier relations
Technological Advances and Solutions
Shippers have begun relying on technological advances to help transform business operations by making their fulfillment processes more efficient.
For instance, many interviewees said that creating shipping labels has traditionally been a time-consuming manual process. So some are investing in automated software that lets clients send shipping information from their smartphones directly to shippers.
The interviewees also mentioned robot palletizers. These machines can quickly place and stack more than one item at a time—even large and bulky items—onto pallets for seamless transportation to the next step of the process. Employees accustomed to manual palletizing will find that robot palletizers save them time and energy.
Pro tip: Take stock of your business goals, areas for improvement, and both short- and long-term priorities to decide which technologies are right for your business. Our seven-step guide can help you get started.
Running Out of Space—and Finding It
The influx of e-commerce orders during COVID-19 has forced shippers to seek out larger warehouse spaces to keep their efficiency in sync with volume increases.
For one shipping decision-maker at a major retailer, April 2020 was the highest-volume month they had had in six or seven years. Another decision-maker built a warehouse in Texas during the pandemic, in addition to buying others in Illinois and California. Among other solutions for handling the volume surges, the interviewees planned to bring in extra staff or pay current staff overtime to ensure timely shipping of products.
Carrier Relations and Service Reliability
Expectedly, the sheer volume of orders and demand has led to setbacks in carrier relations. The supply chain decision-makers were clear on one point:
No single major carrier is 100% reliable, 100% of the time.
Cheaper prices might mean poor supply chain visibility. Good visibility might come with fast deliveries but also higher prices. During the pandemic, all carriers seemed to have hiccups with delivering items on time, and carrier schedule reliability fell to a low of 56% in 2020.[2]
In order to adapt to the influx of e-commerce orders, businesses have implemented a variety of solutions—including switching carriers entirely, reshipping products, stocking up on inventory, and more. Of course, volatility in supply chain and logistics is inevitable, but shippers should prepare for the unexpected now, rather than waiting until disruptions happen.
Key Takeaway
The COVID-19 pandemic has tested shippers' abilities to continuously improve their operations, especially in the areas of technology, storage and carrier relations. But smart businesses have adapted with the times, and it's those forward-thinking businesses that will continue to improve into 2022 and beyond.