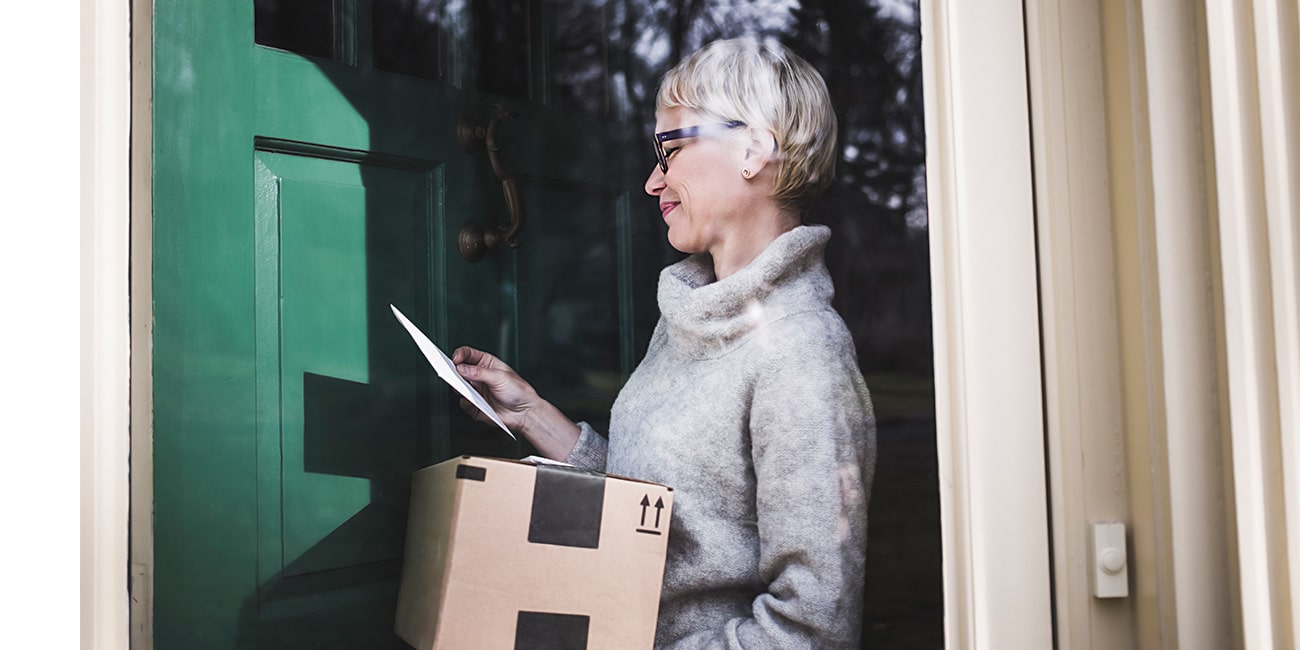 Many companies send First‑Class Mail to their customers in the form of bills, invoices, receipts, statements, renewal forms or purchase confirmations. This is known as transactional mail.
With USPS®, up to 3.5 ounces of material can be included in the envelope for these types of mailpieces.[1] On average, though, businesses are utilizing only 1 ounce while still paying the price for 3.5 ounces.[2] This is like leaving money on the table—but with a little creativity, transactional mail can be turned into a powerful marketing tool.
See how you can turn standard transactional mailpieces into engaging revenue-boosters, and how you can get started simply by coordinating your company's billing and marketing efforts.
Syncing Your Company's Billing and Marketing Efforts
Incorporating marketing materials into your First‑Class™ mailpieces can be an effective way to achieve key business goals, and transactional mail presents a great opportunity to experiment with different tactics.
But before you start brainstorming ways to incorporate marketing into your statements or bills, take some time to assess the state of your company's billing and marketing functions. Are they siloed? Because marketing is often disconnected from billing, your company may not have even considered the opportunities inherent in transactional mail.
Syncing your business's marketing and billing efforts is the first step to unlocking the marketing power of First‑Class Mail service.
Making the Most of First‑Class Mail Service
Explore the examples below for some ideas on how to make the most of your transactional mail, allowing you to achieve important company goals.
Goal: Connect with your customers in a way that resonates.
Solution: Create personalized messaging.
When sending out First‑Class™ mailpieces, don't waste the opportunity to connect with your customers in a way that sets your company apart.
With transactional mail, you already know what kinds of services or products your customers are purchasing. Try including marketing messaging that speaks to their needs and makes them feel special.
Including customized information and helpful tips relating to customers' purchases and interests can be an effective way to make people feel seen. For example, if a customer is enrolled in your eco-friendly electricity program, you could include details on switching from heating oil to natural gas. This provides relevant information to the customer while showing that you value them as an individual.
Goal: Grab customers' attention with a unique mail experience.
Solution: Include omni-channel experiences that excite and engage.
Even when a transaction itself is digital, physical bills are still valued: Despite the prevalence of electronic transactions, 27% of households that pay their bills online still choose to actually receive them by mail.[3] Furthermore, over half of customers prefer mail for sensitive or confidential account information—and because consumers expect bills, invoices and other statements to arrive, they tend to have very high open rates.[4]
Consider using digitally enhanced mail to make bills more than a chore for your customer by including QR Codes®, augmented reality (AR), virtual reality (VR) or near field communication (NFC) in your mailpieces.[5] All of these can help make your mail more exciting, memorable and actionable.
Say a dental practice sends a patient an invoice for a cleaning appointment, during which the patient expressed interest in teeth whitening. The office might include an NFC chip on the mailpiece that launches a short video on the customer's smartphone, showing how the procedure works and highlighting some enticing before-and-after photos. At the end of the experience, an exclusive discount may be provided.
Goal: Lead customers to your website, app or other digital channels.
Solution: Include messaging that seamlessly connects print and digital.
Try linking your transactional mail to your digital channels, encouraging customers to further explore and engage with your brand.
You may wish to simply include a URL to your website, list the benefits of joining your email newsletter or urge customers to download your app. Taking it one step further with the digital enhancements discussed above can make your mailpiece even more enticing.
For example, if a landscaping company is sending out bills to customers toward the end of summer, the business may opt to include marketing messaging that reminds customers to schedule leaf-clearing services. An included QR Code® could lead customers to a special seasonal discount.
Goal: Attract new customers.
Solution: Include referral bonus offers.
Even though transactional mail is sent to existing customers, there's still the potential to reach new ones by incorporating savvy marketing tactics into your mailpieces. People are 90% more likely to trust and buy from a brand recommended by a friend.[6] Use this to your advantage by turning solely transactional mail into a responsive marketing tool.
To help garner new customers, try including incentives for referrals and shareworthy content that will make your customers want to spread the word.
For example, a subscription-based magazine could include marketing messaging in their quarterly bills, offering a free month of subscription in exchange for every new customer referred. Not only does this help bring in new customers, but it also builds loyalty among existing ones.
Incorporating Marketing into First‑Class™ Mailpieces
First‑Class™ mailpieces can be much more than standard bills and statements—they can also be a powerful marketing tool, inspiring action and engagement from your customers and opening up new possibilities for your business.
Take the first step by syncing your company's billing and marketing efforts, and consider the examples above as you move into the future with marketing-forward transactional mail.