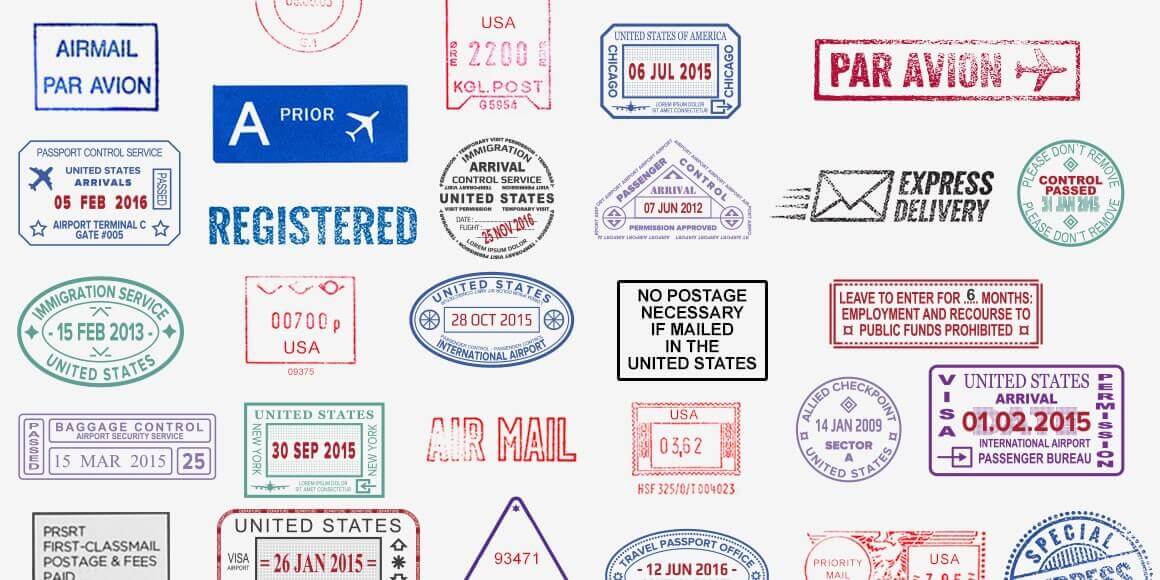 In the frenetic pace of our digital world, physical mail has secured its position as a credible communications channel with staying power and popularity. In fact, a Royal Mail study of mail users in the United Kingdom found 87% of customers rate mail as believable, compared to 48% for email, and 65% of customers are likely to give it their full attention.[1]
Small and medium-sized businesses know this. Sending invoices and other client communications by physical mail is a daily occurrence for them, but many are generating unnecessary costs. Without knowing the exact postage for a mailpiece, senders find themselves estimating costs, resulting in postal surcharges and delays or even returned mail.
Metered mail can help prevent all these issues. Read on to learn the value of this service when it comes to postage and the benefits of using digital meters.
The Perks of Metered Mail
Metered mail allows small and medium businesses to use a meter to print postage on mailpieces as proof of payment. By leveraging this service, businesses could easily simplify their mail process. They could also improve accuracy and save money.
A meter's built-in scale is designed to accurately weigh everything from postcards to packages, removing the guesswork and ensuring senders pay exactly the right postage every time. Meters also offer discounts unavailable in a Post Office™ retail location or when using stamps. As of January 2019, using a postage meter saves $0.05 per piece for envelopes up to 3.5 ounces, lowering the cost of your postage to $0.50 for First-Class Mail® letters weighing 1 ounce or less.
Save Time and Boost Your Brand
Replacing manual mail operations with a meter saves time, the most valuable asset. In a Pitney Bowes study, 37% of small businesses said that finding time to go to a Post Office retail location was their biggest hassle in regard to sending mail.[2] Meters eliminate this, giving businesses back valuable time that can be spent on growing their business.
Meters also boost the professional look of business mail, as a company logo or personalized message can be printed on the envelope, boosting brand visibility.
The Next Generation of Meters
Today's meters integrate advanced digital technology with design innovation. Some models even use Android® operating systems, so it's as easy as using a smartphone, with convenient functionality and a simple interface. It helps businesses select the ideal sending option for every letter, flat and parcel they send, while delivering savings and helping track costs.
Older analog connected meters still have a place in many mailrooms across the world today, and for some organizations, they are a viable and effective option. However, it's worth taking some time to consider the benefits of digital meters.
1
Digital is faster and more flexible.
A dial-up Internet connection can vary from 1.2 to around 56 kilobytes per second. A digital connection is 100 megabytes per second, which could make it up to a thousand times faster than the connection of an analog meter. By connecting to Wi-Fi or Local Area Networks, digital meters don't vie for Internet access with your other communications technology. Also, if you connect via wireless and switch offices, your meter can move with you.
2
Rate changes and software updates are simple and precise.
These inevitably require preparation and attention. Without a meter, businesses must remember to accurately factor in the cost of the new rates into their postage. With an analog meter, time is spent establishing a connection first before information can be transferred, then there is the additional need to wait for the downloading and installation of new rates for a rate change, for example. A digital system is always connected, so rates can be updated anytime.
3
Digital meters provide enhanced accounting.
They allow you to track how much your business spends on postage down to the product level. You can also measure what time of the year your spending goes up or down.
4
Digital connections are reliable and future-proof.
If an analog line disconnects while trying to credit your meter before a mailing, it can cost you time and productivity. The copper analog network can also be costly to maintain and vulnerable to service outages. In the future, service providers are likely to become less willing to provide and support analog connections. Digital meters help alleviate this concern.
5
Digital meters can generate additional savings.
An analog-connected meter requires a dedicated phone line, which for most businesses is an incremental cost they often overlook. Many organizations are already paying for broadband, so there is no additional cost for a digital meter connection, and no need for the analog line.
Key Takeaway
Today's connected customer draws information from a diversity of platforms but the value of physical mail remains. Postage meters help ensure that businesses continue to benefit from this vital customer engagement channel, while optimizing their budgets.
Connect with USPS®
Looking to learn more about metered mail? Speak to a USPS representative.
Get in touch