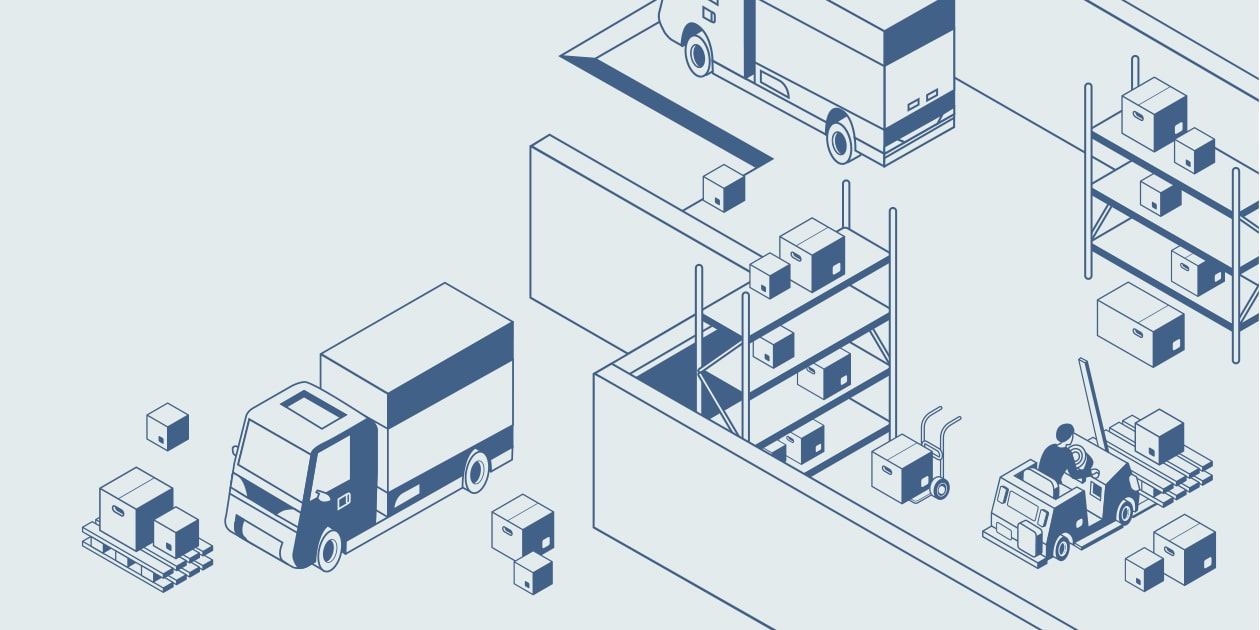 In recent years, the world of supply chain and logistics has become increasingly high-tech, with sophisticated digital tools revolutionizing the way warehouse workers operate. Along with these advances, however, has come a shortage of skilled workers with the necessary knowledge.
As the skills gap continues to grow, many businesses are finding it difficult, if not impossible, to find new employees well versed in the latest warehousing technology.
56

%
of supply chain professionals view hiring and retraining workers as very or extremely challenging.
[1]
2M
2 million
jobs are expected to go unfilled in the manufacturing industry alone by 2025.
[2]
43

%
of managers and executives worldwide are currently experiencing a skills gap within their companies.
[3]
To ensure efficient, effective retraining—and help retain employees—these businesses must find new ways to scale training and onboarding sessions.
To teach the next-generation tech skills needed to bring supply chains into the future, next-generation training tactics are becoming increasingly popular, reducing risk, cost and training time alike.[4]
Not only are next-gen tactics ideal for upskilling and retraining employees to help close the skills gap, but they can also be incredibly useful for expanding your business virtually, taking operations remote or dealing with supply chain disruptions.
Next-Gen Warehouse Training Tactics
See how advanced technologies are revolutionizing supply chain training, and learn how to start implementing them in your own warehouse.
Virtual Reality
Many Fortune 500 companies, including those in the multinational e-commerce and aerospace industries, have begun to turn to VR for corporate training. However, the technology can be helpful for companies of all sizes. In fact, a computer with VR capabilities can cost as little as $1,000.
Using VR for training allows warehouse workers to immerse themselves in digital experiences that show what it will be like to work with new tools and tech. Through a portable headset, employees can gain valuable, visceral experience in carrying out new processes and operations in a highly realistic simulated setting.
Inherently interactive, VR makes retraining more exciting and engaging, and allows workers to experiment with new methods and equipment—without the risks inherent in traditional hands-on training.
VR systems also collect performance data, so you can easily assess areas for improvement or identify workers who may need extra assistance, as well as those whose skill sets may make them better suited for different roles.
Pro Tip
To keep training sessions moving along smoothly while off-site, live VR sessions can be used to train workers remotely, allowing managers and employees to meet and talk virtually in real time.
Back to Menu
Augmented Reality
By blending the physical world with the digital, AR allows new equipment, tools and workplaces to be superimposed over real-world warehouse settings through the use of a mobile device, such as a smartphone or tablet. Smart glasses and headsets can even be used for hands-free training.
The AR market is predicted to be valued at $198 billion worldwide by 2025.[5]
With the ability to display step-by-step guidance, digital documents, human feedback and visual cues, AR can make retraining and upskilling easier—and faster—than ever. The interfaces are also intuitive and user-friendly, allowing for quick AR training and onboarding.
Like VR, augmented reality allows employees to virtually interact with new tools and tech, explore new warehouse layouts and still receive real-time feedback and information—without the need for intensive or in-person oversight.
Pro Tip
Using unique avatars, AR allows workers to interact with one another in realistic virtual warehouse settings, so trainees can complete tasks, attend meetings and receive feedback without being on-site.
Back to Menu
Computer Simulation
Computer simulation can also be highly effective for warehouse upskilling and retraining, enabling employees to virtually interact with an entire facility—from storage, docks and conveyors to automated guided vehicles, packaging stations and even other personnel.
Providing a realistic, 3D warehouse model, these computer-generated simulations can present workers with a huge range of scenarios and applications to explore in-depth. This also allows for immediate feedback and encouragement, as well as easy customization for different job positions, learning styles and training paths.
Managers can track employee progress and complement simulation training with quizzes and microlearning—all without the need to be on-site. Employee feedback and training data can also be collected with ease, allowing for continual improvements and adjustments.
Pro Tip
If you or your employees cannot be on-site for next-gen warehouse training, computer simulation can provide highly sophisticated virtual settings for familiarizing trainees with new tech and tools.
Back to Menu
Gamification
Gamification refers to the use of games or gamelike elements to make logistics retraining more interactive and exciting.
This tactic can be especially useful for keeping warehouse employees engaged as they work toward a specific training goal, allowing them to view real-time tips and feedback along the way. Friendly competition can also be encouraged through training games, along with employee incentives for high performance or original thinking.
Some training games may involve sophisticated simulation and interaction, such as VR- or AR-based games, video games and app-based games—all of which can help motivate and energize warehouse workers learning new skills.
While there are companies specializing in creating customized training games, you can also employ basic gamelike tactics, such as quantitative or qualitative performance targets, leaderboards and rewards.
Pro Tip
With so many games and gamelike training options able to be accessed remotely, gamification can help keep workers motivated, engaged and in high spirits when out of the warehouse.
Back to Menu
Working Toward a Future-Ready Warehouse
As supply chain and logistics technology becomes increasingly sophisticated, warehouse managers across the world will be looking for workers capable of meeting the new demands of the industry.
To face the skills gap head-on, many businesses are beginning to upskill and retrain existing employees, using next-gen tactics to teach the skills necessary for the future of warehousing.
AR, VR, computer simulation and gamification, in particular, are becoming increasingly common, providing workers with engaging, interactive experiences—and providing managers with the quick, cost-effective solutions they need.