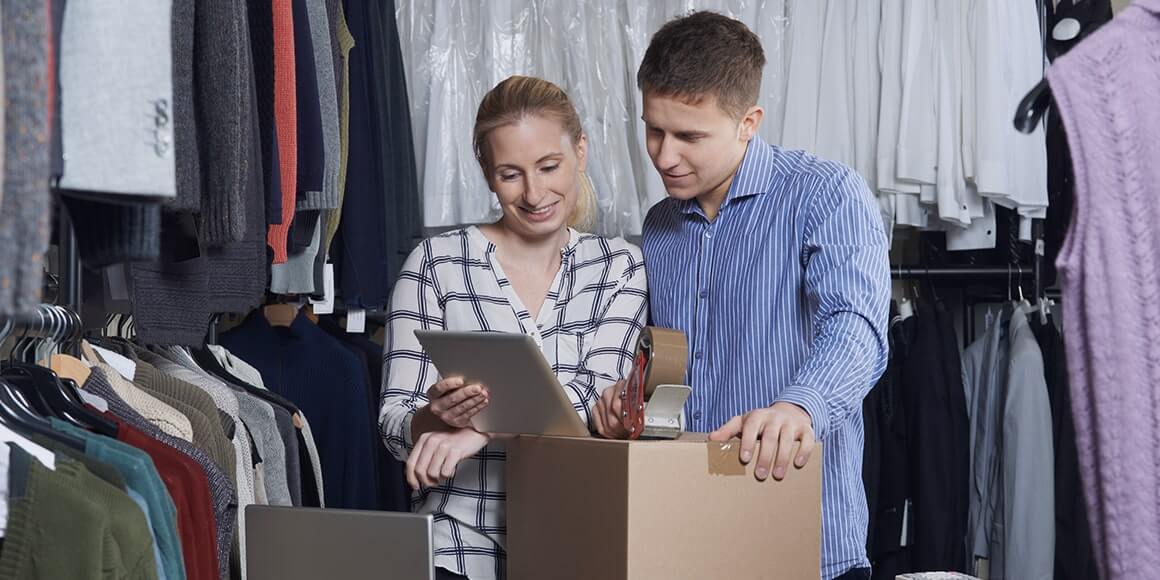 Optimizing a brick-and-mortar retail store to manage ship-from-store processes is a complex and intricate task. One of the biggest hurdles is training and motivating retail sales staff to accurately fulfill online orders. These employees are hired to assist customers in person and most likely don't have training in picking, packing and shipping inventory.
To successfully implement ship-from-store fulfillment, retailers need a well-trained and highly motivated staff that can execute sales on- and offline. Here are four important tips for building a staff that will support ship-from-store.
Think (and Staff) Ahead
If you anticipate a greater demand for shipping, bolster your ship-from-store operations by staffing up. Bringing in dedicated support for picking, packing and shipping can help offset training time and concerns about commissions for your regular sales staff.
Train Your Staff on Fulfillment
Adding in-store fulfillment for online orders calls for a different skill set than that of a customer-facing sales team. Develop reference materials like booklets and posters, and use them as part of ongoing training programs to help employees performing fulfillment functions implement easy-to-follow processes. Training should include:
Picking 1
Train your staff to pick products for online orders in the most efficient way. This is best done in batches when in-store customer traffic is low, like before the store opens, after it closes or during slow periods throughout the day. Scheduling it during these time periods will cut down on in-store distractions that slow down the picking process. Having staff members assigned to either fulfillment or customer sales also makes picking easier to implement without hurting the customer experience.
Packing 2
Next, you'll need to teach your staff the proper way to pack items. Create a dedicated packing station that is stocked with all the right tools—boxes, envelopes, fill material, scissors, tape—and that displays instructions for properly packing items to ship. It is considered best practice to use consistent packaging across fulfillment channels to avoid any issues. If a product is improperly packed, it could be damaged, lost or delayed, causing a customer to ultimately lose trust in your store.
Shipping 3
Shipping time is a huge factor in customer satisfaction. Develop a process that takes into account pickup times and also ensures that employees check off all the necessary steps before sending. For example, a package being shipped internationally would need different paperwork and postage than a local one.
Provide Emotional Motivation
Adjusting to ship-from-store standards and processes can be taxing for everyday sales employees. They may see the addition of fulfillment as losing productive hours and commissions or feel underappreciated and overworked. In your orientations and trainings, make sure to address these emotional pain points—transparency and reassurance helps show your appreciation for your hardworking staff.
Provide Financial Motivation
Hand in hand with emotional motivation comes financial motivation. If your employees are worried about losing in-store sales, adjust your commission structure to fit the new ship-from-store strategy. Bring ordering technology into the store with laptops or eCommerce apps that employees are trained to use. This will improve the experience of a customer who can't find what they need in person, and will help your sales staff seamlessly close deals for products bought online.
In Conclusion
Implementing a ship-from-store process in your brick-and-mortar stores requires understanding and participation from employees. Transparency along with robust, ongoing training for staff members can help any store optimize its new fulfillment strategy.