Direct Mail Campaigns Can Drive Holiday Sales
Growing businesses need solutions to gain traction amid heavy competition, and direct marketing campaigns can provide a marketing win that could help your business stand out.
With today's focus on email marketing, it can be easy to overlook the power of direct mail. But think about your own inbox and how overwhelming it can become. That's where a physical piece of direct mail can stand out. In fact, a survey by Epsilon showed that 77 percent of consumers sort through their physical mail as soon as they get it.[1]
"…77 percent of consumers sort through their physical mail as soon as they get it."
While building loyalty is crucial to all enterprises, it's a common growing pain in any industry (see Figure A below[2]). Business owners need new ways to engage customers, and reaching customers with a compelling timely message during the holiday season is a smart strategy to accomplish this.
Figure A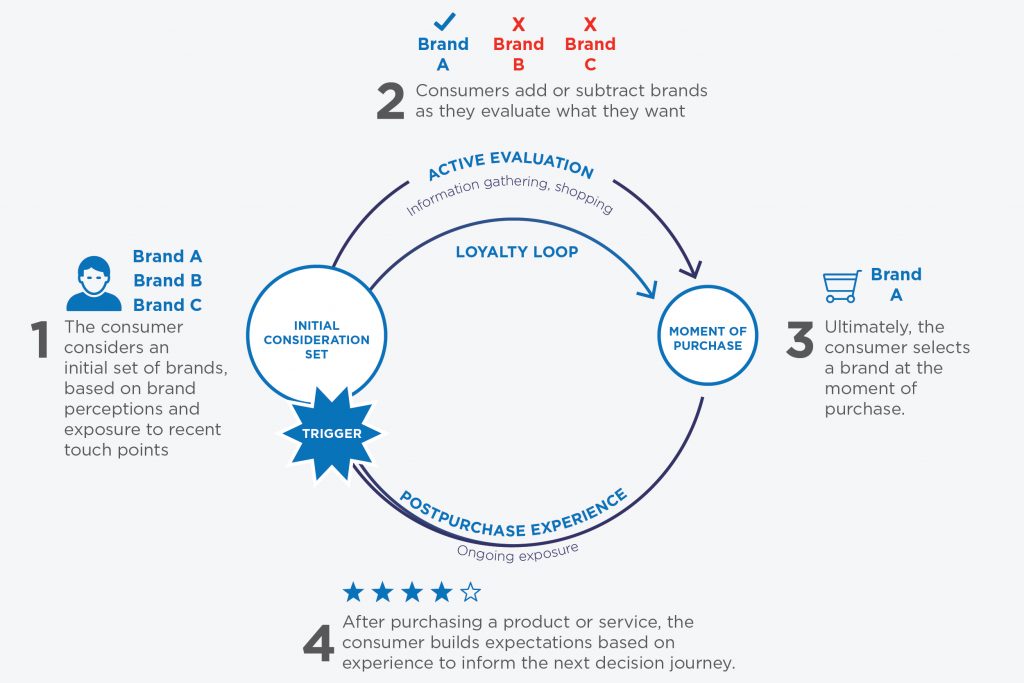 Direct mail may be a savvy pivot from tactics many of your competitors maybe using. During the holiday season, most business-to-consumer brands are entrenched in competitive sales and aggressive pricing, but either of those can drive down profit margins. Even though slashing prices to stay competitive can keep companies afloat during the holidays, it's a short-term strategy. The advantage of a direct mail campaign is that it can show consumers a commitment to their journey toward a happy holiday season.
The advantage of a direct mail campaign is two-fold: likelihood of consumers opening their mail around the holidays, making it an ideal time to increase the odds of your message being read. And, you're likely to reach consumers right at their point of decision, providing a convenient solution to a daunting holiday challenge.
Determine Your Goals Before Choosing a Direct Mail Strategy
Direct mail could easily provide a robust return on investment as long as it's executed with a clear, actionable message. Many smaller businesses can benefit from adopting a more corporate outlook, especially when it comes to creatively allocating marketing dollars. While it may seem like an extra expense for a small-to-medium-sized business during crucial sales times like the holidays, this marketing investment could pay off when your brand focuses on presenting solutions to current—and potential—customers.
The type of direct mailpiece and messaging your brand uses will likely depend on what you need to accomplish and how that dovetails with what you offer consumers. For example, if your budding enterprise is pushing for more digital engagement, consider adding QR codes that instantly connect customers with valuable digital content. Or, include a coupon for a discount on an online purchase, which will drive sales while encouraging customers to engage online. See how different types of direct mail campaigns can be used at various buyer stages in the infographic below.
Send a Clear Message to Your Customers
A key to successful marketing is often reaching consumers during their decision-making process and influencing those decisions by offering something valuable, whether it's a discount or a solution to a shopping dilemma.
A direct mail campaign can help build awareness during the key holiday purchasing season. Effective mail marketing can help familiarize customers with your brand. Even more so, it can help drive trial purchases when you offer customers something of value in your direct mail piece.
Direct mail can be the tipping point between considering and making a purchase, and having that first successful interaction with a brand can help build loyalty. Once customers have had positive experiences with a brand, those same customers are more likely to consider that brand for similar purchases in the future.
Your direct mail campaign should ideally reach customers at the critical juncture when they are evaluating options but before they make a purchase, and a strong holiday message that conveys value and commitment to their personal successes. Learn more about the different ways your mailpiece can stand out below.