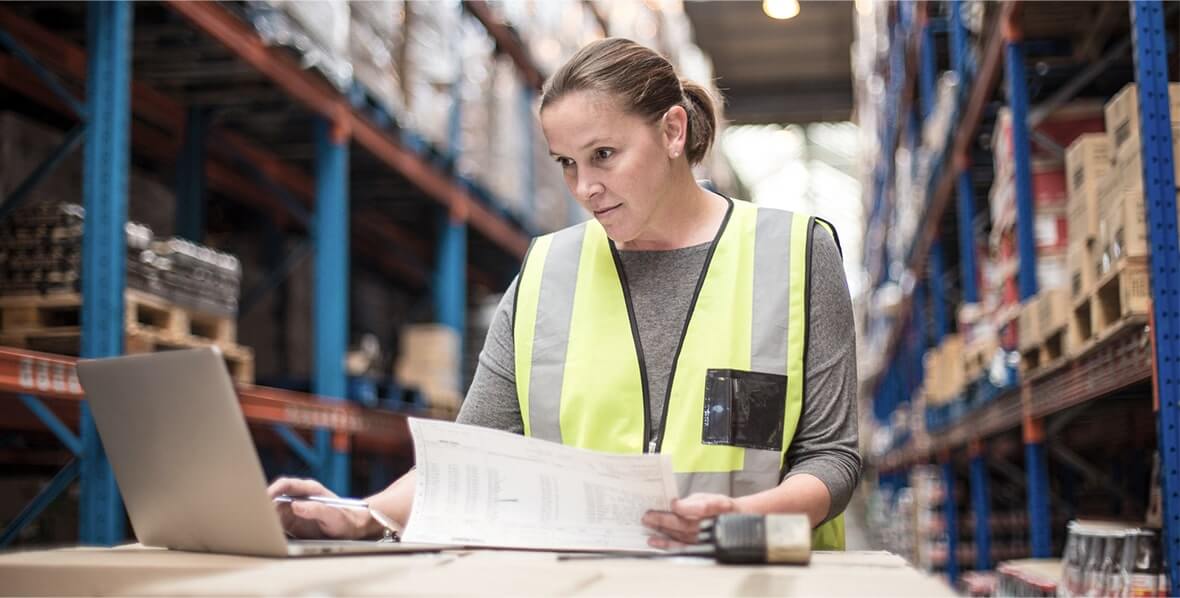 It is often said that the only constant in life is change. When it comes to e-commerce, change seemed to happen overnight as customers embraced the myriad of conveniences and immediate gratifications of online shopping and its expedient delivery options. The COVID-19 pandemic only increased this trend as people were compelled to stay away from stores and instead had their purchases come directly to their doors.
While many shoppers have experienced the upside of this paradigm shift, it has created challenges for businesses striving to deliver a seamless customer experience with or without the benefits of in-store interactions.
In these times, businesses must learn to balance the tradeoffs inherent in meeting customer expectations with the fast, free and easy shipping environment they have grown accustomed to. This carries new risks and new costs but also the potential for new opportunities.
Has your business had to make adjustments to better meet e-commerce demand?
Getting Ship Shape
It's natural for businesses to be unsure how to proceed in uncertain times. To that end, USPS® interviewed leading experts in logistics to understand just how businesses can tackle the shipping challenges of today and succeed in the future.
Our experts emphasized that shippers need to be strategic in order to deliver a revenue-fueling customer experience that doesn't break the bank. Businesses must find a working equilibrium -- that sweet spot where profitability and customer satisfaction go hand in hand.
As businesses strive for differentiation, relevance and growth, the deciding factor between success and failure can often be a clear purpose brought to life in compelling ways -- knowing exactly who you are and the goals you want to achieve. While that's the big picture takeaway, you can put some tangible practices to work for you immediately.
3 Key Findings
Our panel of experts identified three themes that businesses can leverage for success in the shipping game:
1. Know the Delivery Trends You Can't Ignore
It's important to carefully assess which shipping trends best align with your customers' needs, as well as your long-term business goals. Free shipping? Expedited shipping? Scheduled delivery? Free returns? While these are all increasingly popular, you need to ask if they are the right fit for you.
Take free shipping, for instance. While 59% of online shoppers say free delivery would improve their online shopping experience,[2] it can also cut into profit margins and increase expenses like warehousing and customer service. By doing your cost–benefits analysis, as well as a fearless inventory of your capabilities, you will be better positioned to discern the best shipping strategies for your business moving forward.
2. Identify Your Strengths and Weaknesses
This is the "whiteboard test" as you line up the various pros and cons of your business capabilities in relation to your shipping policies. Do you have an effective and responsive customer service team? Then perhaps offering a scheduled delivery option makes sense. Should you be offering expedited shipping options? Well, that depends on several factors – from the products you sell to your warehouse labor to your customers' purchase cadence. Take the time to review all of them. Every team is different; there's no universal playbook.
3. Remember Who You Are
Naturally, it can appear difficult to buck the trend when it seems like every other business is offering free shipping and other seemingly boundless perks. However, you'll find the most sustainable success by looking for ways to play to your company's strengths while simultaneously considering your customers' top priorities.
Key Takeaway
E-commerce has accelerated rapidly and businesses are trying to fast-track their shipping strategies to keep up. It's important that companies know their strengths and weaknesses so that they can make decisions that benefit both the company and its customers. This is where USPS may be able to help. To learn more about optimizing your shipping strategies, read our exclusive article, Thriving in the New Age of E-Commerce.