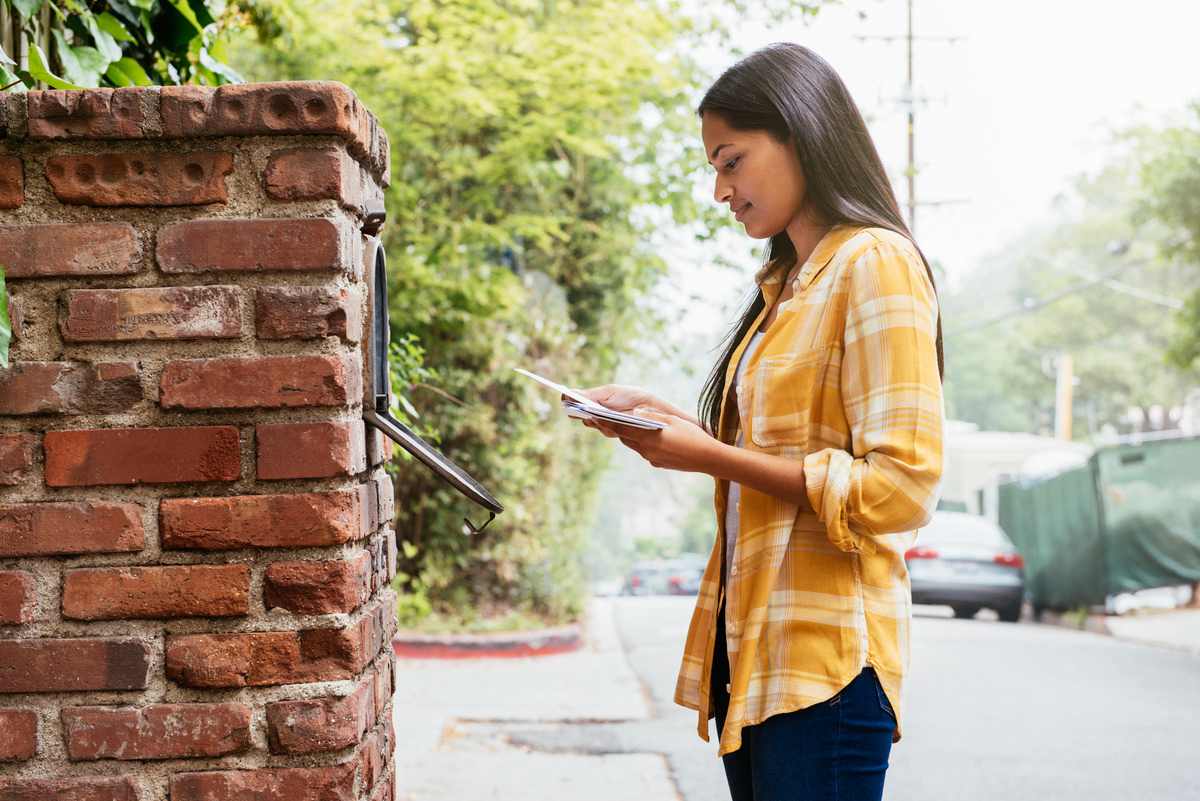 As a business owner, you might find yourself overwhelmed by marketing options. Sometimes the answer in our mobile-first, always-on digital world is to consider the tried-and-true basics. In a world where consumers are inundated with advertising, it's important to consider all marketing channels, including traditional direct mail.
Direct mail offers a strong response rate and comparable customer acquisition cost (CAC) to other marketing channels, making it a popular tactic for many businesses.[1] Additionally, direct mail boasts a strong return on investment, on par with social media.[2]
"CAC can be calculated by dividing all the costs spent on acquiring customers by the number of customers acquired.[3]"
Reaching new customers while measuring and managing CAC can help your business succeed. Discover how to use direct mail to improve your local marketing efforts.
Leveraging Location-Based Targeting
Location-based targeting is a marketing technique that allows you to reach an audience by its geographic area. This is particularly well-suited for businesses like:[4]
Retail Stores
Restaurants
Medical Professionals
Dry Cleaners
Gyms
Home Services
Non-profit Organizations
Contractors
Realtors
Auto Sales and Services
Movers
Nurseries and Landscaping
Churches
Political Campaigns
Coffee Shops
Legal and Financial Services
Galleries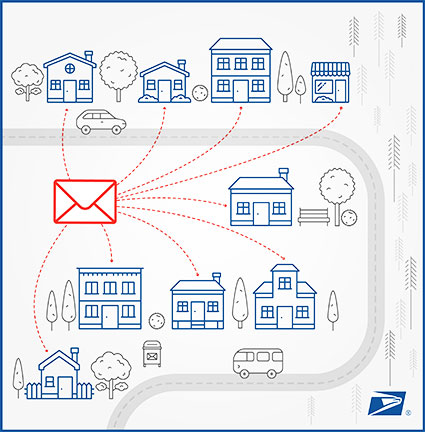 With location-based targeting, you can increase your rate of customer acquisition by building community awareness and finding potential customers near your business.[5] Moreover, you can likely improve customer retention by targeting current customers in your geographic area with promotions, events and more.
Target Marketing Magazine found 58% of businesses surveyed use direct mail as part of their customer acquisition efforts in 2016.[6]
Popular Local Marketing Methods
There is a wide variety of local marketing tactics that businesses can employ via direct mail.
If you are looking for an easy and cost-effective method, consider Every Door Direct Mail® Service (EDDM® Service) from USPS. EDDM® allows businesses to target a ZIP Code™ without having to buy a list of addresses. Owners can either do it themselves and set-up mailings using available self-service tools or work with USPS® affiliates that specialize in creating memorable EDDM® campaigns.
If you are working with a substantial budget, you might consider working with a marketing agency or print shop to handle the creation and distribution of direct mail marketing materials. Though it may cost more, working with marketing professionals is likely to yield strong results.
Some organizations have also found success in partnering with complementary companies in their areas to reach consumers. For example, a specialty grocer might work with a cookware store to offer discounts to each other's customers. Another frequently used approach is sponsoring local events, schools or worthy causes.[7]
In Summary
Finding the right marketing mix takes time and experience. Locally-targeted direct mail can be a key to unlocking your company's success. By using this insider knowledge, you may help your small or medium-sized business grow and succeed.
Footnotes
[3]

Chase Hughes, "Customer Acquisition Cost: The One Metric That Can Determine Your Company's Fate," Kissmetrics.

[5]

David William, "What is USPS Every Door Direct Mail and Which Small Businesses Should Use It?" Small Business Trends, December 13, 2016.

[7]

Yatin Khulbe, "5 Effective Local Marketing Ideas for Small Businesses," The Huffington Post, January 21, 2016.

[8]

Image © The Good Brigade / Offset.com