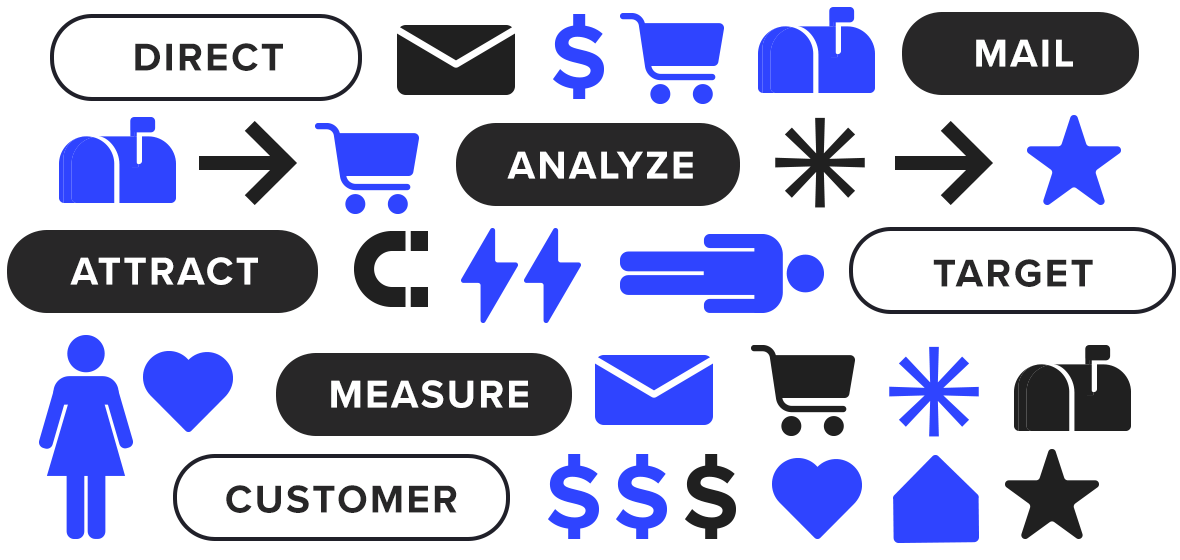 Create a Winning Message for Your Direct Mail Campaign
Direct mail can be a great way to let new customers know about your product or service. But to really pique their interest, you need a compelling message.
To deliver the right messages to the right customers, it's important to ask yourself:
Who are my target customers?
What do my customers need?
What message will spur customers to buy?
How can I get customers to believe in my company?
What actions do I want them to take?
How can I monitor how well my campaign is working?
Answering these questions can help you create a successful mailpiece that delivers higher response rates and greater return on your investment.
Privacy Act Statement:
Your information will be used to understand the needs of customers and improve USPS sales and marketing efforts. Collection is authorized by 39 U.S.C. 401, 403, and 404. Supplying your information is voluntary, but if not provided, we may not be able to fulfill your request. We do not disclose your information to third parties without your consent, except to act on your behalf or request, or as legally required. This includes the following limited circumstances: to a congressional office on your behalf; to agents or contractors when necessary to fulfill a business function; to a U.S. Postal Service auditor; for law enforcement purposes, to labor organizations as required by applicable law; incident to proceedings involving the Postal Service, to government agencies in connection with decisions as necessary, to agencies and entities for financial matters, and for customer services purposes. For more information regarding our privacy policies visit
www.usps.com/privacypolicy