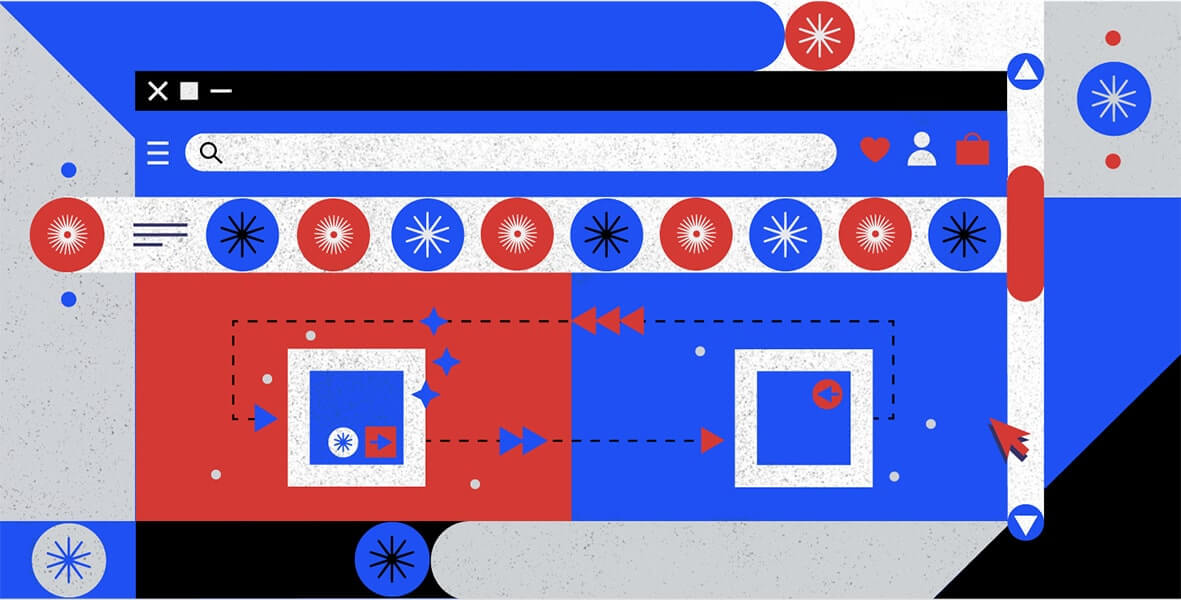 The spectacular growth of online shopping—accelerating even before COVID—continues unabated. At the same time, there's no end in sight this year to the accompanying supply chain challenges.[1]
In 2021, online holiday sales rose an additional 9% in the U.S. on top of the massive 43% surge in 2020.[2][3]
Consumers' expectations for a return to "normal" and then some are being met with the same issues as they faced last year: slower shipping times, hard-to-get items and fewer discounts. Retailers have had to get creative to meet the needs of online shoppers, and this holiday season will require more of the same.
What shipping challenge is most prevalent in your business?
The following scenarios highlight examples of the projected needs and expectations of consumers during the holiday shopping rush, and how shippers can meet those expectations.
Big Expectations, Small Packages
Customer Scenario: Clara found the cutest stocking stuffer for her pup from her favorite pet store, but she hopes the shipping doesn't cost more than the chew toy.
For a small business, having small-order-friendly shipping options is imperative. Customers are quick to turn to popular online stores that can offer fast, free shipping, simply because the unique find from their favorite store will cost too much to ship. There are a few strategies you can implement to help save the sale.
Offer Holiday Shipping to Store
Since you are likely making regular shipments to brick-and-mortar locations anyway, this can be a cost-effective way to get an item to the consumer near such a retail location without charging shipping fees.
Set a Free Shipping Minimum
More than half of shoppers say they've increased their order because of a free shipping offer.[4] If you are careful to set a free shipping minimum that maintains your profit margin, and a shopper is enticed to add an item to their cart to get more merchandise for their money, this can be a win-win.
Keep Standard Shipping an Affordable Option
Work with your carrier to ensure you have a cost-effective, reliable way to ship lighter packages; you want your customers to see an option at checkout that feels worth it to them.
From Returns to Return Customer
Customer Scenario: Steve ordered dress shirts from a popular online clothing store for an upcoming holiday party, but he just realized they are too small.
More items bought online means more returns, particularly around the holidays. But you can make this work for your business. Studies have shown that offering a solid, customer-friendly return policy can increase sales.[5]
"Your best shoppers often make the most returns." – The National Retail Federation[6]
Ensure Easy E-Commerce Returns
A clear and generous e-commerce returns policy is a major factor in where consumers make purchases online. Online shoppers are ordering items without the advantage of handling them in person. If they see a short return window or additional fees, they're likely to move on.
It can benefit customers and businesses alike to provide easy and free return shipping or the ability to return in-store. An excellent returns experience will make your shoppers happy and keep them coming back for more.
The Eager Gift Giver
Customer Scenario: Amelia found the perfect watch from an elegant jeweler for her fiancé, but she's worried that it won't arrive in time for the holidays.
Many last-minute shoppers still want and expect their gifts to arrive on time. In 2021, retailers saw 23% of their holiday sales in the final two weeks of the year.[7] This trend is something to plan for now, ahead of the holiday rush. As you assess your shipping strategy, consider how you can offer fast delivery.
Make Faster Holiday Delivery an Option
Choose a carrier that can work with your business to offer expedited shipping at a price that suits you and your customers. Same- or next-day delivery may even be on the table. In fact, 47% of consumers are more likely to pay for express shipping now than they were pre-COVID.[8]
Think Beyond Traditional Shipping
Many shoppers have also embraced the newer fulfillment option of buy online, pick up in-store (BOPIS). Whether curbside or at the register, the option to pick up online purchases at the physical store can be a cost-effective and timely solution. Last year, U.S. retailers that offered BOPIS grew nearly two times faster over the last two weeks of the season than those who didn't.[9]
Key Takeaway
Each holiday buying season is unique, and even harder to predict in recent years. There are, however, a few key areas shippers can proactively target now to better handle the continued high demand. As you assess your holiday shipping strategy, have a system in place to get smaller items to buyers at a fair price, provide flexible return options, and ensure fast shipping for last-minute orders, and you have a plan to keep holiday shoppers coming back for more.