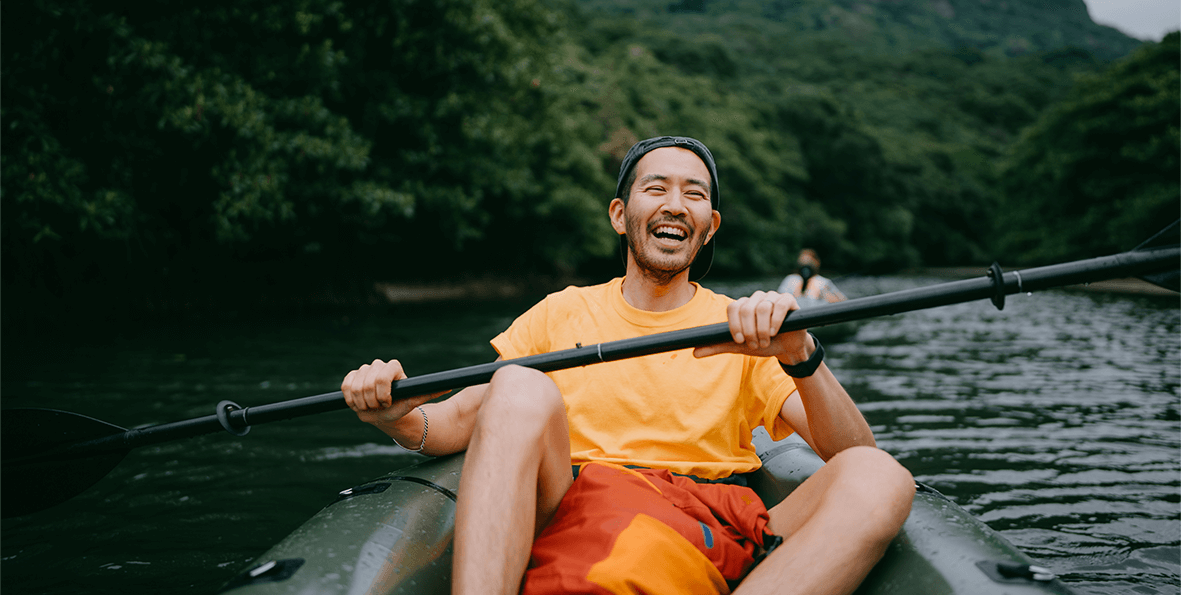 These days, people are looking to buy more than just a shiny object. Consumers, particularly younger ones, want to buy products and services from companies who share their values and principles—and who are willing to take a stand on important causes or issues of the day. In short, they want brands that not only serve a purpose but support one too.[1]
While this type of approach, known to many as purpose-driven or mission-based marketing, goes against certain traditions of the so-called hard sell, it can have tremendous long-term benefits in a brand's relationship with customers.
Nearly 60% of the U.S. public wants brands to give an opinion on topics like social justice and climate change.[2]
Therefore, many companies are leaning hard into purpose-driven strategies to forge a deeper connection with customers. Many have found that one of the best ways to communicate deep brand values is one of the best loved and most longstanding: through the mail.
Four ways direct mail can help you stand out
There's nothing like a direct mail piece as a storytelling device to communicate brand values and even surprise and delight your customers. You may be surprised to learn how well-received direct mail is by the typical customer. Combined with causes that they believe in—be it environmental sustainability, diversity and inclusion or saving endangered species—a well-conceived direct mail piece can be a meaningful—and even profitable—return on investment.
Here are a few of the benefits.
1. Tangibility
Create something tactile in any number of ingenious formats. Direct mail comes in all shapes and sizes. Whether it's catalog, postcard, self-mailer or newsletter, the physicality and immediacy of direct mail make it an ideal medium to showcase what your brand stands for while keeping customers connected to your company as a whole. What's more, your message is met in that most welcoming of places: your recipient's home.
2. Uniqueness
Using direct mail in your campaigns can help you uniquely position your brand—whether you're highlighting your philanthropic work, how you're supporting employees, or how you can help solve your customers' problems or lighten their load. Whatever the message, direct mail invites a captive and undistracted audience to dive into your content. What's more, that audience is, by definition, a targeted one who is most likely to be enthusiastic about receiving your communications.
73

%
of people said they were excited to discover what the mail brings every day.
[3]
3. Personalization
Direct mail allows you to tailor an experience to your customers' values. Personalized mail can help make your audience feel valued and understood and validated in their beliefs about your brand. It can make them feel like you're speaking to them one-on-one about a shared purpose. In fact, 71% of people said mail feels more personal than online digital communications.[4]
4. Memorability
Build a lasting connection. Incorporating direct mail into your campaigns can help customers remember your message (and you!). Direct mail often lives on long after the initial open and stays top of mind (and countertop) days and sometimes even weeks later. If it's particularly relevant or beautiful or meaningful (or contains a compelling offer), it can even become a long-term keepsake.
Get started on your campaign
With a strategic mindset, you can test and target your messages, ensuring that you're introducing the most purposeful concepts to the most relevant audience, often in a highly cost-effective way. And they are very likely to put their money where their hearts are.
Key Takeaway
Brands have seen the benefits of sharing their values with like-minded customers, who have responded favorably to cause-driven marketing. Direct mail has proven to be particularly effective in winning over hearts and minds. To learn more about putting your brand's benefits in the hands of your customer, read our exclusive article, "Customers Want a Company That Cares."
Footnotes
[1]

5WPR 2020 Consumer Culture Report: Insight Into the Complexities of the Modern Consumer's Motivations, Influences and Purchasing Habits," 5W Public Relations, 2020.

[2]

D. Feldmann and M. Alberg-Seberich, The Corporate Social Mind (New York: Fast Company Press, 2020)

[3]

USPS Delivers research.