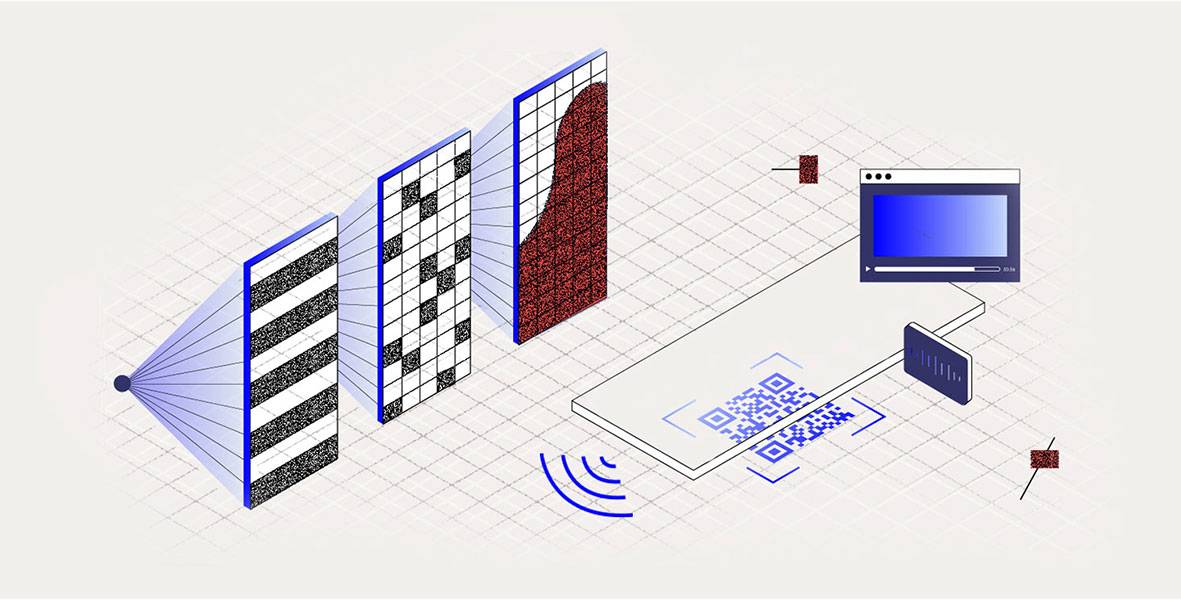 Today's marketers have countless ways to engage with customers—from traditional mediums like billboards to advanced digital innovations like virtual reality (VR). Likewise, today's customers have tons of brands to choose from when deciding whom to do business with.
To stand out from the competition, companies must get creative. Incorporating direct mail into omnichannel campaigns can be an easy, affordable way to capture customers' attention—and, ultimately, form meaningful, long-lasting connections.
Read on to learn how traditional marketing has evolved, explore some of the latest digital innovations, and see how direct mail can help create cohesive, well-connected campaigns.
How Marketing Has Evolved—and How Direct Mail Fits In
Television → Over-the-Top
Traditional television (TV) ads remain a popular marketing tactic, allowing businesses to reach new customer segments at scale. And now, recent advances and innovations are shifting TV marketing into new realms, presenting marketers with more targeted opportunities.
Over-the-top (OTT) advertising, in particular, has become ubiquitous. OTT allows marketers to deliver ads directly to customers through internet-based video streaming services or devices.
Today, Americans use streaming services—which allow them to watch movies, TV programs, and videos via the internet—more often than cable.[1] The use of "smart" TVs and connected TV (CTV) devices, which have a built-in internet connection, are also on the rise.[2]
More Americans stream TV or movies than watch cable or satellite.[3]
OTT allows marketers to bypass—or go "over the top" of—traditional TV providers, putting their messages directly in front of audiences. This means brands no longer need to plan around traditional broadcast schedules or adhere to geographic limitations. And because OTT allows you to focus on specific streaming audiences, you can deliver more targeted, personalized ads.
Where Direct Mail Comes Into Play
Direct mail can serve to reinforce OTT ads, allowing marketers to follow up with customers while their brand is still top of mind.
Here's an example of how it could work: A fitness center could use OTT to deliver ads to customers via a sports streaming service—tapping into a niche audience that may be more likely to pay attention to their content. The ads could highlight the gym's facilities while promoting an upcoming deal. After these ads have been released, the business might use retargeted direct mail to follow up with a complementary print advertisement.
Retargeted direct mail allows marketers to trigger mailpieces to be sent to customers after they have taken a specific digital action or viewed a specific digital ad. So in this example, after the customers are served the OTT streaming ad, they would then receive the mailpiece a few days later—perhaps offering a further sign-up discount, or detailing the gym's top-tier fitness classes and team-sports offerings.
This allows the company to reinforce its message to an audience already interested in fitness and sports, and therefore more likely to take action.
Billboards → Out-of-Home
One of the most recognizable forms of advertising, billboards allow for big, bold and easily seen messages. In one recent study, 83% of survey respondents said they notice billboards on highways, and 82% said they notice them when driving locally around their city or town.[4]
83% of respondents to a recent survey said they notice billboards on highways.[5]
Just as television ads have evolved, so too have billboard ads. Today, out-of-home (OOH) marketing encompasses not only traditional billboards but also digital billboards, public transportation ads, and much more.
Digital billboards, which are computer-controlled, allow marketers to deliver multiple advertisements at set intervals—say, six ads rotating every 60 seconds. Digital billboards can be found along highways and roadways, just like traditional billboards, or atop taxis, as standalone digital signage in transit centers and airports, or on busy urban streets.
Whether traditional or digital, billboards can also be leveraged in and on the sides of buses, in trains and subways, and even on shopping carts. The possibilities are manifold.
Where Direct Mail Comes Into Play
Billboards and signage allow you to get your ads seen by many people at once. In crowded urban areas, this could mean millions of views a day. Direct mail can help ensure these ads have even longer staying power.
For example, Every Door Direct Mail® (EDDM®) marketing allows you to search for neighborhoods where your customers live. From there, you can identify routes by filtering for specific demographics: customer age range, household size and household income.
Perhaps a regional clothing brand uses a billboard near its store in a bustling town center to advertise an upcoming sale. They can then leverage an EDDM campaign to engage customers residing in the same area. Perhaps the brand also includes an extra incentive to stop by the sale—for example, offering a unique code for a special discount and highlighting some of the items on sale.
A recent survey revealed that U.S. consumers read direct mail more often than email.[6]
This omnichannel approach helps reinforce the brand's message, encourages further customer action, and makes it easy for the company to track how many local customers used the discount code provided in the mailpiece.
Radio → Podcasts
Radio ads have long been a marketing mainstay, allowing brands to advertise to a big audience—whether regionally when advertising on local stations, or nationally when advertising on syndicated radio shows. For marketers looking to send out a broad message—for example, getting the word out about a national chain restaurant—radio ads may be ideal.
Podcasts, on the other hand, are released via the internet, allowing listeners to stream them via their computers, smartphones or other mobile devices. Podcasts are usually available as multi-episode series.
Podcasts tend to be more specialized: Some series focus on true crime, while others are centered on science, politics or comedy. This means marketers can more easily target niche audiences. If you run a bookstore, for instance, placing ads in podcasts about literature or poetry may help reel in the customers you're after. Or if you run a financial institution, you may want to advertise on financial literacy podcasts.
Both podcast- and radio-based ads can be combined with other forms of marketing to create cohesive omnichannel campaigns. Including short, easy-to-remember vanity URLs and phone numbers in your radio or podcast ads is an easy way to encourage customer engagement.
Both vanity URLs and special phone numbers—designed specifically for the ads you place on radio or podcast shows—make for seamless tracking, so you can see exactly how many customers are taking action as a result of these ads.
Where Direct Mail Comes Into Play
Tying in radio or podcast advertising with direct mail marketing can help take things to the next level. For instance, say you own a spa and run an ad on a wellness-focused podcast. The ad provides a vanity URL for people to receive a limited-time discount on a massage package.
Once customers visit the URL, they're presented with a short form to fill out in order to receive the discount; the form includes a section for them to enter their physical address to receive further information or even the offer itself. In this way, the brand can build a more targeted mailing list while reminding customers to take advantage of the offer.
Print → Digital
Print marketing—whether in the form of newspaper or magazine ads, traditional direct mailpieces, posters or flyers—is one of the oldest advertising methods around. Offering a simple, affordable way to raise awareness of one's brand, print ads are ideal for reaching many customers at once.
Over the years, various digital innovations have allowed standard print ads to become increasingly engaging, interactive and measurable. Digital enhancements, including QR Codes®[7], near-field communication (NFC), augmented reality (AR) and VR, now provide marketers with the ability to create sophisticated omnichannel campaigns that reach customers on multiple mediums.
For example, a tropical resort may advertise in a travel magazine, showcasing the property's amenities and perhaps advertising a limited-time deal. With the inclusion of a small, affordable NFC microchip sticker, readers can simply place their smartphones or other mobile devices over the ad to launch an immersive video experience. (Note that no internet connection is needed to launch NFC-enabled experiences.)
This experience may take them on a virtual tour of the resort or highlight exclusive add-ons available when booking via this specific ad.
Where Direct Mail Comes Into Play
Leveraging digital innovations in direct mail marketing can help keep your brand in customers' minds while encouraging them to act. QR Codes and near-field communication are both ideal options for connecting print and digital marketing efforts, but more advanced innovations like augmented reality can take things a step further.
If, for example, you run a furniture company aimed at younger consumers, your marketing team could send out a beautifully designed catalog showcasing your offerings, highlighting your sustainability efforts, and perhaps offering a first-purchase discount.
The catalog could also include AR technology, which means recipients can place their smartphones or mobile devices over the graphics on the mailpiece in order to activate dynamic digital images, text and scenes. In other words, the content on the mailpiece becomes "augmented."
In this example, the furniture company may use AR to allow customers to visualize how certain items will look in their homes, creating a fun, interactive and personalized experience—all beginning with a traditional print catalog.
71% of respondents to a recent survey said they are excited to discover what the mail brings every day.[8]
Key Takeaway
The marketing world is evolving fast, with new innovations and opportunities presenting themselves at every turn. Traditional mediums like TV, billboards, radio and print are being advanced and expanded upon, and discerning brands are paying attention.
While not every innovation will make sense for your business, keeping an eye on the trends and taking the time to dig into your options—from podcast ads and digital signage to augmented reality and out-of-home—can help ensure you remain competitive and nimble, reaching the right audience at the right time.