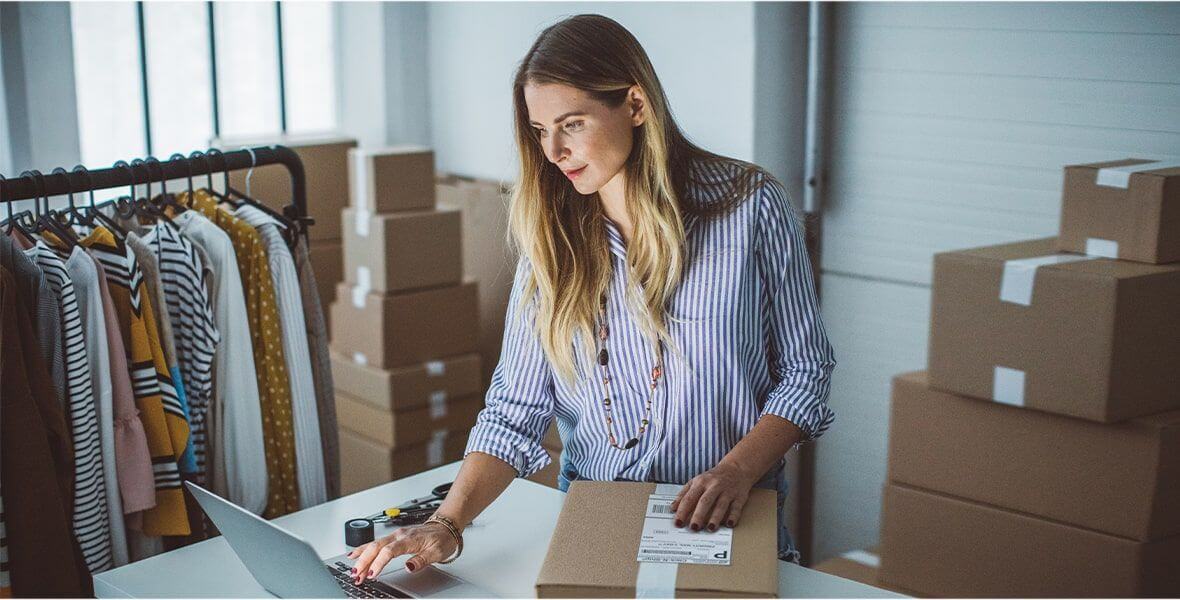 As the customer journey becomes increasingly complex and consumer behavior continues to shift, it's more important than ever to meet customers where they are, providing them with the right information at the right time.
Marketing automation—in other words, using software to automate the release of your marketing messages and ads—can be highly effective for creating personalized, memorable campaigns that move customers to act, increasing lead generation. By sending out marketing based on customer data and behavior, companies can deliver relevant messaging at the ideal moment in the customer purchasing journey.
Many small and medium-sized businesses (SMBs) assume such automation initiatives are out of their reach—too expensive and too complex. But it's not just big corporations that can benefit from marketing automation. Read on to see how you can start automating your campaigns and bringing in wins.
Working with an SMB Marketing Automation Specialist
Marketing automation isn't only for giant businesses with endless resources. In fact, there's a growing number of vendors and product offerings specifically designed for small-business marketing automation.
Companies specializing in such services should have extensive experience and expertise developing innovative automated marketing strategies for SMBs—leading to both increased productivity and improved customer retention.
And because SMBs and major enterprises often face very similar marketing challenges, it's typically easy to adapt marketing automation services for smaller businesses. Across industries, brands are largely dealing with the same general problem: Traditional marketing—such as email blasts—is simply no longer enough to retain customer interest and drive action at each stage of the customer journey.
SMB marketing automation specialists can help you create well-connected omnichannel campaigns, cutting down on time-consuming manual marketing tasks and allowing you to serve up relevant, useful information at the ideal moment.
Marketers surveyed on the primary benefits of automation pointed to these key benefits:[1]
Improved user experience and communications relevance — 64%
Improved conversion rates — 52%
Shorter sales cycles — 25%
Reduced marketing cost — 43%
Increased leads — 53%
Identification of better-quality leads — 55%
Improved departmental alignment — 18%
When researching an automation service provider, be sure to find a platform that aligns with your specific needs. Are you looking to retain existing, multiple-purchase customers and further grow loyalty? Nurture new customers or bring in new prospects? Improve your conversion rate by a certain percentage?
On average, 50% of companies are currently using marketing automation and more than half of B2B companies are planning to implement the automation technology.[2]
If you're planning to integrate a marketing automation program with existing customer relationship management (CRM) software, be sure to find a platform that will be compatible. If you're focusing more on increasing and improving testing and analytics capabilities, seek out an automation platform that can accurately measure the success of your marketing efforts.
Be sure the platform you choose checks the right boxes. Can its method of reporting align with your brand's current or desired method of measurement? Can data be exported easily? Take some time to brainstorm with your team and write down your key goals, being as specific—and realistic—as possible. Without a clear, focused goal in mind, you won't be able to gauge whether the automation is working as it should.
Putting Marketing Automation into Action for SMBs
Getting started with marketing automation doesn't need to be difficult; there are many ways to start building out a simple automation strategy. First, keep in mind that in today's world, omnichannel marketing strategies—sometimes referred to as multichannel marketing—reign supreme. Most consumers see countless ads each day, whether through emails, websites, TV, billboards or other channels, making it difficult to stand out.
But a cross-channel marketing automation strategy incorporating both print and digital ads can help capture customers' attention, moving them closer to a purchase. Direct mail marketing, in particular, has shown to be highly effective in e-commerce campaigns:
Explore the direct mail innovations below to see how digital and direct mail can work together to create e-commerce campaigns that convert.
Automating Marketing with Retargeted Direct Mail
Retargeted direct mail allows you to send out relevant mailpieces automatically after a customer takes a specific action on one of your digital channels. By setting triggers for certain digital actions, you can follow up almost immediately with a complementary direct mailpiece that helps push the customer closer to purchase.
Many businesses use this to follow up with customers who've left items in their online shopping carts—sending them a mailpiece reminding them of the products, perhaps highlighting special features or including a discount code they can use at checkout.
Integrated e-commerce marketing automation campaigns can yield strong results. One company that implemented postcards in their marketing automation campaign saw the following in just two months:[5]
500% increase in ROI
140% increase in order volume
Savings in time, costs and effort
By following up at the right time, you can help keep your brand top of mind while prioritizing customer needs—ensuring they get the information they need to keep moving through the purchasing journey.
Automating Marketing with Informed Visibility
The Informed Visibility® feature can also help you build out automated e-commerce marketing campaigns. This functions similarly to retargeted direct mail, but reversed—meaning you can track your direct mailpieces, see when they've been delivered to customers, then follow up with complementary digital marketing.
For example, say you send a postcard to customers announcing a major upcoming sale. With Informed Visibility tracking, you can not only follow the mailpiece along its journey to customers' mailboxes, but also set a trigger for digital ads to be released once customers have received the postcard. These digital ads may remind them of the sale, offer additional details or perhaps even include a further discount.
Key Takeaway
Automating your marketing efforts isn't just a time-saver for you—it's also a boon to your customers, allowing them to get relevant, useful information that will move them closer toward a transaction. A smart omnichannel marketing automation strategy, in particular—incorporating both digital and print—can help ensure your brand stands out.