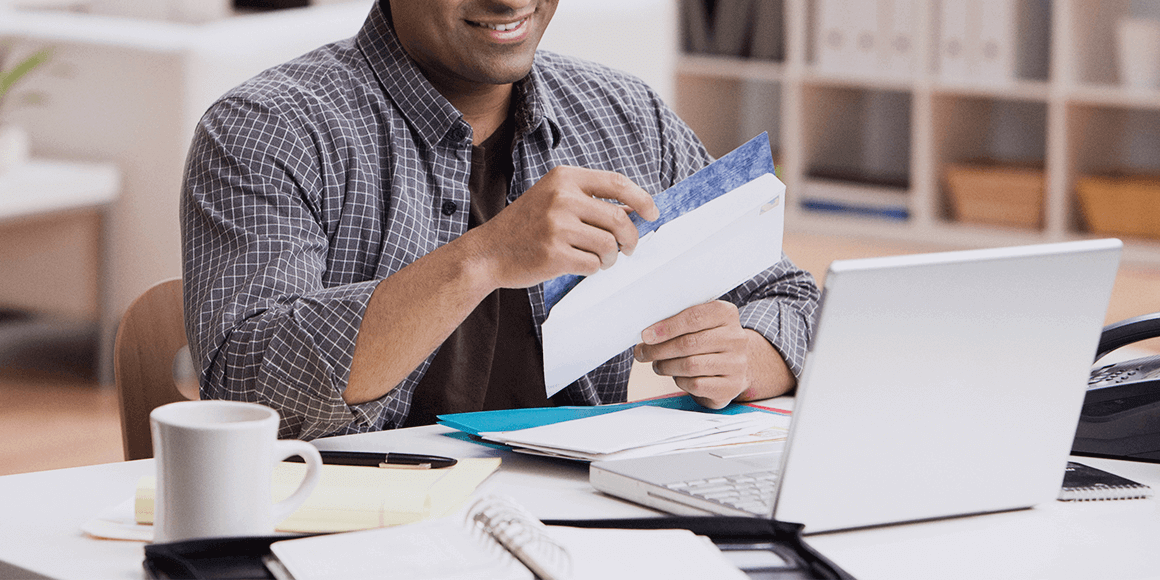 For years, direct mail has been an effective communications tool for marketers. But as online campaigns have grown in effectiveness and trackability, marketers have searched for something that could connect the physical and digital, increasing the impact of each medium.
That's why the United States Postal Service® (USPS) created the Informed Visibility® service, which brings near real-time tracking data to deliveries of mail pieces like flats and letters. Keep reading to learn how this tool works, and what it can do to improve your direct mail marketing campaigns.
What is Informed Visibility?
This tool lets marketers know when mail has been delivered, allowing for quick and coordinated activation of complementary marketing campaigns.
How It Works
1
Once sent, a direct mail piece is scanned by the Post Office™ facility and entered into a tracking system. Senders can then track pieces using the Informed Visibility tool, which shows when a mail piece has entered different stages in the delivery cycle.
2
When mail reaches its destination, a final scan from the postal carrier alerts the sender that their piece is being delivered to a customer.
3
With this near real-time delivery information, the sender can launch complementary campaigns like emails or social media ads that target the same customers, maximizing the impact of each piece.
Do you think Informed Visibility® would be beneficial to your marketing campaign?
What data does Informed Visibility provide?
With this feature, mailers gain rich insights into the stages of the USPS® mail stream. They can learn when their letters move from sorting machines to trucks, and when they are ultimately delivered to customers' mailboxes. Senders can view each piece by delivery-progress scans (such as "being sorted," "en route" or "delivered"), delivery area or Zip Code™ destination, campaign name and more. Once a piece is delivered, marketers can then kick off digital campaigns on other channels to magnify the influence of the direct mailpiece.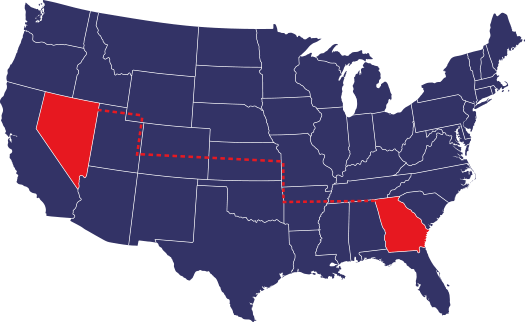 How does Informed Visibility impact communication?
The service makes it easier for marketers to run multichannel campaigns involving direct mail touchpoints. Knowing the stages your mail has entered and when it has reached your customer in near real-time makes marketing communications easier.
Marketing campaigns—from direct mail to broadcast TV to social media—can work together to boost impact rather than functioning in silos. A politician's team, for example, could arrange a call to confirm a vote upon seeing that a direct mailpiece has reached a citizen. Or a retailer could send an email with more offers and direct links to increase the impact of a mailed coupon.
With Informed Visibility, you can plan out and manage your campaigns, present and future, more effectively.
Key Takeaway
Adding Informed Visibility to your next direct mail campaign is a powerful way to build on your marketing messages. By knowing when your piece has arrived in a customer's mailbox, you can more effectively plan and manage which complementary marketing they see, and when.
Coordinating efforts between your mail and digital campaigns will increase impact on, and value for, your customers. At the same time, Informed Visibility can streamline campaigns internally, bringing you more powerful, measurable results.
Ready to set up Informed Visibility for your next campaign? Talk to a USPS representative to learn more.
Get In Touch