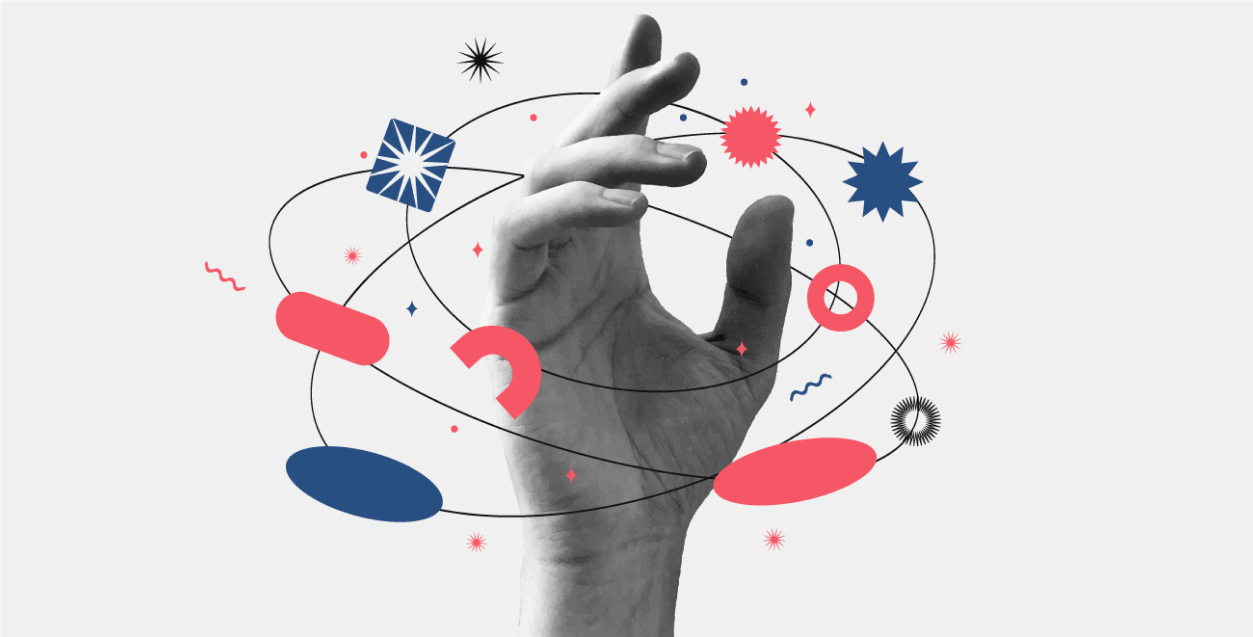 With the "Amazon effect," increased globalization and the pandemic changing the way people shop, businesses have been forced to adjust their operations while meeting ever-shifting customer expectations. Today's consumers expect speedier delivery, real-time updates, and a personalized experience.
To meet these demands, businesses first need access to the right operational technologies. With better visibility into business operations, brands can set, meet and deliver on customer expectations for product availability and delivery.
To gain insight into how today's companies are leveraging operational technologies, the United States Postal Service commissioned proprietary interviews with 12 experts and decision-makers in shipping logistics and fulfillment.[1] Here's what they had to say.
Privacy Act Statement:
Your information will be used to understand the needs of customers and improve USPS sales and marketing efforts. Collection is authorized by 39 U.S.C. 401, 403, and 404. Supplying your information is voluntary, but if not provided, we may not be able to fulfill your request. We do not disclose your information to third parties without your consent, except to act on your behalf or request, or as legally required. This includes the following limited circumstances: to a congressional office on your behalf; to agents or contractors when necessary to fulfill a business function; to a U.S. Postal Service auditor; for law enforcement purposes, to labor organizations as required by applicable law; incident to proceedings involving the Postal Service, to government agencies in connection with decisions as necessary, to agencies and entities for financial matters, and for customer services purposes. For more information regarding our privacy policies visit
www.usps.com/privacypolicy
The Problem: Managing Customer Expectations
The shipping professionals interviewed spoke about some of the most pressing supply chain challenges in managing customer expectations.
Explore key challenges
Inefficient Manual Processes
Many businesses are still using manual, out-of-date logistics systems and processes. This can cause operational slowdowns and inefficient use of time while increasing the chance of human error—resulting in general loss of productivity, process breakdowns and, ultimately, customer service issues.
Outdated technologies and software often lack flexibility and the specific features necessary to meet businesses' evolving needs. One interviewee said that manually mapping delivery routes, for example, can be a major challenge. With e-commerce increasing in general, workers will face even bigger hurdles as demand peaks and business grows—or if their business simply can't keep up.
Inventory management is another key issue; with no efficient way to keep track of what's in stock, companies often over-order or run out of items. Not only does this impede business operations, but it can ultimately disappoint customers and degrade overall brand reputation. For some companies, the pandemic exposed a fragile system of supply and demand volatility, systemic breakdowns and inventory issues requiring a total reassessment of operations. Many brands are still picking up the pieces.
"[The problems are] never fully fixed. Once you solve one, it's on to the next one. It's constant."
— SBO at a health and wellness products brand
Even well-established brands may still rely on archaic folder-based systems, spreadsheets and email threads to keep things organized, and manually print shipping labels. One interviewee said the supply chain is generally undervalued as a business component: "People don't realize how important it is until it falls apart."
And when brands do work toward higher automation—for example, taking a page from large e-commerce platforms' customer service chatbots and scripted responses—they sometimes struggle with finding the "sweet spot" to also maintain a human approach.
While scripts and automation can speed up customer service processes and ensure consistency in brand communications, they can also seem generic and bland; maintaining a warm, personalized touch whenever possible is important for overall brand reputation.
Although many of the shippers said their day-to-day duties haven't changed much over the years, they acknowledged and welcomed the need to be more tech savvy. Many of their roles have evolved to include more collaboration with other departments and increased focus on customer service.
Disjointed, Disparate Systems
Compounding the issue of manual systems, disjointed systems and processes can wreak havoc on operations.
Oftentimes, separate systems do not "communicate" with each other; for example, there may be a distinct system for order generation, another one for inventory management, and yet another for shipping. The interviewees expressed how the lack of communication can preclude a more holistic view of operations.
Lacking a bigger-picture view of logistics, brands often struggle to obtain relevant data—making it even more challenging to manage customer expectations, as supply chain professionals deal with communication breakdowns with carriers and a dearth of real-time tracking once packages are out of their hands.
"Consumers want real-time information, and the ability to provide that is very limited. I mean, [major e-commerce retailers have] the benefit of [their] own delivery fleet and [their own] internal system, so they can have GPS trackers and locators on every vehicle, and you can know where it is, but we can't do that."

— Planning manager at a major consumer package goods distributor
The interviewees also acknowledged that when data is leveraged, it's often for internal purposes—such as inventory management, pricing/cost analysis and forecasting—when it could be used more often for external, customer-facing purposes and applied in smarter ways in general. Aside from disjointed systems, lack of data usage is often the result of a lack of resources or know-how.
As shipping becomes more globalized, operational issues become more glaring, with many brands struggling to meet new international demand; lack of speed, low visibility and little clarity on how systems work can all impede international growth.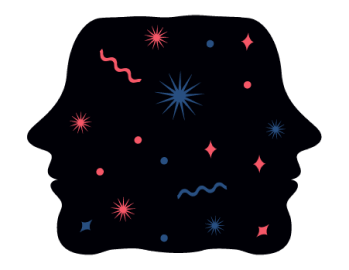 "There's more pressure and more stress in shipping because customers are used to [major e-commerce retailers]—instant gratification. Even five or 10 years ago, there was more leniency and brands could have slightly slower delivery times."
— Logistics manager at a promotional products supplier
Getting buy-in from management for needed tech and software upgrades can be an uphill battle, with some executives focusing more on marketing and other areas of business.
"For the supply chain, it's a little bit harder to justify some of the costs to executives [who] would rather spend that money on marketing or something they think will get better results," said a supply chain manager at a musical instruments manufacturer. With shipping and logistics playing an increasingly important role in the customer experience, this can be a major roadblock.
The Solution: Operational Technologies
To meet shifting customer demand and adjust to changing expectations, shippers are turning to two key tactics: implementing integrated, auto mated systems and creating more standardized procedures.
Explore key tactics
Integration and Automation
To eliminate disjointed systems, some businesses are beginning to implement better-integrated and automated systems that can "talk" to one another, allowing for a more holistic, full-picture view of operations.
"There have been a lot more [shipping operations] moved to digital and automation. There are some plug-ins that we're able to use with our shipping software. A lot more digital and automated systems have been popping up, which has been very helpful; they speed things up on our end."

— SBO at a food and beverage consumer electronics company
The Internet of Things (IoT), for example, allows you to connect all devices and equipment within a warehouse, allowing them to communicate with one another. Managers can then gain a big-picture view of efficiency, productivity and performance by analyzing data in real time. This data can then be used to identify what's working and what's not, helping to create more efficient operations and better customer experiences.
Integrating disparate systems and data can go a long way toward establishing automation and creating a holistic view of operations. One of the interviewees said his company employs a customer service software to integrate different systems: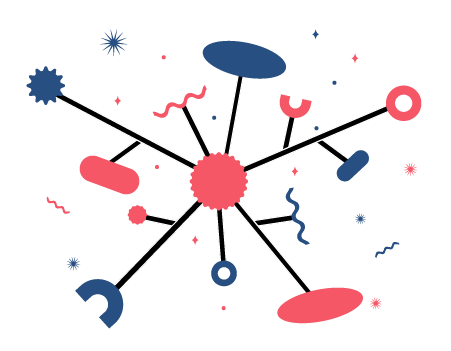 "Right now, we could have an order come in through [a payment processing platform], and it automatically gets sent to [our customer service software]. [The software] automatically parses it and sends it to [our fulfillment network], which manages our [third-party logistics] shipping, and all of that would happen automatically without us having to do anything."

— SBO at a food and beverage consumer electronics company
Integration systems are also popular for website orders and central fulfillment. Sophisticated technologies such as machine learning, blockchain and artificial intelligence (AI) are becoming more prevalent, especially among bigger businesses. This kind of tech helps better manage inventory and even predict unforeseen challenges, such as natural disasters and weather, political crises, and the impact of social media.
There are a lot of exciting innovations to explore, but even simple improvements can minimize errors and create workflow efficiencies. One interviewee said their company switched to larger computer monitors in the business's shipping area, which allowed the employees handling orders to see updates more easily in packing lists and cut down on errors in pulling product from the shelves.
Establishing Standard Procedures
Putting standard operating procedures (SOPs) in place for every element of the supply chain—and every potential issue—is integral to streamlined operations. To identify areas for improvement and pinpoint common errors, businesses are leveraging feedback loops and test-and-learn approaches, and making proactive use of customer data.
"Say 10% of shipments have some kind of issue. Predefine those: 'If this problem arises, this is what you do.' This creates a mechanism that allows anyone who has those problems to know exactly what to do. Even though problems always seem unique, they're really not if you can trace them back to the origin."

— Head of logistics/marketing at a food and beverage supplier
Establishing SOPs helps mitigate errors and prevents process breakdowns while freeing up valuable employee time. When workers aren't continually occupied with "putting out fires" and addressing errors, they can focus on more complex tasks or training in new technologies.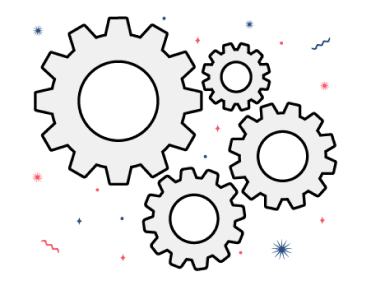 "There's always a process or procedure in place. The more a procedure is structured, the fewer errors that can occur."
— Logistics coordinator at a health science and information technology company
In dealing with customer questions, creating predrafted scripts can help establish brand consistency and speed up processes. Once common customer questions are identified, standard answers can be written and implemented into automatic systems such as chatbots.
To ward off potential customer experience issues, many companies are creating a more personalized checkout experience. The SBO at a skin care products company said his brand asks customers outright if they need certain products—such as sunscreen—for a trip, and whether they need it by a certain date. This helps ensure they get their order on time while also allowing for a more personal, human interaction.
Some of the shippers interviewed emphasized how in-house solutions can often solve specific pain points—for example, documenting the best delivery routes and using real-time data to correct course and make improvements as needed.
A senior production manager at a custom ceilings manufacturer is working on a zone map of the U.S., to make it easy for customers to see where the brand ships to, on which days. A logistics coordinator at a major e-commerce retailer said that in the past, his company would simply leverage a popular web mapping platform for routing needs, but now uses a more helpful internal mapping tool that includes each of the business's locations.
The Future: Emerging Trends
Looking toward the future, the experts and decision-makers interviewed mentioned a few key trends.
Explore key trends
Increased Use of Technologies
The shippers interviewed agreed unanimously that technology is the future of the industry, and that there has already been a positive shift toward higher innovation.
Specifically, they expect—and are excited to see—more of the following in the years ahead:
Automation
Data‑driven decision‑making
Tech‑driven solutions
Real‑time information and greater visibility
Data visualization tools
Smaller third‑party innovations and partners
A more tech‑minded workforce
More of a "seat at the table" for shippers
The SBO at a health and wellness products brand put it simply: "I think technology is what is going to change it. It's going to make things become cheaper, faster, more efficient, more accurate."
With an eye toward maximizing data, many of the interviewees mentioned they would like to see better data utilization in predictive analytics for forecast planning, as well as data visualization for analysis and information sharing. The interviewees agreed the more advanced—and typically more expensive—technologies needed to provide customers with real-time tracking will likely become the norm.
As more sophisticated tech such as machine learning and AI become more accessible and widespread, they could also prove valuable to small and midsized companies.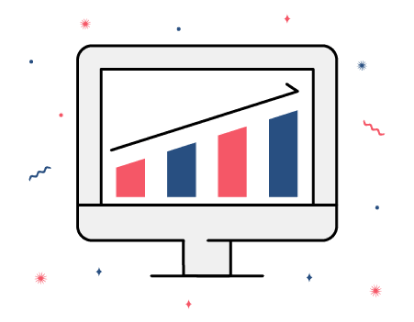 Bigger Investment in the Supply Chain
As fulfillment and logistics become more essential to brand identity and the customer experience, there will likely be higher investments in the supply chain, with executives more willing to put money into operational tech and other innovations.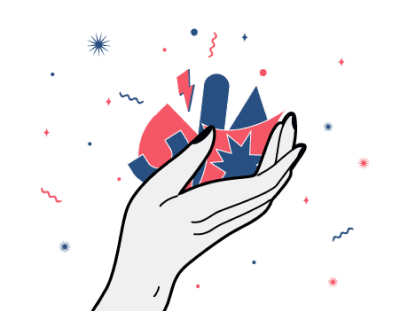 "From our owner's perspective, if he knew my time would be freed up from managing [processes that could be better automated and integrated], I could focus on things that he'd want me to that are more profitable. I think it comes down to the cost-benefit."

— Head of logistics/marketing at a food and beverage supplier
One interviewee, an advisor to startups and VP of supply chain at an online grocery brand, said he thinks that going forward, businesses will be more interested in hearing from all departments of an organization—from marketing and sales to operations—rather than focusing on the engineering department specifically.
Whether increased investments in logistics will go primarily toward achieving optimal delivery speed is still in question. Some shippers believe speed will continue to trump all other delivery factors, while others said it will become less of a concern among consumers, with other elements—such as product quality, overall delivery experience, sustainable practices, and employee well-being—taking priority.
In general, shippers think exciting innovations are happening in the world of logistics that will make systems run more smoothly and provide a better customer experience.
Focus on Sustainability
Green practices and sustainability may move further into the spotlight in the years ahead, as consumers and businesses alike grow more concerned about their impact on the planet. With 62% of consumers saying they're dissatisfied with retailers' sustainability efforts for delivery, establishing eco-friendly practices will likely be more important than ever.[2]
For example, electric trucks (e-trucks) may become more prevalent for short-distance or local deliveries, though there is still work to be done in bringing large-scale implementation to fruition.
"E-trucks will be great for local stuff. It is the future, and it's kind of exciting, but you have to work out the kinks."

— Transportation manager at an asset-based trucking company
The supply chain manager at a musical instruments manufacturer said practices will likely be assessed through a different lens, with eco-friendliness at the forefront: "Sustainability, just how to do things responsibly for our environment—thinking about not shipping things unnecessarily, making sure we have the right packaging, but not overdoing it. Making sure that we aren't just throwing electronics in the landfill."
In general, shippers are preparing for a future in which sustainability is top of mind for consumers and a top priority for businesses.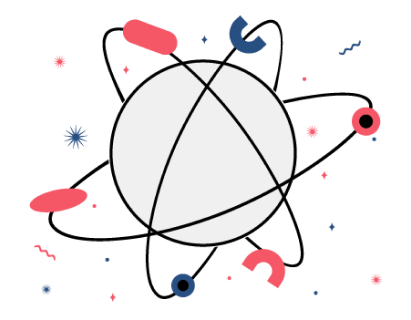 Key Takeaway
Customers expect a lot from today's brands: speed, transparency and personalization. Businesses have a lot to deliver, but with the right operational technologies, they can meet—and exceed—customer expectations.
With disjointed, disparate systems and outdated manual processes remaining a friction point, shippers are seeking new ways to streamline operations and manage expectations. Establishing integrated, automated processes and creating standardized procedures can significantly raise efficiencies while helping companies stay a step ahead of the competition.
Looking to the future, shipping professionals are focused on increasing the use of advanced technologies and innovations, working toward achieving bigger investments in the supply chain, and further focusing on sustainability.
As the supply chain evolves, keeping up to date with the latest industry advances will remain crucial. As you refine supply chain operations, consider how you can upgrade or incorporate technologies to optimize operations while enhancing the customer experience. With the right tech, a reliable team and an attitude of adaptability, you can ensure shipping success and bring your brand into the future.
Footnotes
keyboard_arrow_down
[1]

"Managing Customer Expectations for a Positive Fulfillment Experience: Exploratory Learnings to Guide Thought Leadership at USPS and MRM," Insight by Design, March 2023. arrow_right_alt

[2]

"Descartes' Study Reveals 62% of Consumers Dissatisfied with Retailers' Sustainability Efforts for Delivery," Descartes, Sept. 12, 2022. arrow_right_alt