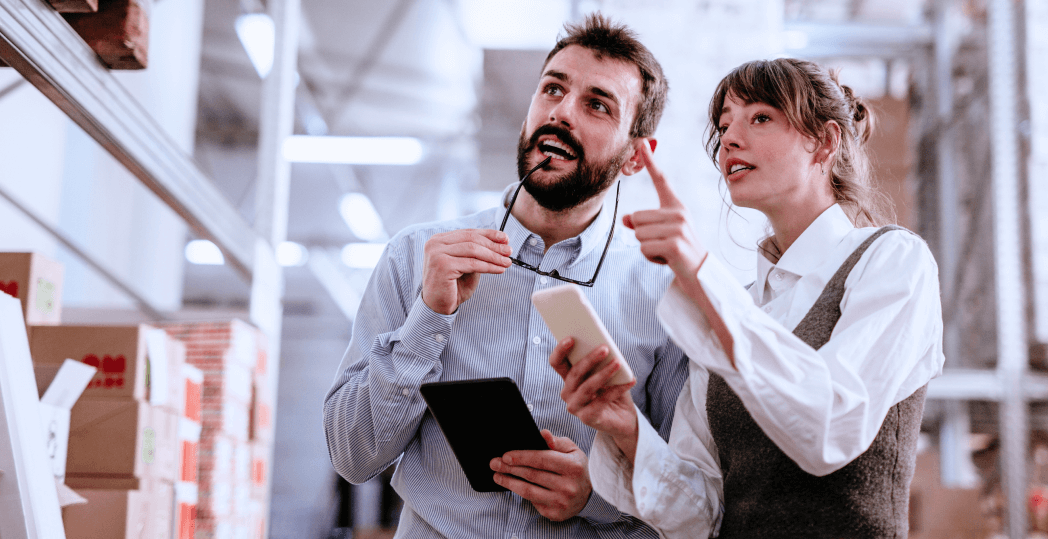 Adaptability is key to shipping success. The last few years have made this abundantly clear, with COVID-19 causing serious supply chain disruptions, shortages and delays. Businesses are now tasked with transforming operations to better meet present-day needs while building a safety net for the future.
To get an idea of how businesses are adjusting, USPS analyzed a proprietary survey sample from The Colography Group's "National Survey of U.S. Expedited Cargo,"[1] which includes interviews with nine shipping professionals at small, medium and large B2C brands. The research uncovered a few key areas of concern.
Higher Shipping Costs
Although shipping rates have increased, inventory delivery times remain unreliable. Unpredictability has become the norm, and the last mile is of particular concern. The businesses interviewed noted that regional and last-mile providers typically aren't helpful, charging uncompetitive prices and serving too few ZIP Code™ areas.
While some of the companies interviewed said they felt forced to continue working with larger carriers in order to maintain a broader reach, there are other options. The Parcel Select® Service, for example, provides large- and medium-sized shippers with reliable, affordable service for bulk shipments.
Most major carriers offer Parcel Select Service, so there's no need to switch providers to make use of it. With service to every U.S. address, free USPS Tracking®, and no Saturday, fuel or residential surcharges, this is a versatile option for many shippers.
Bringing supply chain operations closer to home—in other words, " Pro Tip:reshoring"—has become increasingly popular. Reshoring can bring down costs while improving supply chain visibility, speeding up shipping times and reducing environmental impact.
62% of businesses have undergone a significant transformation in their shipping operations since the start of the pandemic.
[2]
Unexpected Shipping Surcharges
Shipping surcharges often take businesses by surprise, with extra charges for residential delivery or fuel eating into the bottom line. Some of the professionals interviewed said they felt forced to work with FedEx and/or UPS—which they describe as an industry duopoly. Dealing with high surcharges imposed by these carriers can make budgeting especially challenging.
To help mitigate these issues, some businesses are renegotiating their existing contracts with major carriers.
To get a better idea of how shipping surcharges may be adding to your costs, use the Pro tip:shipping surcharge calculator to highlight where you may be overpaying and identify areas for potential savings.
Are you taking steps to better manage unpredictability in your supply chain?
Shifting Customer Expectations
Today's consumers expect a lot from the companies they do business with. As fast, free shipping has become the norm, transparency and timeliness are more important than ever.
"Service reliability is a pain point for our customers. And because our customers are what really counts, service reliability must be our primary concern."

— CEO at a pet food supply company
The shippers interviewed emphasized the importance of reducing logistics costs while meeting rising customer expectations—a delicate balance to maintain. Many interviewees said their companies were now making customer satisfaction the top priority. Real‑time tracking, multiple shipping options, flexible returns, and around-the-clock, omnichannel customer service can all help set your brand apart.
Offering easy, free returns can help your brand stand out. Nearly one-third of consumers say an easy return experience is the factor most likely to make them come back to a brand. Pro tip:[3] To help ensure frictionless and seamless returns, many businesses are offering more convenient, personalized options.
This could mean including a prepaid return label in every delivery and offering multiple options for returns and exchanges. A "try before you buy" program can also provide a competitive edge. This allows customers to try out an item in the comfort of their own homes. They only pay for it if they wish to keep it; and if they don't, they simply ship it back.
Key Takeaway
With supply chains marked by unpredictability and uncertainty, shippers must remain flexible and adaptable. Putting customers first through top-tier customer service, investigating hidden surcharges and switching to more affordable shipping options can all bring about greater stability while benefiting the bottom line.
To take a deeper dive into today's key supply chain challenges and see how other B2C shippers are finding solutions, explore USPS' exclusive content on this topic.
Footnotes
[1]

Survey sample from "National Survey of U.S. Expedited Cargo," The Colography Group, May–June 2022.

[2]

Survey sample from "National Survey of U.S. Expedited Cargo," The Colography Group, May–June 2021.

[3]

"The 2022 ACA Study: Achieving Customer Amazement," Shep Hyken, April 2022.