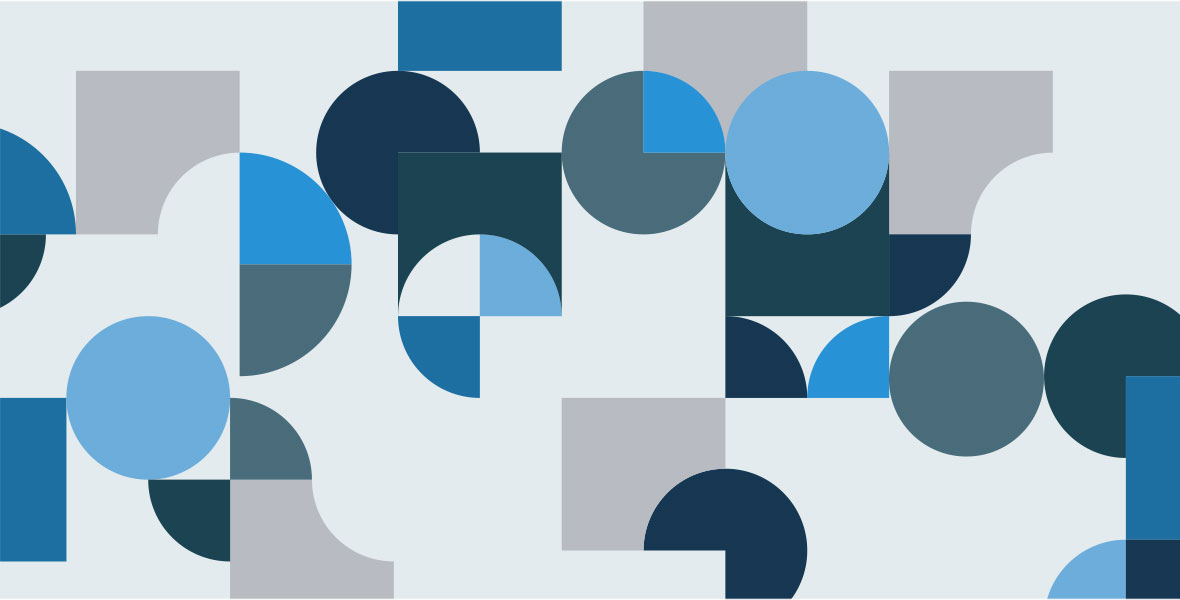 E-commerce has changed the way people shop, and COVID-19 has shifted things further—and faster. The pandemic has accelerated the shift from physical in-person shopping to digital shopping by roughly five years.[1]
For small businesses and enterprises, these shifts in consumer behavior present a challenge when it comes to one of the most important logistical tasks of all: shipping. In a crowded marketplace, shipping is one of the best ways for businesses to stand out from the competition, meet or exceed customers' needs, and even save money.
Shipping Trends: What Customers Want
For more than a third of small and medium-sized e-commerce businesses, COVID-19 has led to more sales—but for more than half, it's led to more package delays.[2] The former doesn't have to mean the latter, though, if you meet customers' shipping expectations.
Fast Shipping
During the pandemic, consumers have been demanding more communicative customer service, more choices and, above all, faster turnarounds. In other words: faster deliveries.
Seventy-two percent of consumers don't have a carrier preference and instead decide based on speed and cost.[3] But that doesn't mean that same-day and next-day shipping are the norm. Just 0.5% of customers expect same- or next-day shipping, with 44% expecting to receive their online order in three to five days.[4]
Free Shipping
Consumers no longer just want free shipping. They expect it—and they'll change their shopping behavior based on it. One quarter of customers only shop at digital retailers with free shipping, while more than 40% say they prefer it (but having to pay for shipping isn't a dealbreaker).[5]
Alternative Pickup and Delivery Options
While many consumers still choose traditional shipping methods, COVID-19 has led to a rise in alternative pickup and delivery options[6]. Forty-three percent of consumers have tried buy online, pick up in store (BOPIS), while 35% have ordered online and used a retailer's drive-up or curbside service for in-person pickup.[7] Consumers cite the availability of a product for same-day pickup as the most important factor in determining their satisfaction with in-store or curbside pickup.[8]
These alternatives aren't just convenient for consumers—they can be a boon for the small businesses offering them. In fact, 40% of Americans have tried a new shopping method since COVID-19 began.[9] Sixty percent of customers who tried BOPIS intend to continue using the service after the pandemic, and many say the same for restaurant (42%), grocery (49%) and meal-kit (53%) delivery.[10]
Free Returns
The returns experience is critical for consumers. It can either help win them over or sour their perception of a business altogether. Seventy-six percent of first-time customers who had a seamless returns experience would shop with that business again, while 33% of existing customers with a difficult or annoying returns experience wouldn't buy from that business again.[11]
While COVID-19 has radically reshaped e-commerce, it hasn't changed consumers' views on return shipping: They don't want to pay for it.
51

%
of consumers say they won't make an e-commerce purchase in the first place if they have to pay for return shipping.
[12]
In short, a free returns policy can help build customer trust and loyalty.
How to Develop Your Shipping Strategy
Decide on Your Goals
The first step in optimizing your shipping strategy is to decide on your primary aim:[13]
To increase conversions, it helps to know your customers' expectations of shipping options and rates. A/B testing can show you which shipping options and rates are most effective at driving conversions, while heat-mapping software can help you see your checkout page from your customers' eyes.
To increase average order value (AOV), consider offering promotions such as free standard shipping on a minimum order amount or free expedited shipping once a certain price threshold has been met. The costs of shipping will still come out of your margins, but this strategy will help offset them.
To grow your target audience, offer shipping to new geographical locations and the potential new customers who live there. Use social media and search engine optimization (SEO) to promote your expanded reach.
To decrease costs, you have many options. You can increase product prices, pay the full cost of shipping out of your margins, offer promotions, use major carriers' alternate services and more.
Keep Fulfillment in Mind
While small businesses might be able to handle shipping internally, high-growth small enterprises encounter more logistical hurdles—like fulfillment. It can be a cumbersome bottleneck when scaling your business.
Early on, devote resources to building out your fulfillment infrastructure. Having an efficient fulfillment process, along with an organized storage facility, can lead to satisfied customers down the line.
Develop a Clear Returns Policy
Ninety-six percent of customers who are satisfied with the returns process say they'll purchase from the business again.[14] By communicating your returns policy clearly from the outset of the customer experience, there's a good chance you'll end up with fewer returns later.
Shipping Options That Help Small Businesses Save Money
Especially for cost-conscious small businesses, it's important to understand your shipping patterns—large or small shipments, traveling near or far, time-sensitive or not, etc.—before comparing carriers. Doing so can help you save money in the end.
No matter your specific situation, there's a good chance that USPS is the ideal small business shipping option for you.[15] Key benefits of working with USPS include:
Both domestic and international shipping
Discounts and loyalty credits to small businesses
Delivery within two to nine business days and, in certain major U.S. markets, delivery even on Sundays and holidays
Click-N-Ship® service, which allows you to print prepaid shipping labels, turning any of your locations with a printer—even your home—into shipping outposts, and gives you the ability to earn Click-N-Ship loyalty credits to save on future shipments
Free APIs for adding shipping tools to small-business websites, so that you and your customers can check shipping rates, track packages and schedule package pickups
Key Takeaway
For businesses looking to fine-tune their strategic shipping options, the most important thing is to do your homework. Think deeply about your own shipping patterns and your unique business goals when optimizing your shipping strategy. Research your customers and their shopping habits, then use the data to develop a deeper understanding of them.
When you keep these key points in mind, you can increase your profit margins by saving money on shipping—and keep your customers happy at the same time.