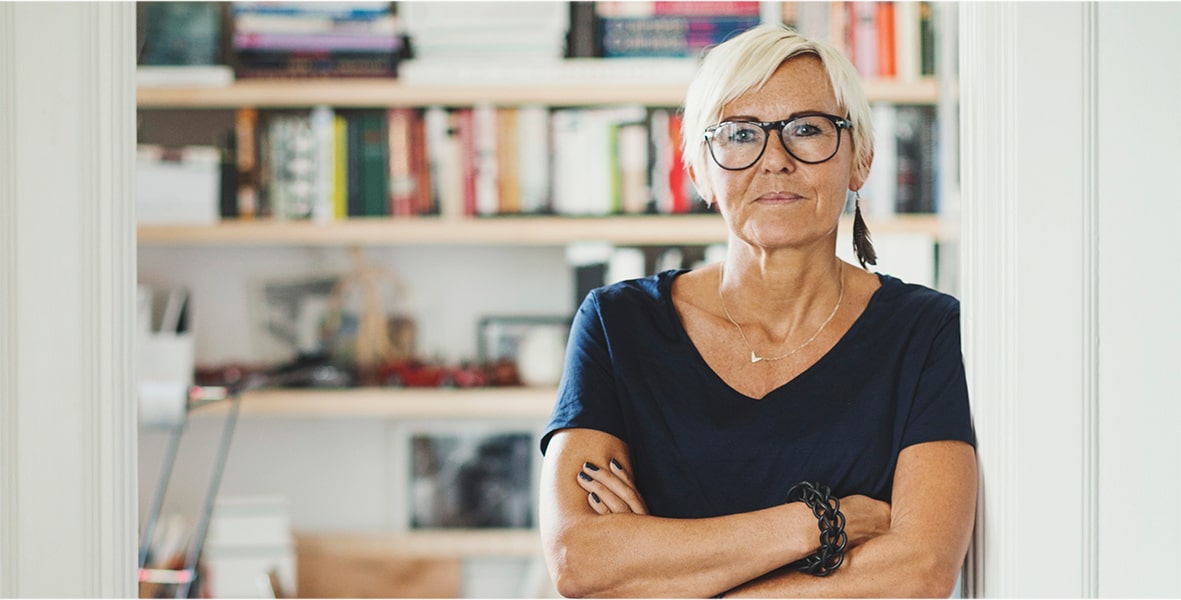 As COVID-19 forces many small- to medium-sized businesses (SMBs) into survival mode, companies have begun looking for ways to cut costs—but a recent survey of 400 marketers at major U.S. and U.K. brands shows that the majority of businesses (52%) increased their marketing budgets during the early months of the COVID-19 pandemic (March to June 2020).[1]
When facing a major loss in sales, spending more on marketing may seem counterintuitive. But the efforts are likely to pay off, with 75% of consumers planning to support small businesses as much as possible once restrictions on non-essential businesses are lifted in their areas.[2]
The trick, then, is getting the word out. That's where Every Door Direct Mail® (EDDM®) campaigns can come into play, helping to maximize SMBs' return on marketing and leveling the playing field for brands with slimmer margins and fewer resources.
With EDDM marketing, small- to medium-sized businesses can achieve three key goals to help boost revenue now, while also fortifying their brands for the future:
Acquire New Customers
Every Door Direct Mail campaigns allow you to send direct mail to customers in specific neighborhoods and geographic regions—and to specific demographics within those areas—across the United States. This means you can zero in on potential customers residing in ZIP CodesTM outside of your usual sales radius. This can be especially useful if you typically rely on sales from foot traffic.
And don't assume that customers who live farther away won't be willing to travel to your business: Recent studies show that average miles traveled per day (AMTPD)—the distance people are willing to travel—is on the rise since the peak of the pandemic in April 2020.[3] In fact, many U.S. states are seeing increases of 10+ miles per day, on average.[4]
EDDM campaigns also eliminate the need for mailing or customer lists—along with their associated costs and potential inaccuracies—so you can spend efficiently on marketing while still creating highly targeted campaigns.
Here's how this could work: Say a grocery store wants to target potential customers in a certain region. The business can use EDDM marketing to identify consumers within that area, then send them an eye-catching mailpiece about the store's offerings, curbside pickup and delivery options, and any upcoming sales or promotions. (Not only can this help attract the new customers you're after, but it can also keep your brand top of mind for existing customers.)
One-third of consumers are more excited to receive their mail each day than they were before COVID-19.[5]
Many consumers are looking for new solutions and sources of comfort right now—and with customer loyalty on the decline, now is the ideal time to make a real impression.[6] Consider how you can introduce your business in a way that shows you're tapped into their needs and concerns.
Remind Customers You're There for Them
During times of upheaval and uncertainty, consumers will likely have a lot on their minds; their usual shopping and spending habits may be on hold or lower in priority. Therefore, maintaining relationships is more important than ever.
EDDM campaigns can help remind customers you're still open for business—and that your company understands what they're going through. How you relay this, of course, will depend on the specific products or services your company offers. (Keep in mind that since EDDM marketing targets customers geographically—meaning it doesn't distinguish between new and potential customers—you'll want to keep your messaging versatile.)
If you run a small brewery, for example, you can use EDDM marketing to zero in on local customers of a specific demographic.
Perhaps higher-income customers who have more leeway in their spending during this time would be interested in a bulk-buying deal. And younger customers looking to recreate the bar experience from the safety of home may want to learn about your digital offerings—such as virtual tastings, during which an expert from your brewery hosts educational video sessions, discussing specific beers that customers have purchased and picked up from the shop in advance.
Remember to keep your mailpiece messaging simple, direct and sincere. Consumers are looking for authenticity—especially during times of uncertainty—and some may be struggling emotionally, financially or physically. Anything too promotional can come off as insensitive and out of touch.
84
of consumers appreciate the way some brands have changed their advertising tone due to COVID-19.[8]
In some cases, sending customers a simple mailpiece that shows you're thinking of them may be the best way to remind them of your company.
Alert Customers to Recent Changes
Every Door Direct Mail marketing can also be useful for alerting customers in specific regions to recent changes in your business operations.
Is one of your brick-and-mortar locations temporarily closed, for example, while the other is reopening at limited capacity? Are you offering curbside pickup or delivery options? Limited-time sales or promos? Whatever it is you're announcing, remember that both new and potential customers could be receiving your mailpiece, so be sure to include any details that may be relevant to recipients unfamiliar with your business.
46
of consumers are more interested in deals, coupons or promos than they were before the pandemic began.[9]
Through EDDM campaigns, small businesses can quickly identify the customers they want to reach. Perhaps older local customers will be interested to learn about contact-free delivery, while lower-income customers may benefit from updates on new financing options.
As an example, say a small boutique has created an open-air shopping area. The shop can use an Every Door Direct Mail campaign to update nearby customers on the new setup and the various safety precautions in place. The business may even share a coupon that can be used with certain purchases. This can help make customers feel appreciated, all while helping to keep the company top of mind.
Key Takeaway
As small businesses across the country continue to adapt to a shifting market, affordable marketing services like Every Door Direct Mail campaigns can help smaller players stay afloat—and even stay competitive—when sales are down.
EDDM marketing can play a big role in helping SMBs acquire new customers while retaining relationships with existing ones, as well as serving as a highly efficient method for communicating recent changes or updates.
Facing unpredictable and unsteady times can be taxing—both emotionally and financially—but with the right marketing tactics in place, small businesses can help fortify themselves for the present, while preparing for a brighter future.