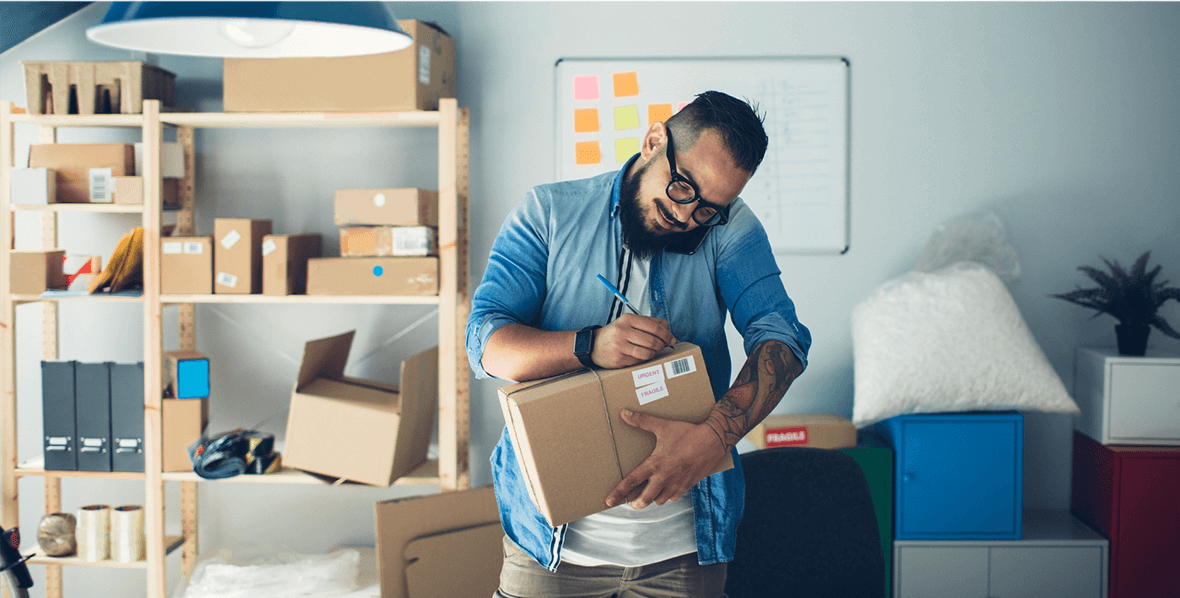 Unprecedented times produce unprecedented changes for consumers and businesses alike.
In recent months, the coronavirus pandemic has upended business as usual for just about everyone. Processes have been overhauled from end to end and consumer behaviors have shifted drastically. Businesses are building a new normal upon their ability to adapt and evolve.
All of this has accelerated the evolution of work across industries. Approach these changes not as threats but as opportunities. As communities look toward recovery, businesses can lead the charge and paint a picture of what the next phase looks like.
A Catalyst for Improvement
Consumers, like businesses, have also been forced to change. Their habits now prioritize comfort, safety and health. It's likely that these habits will lean cautious for a long time, if not permanently. Businesses should embrace these cues and think proactively about what comes next.
It's time to shift from response to recovery. This calls for creativity, thoughtfulness and agility. Based on these five major shifts in consumer behavior, see how small- and medium-sized businesses can embrace change as a catalyst to thrive in the future.
Meteoric acceleration of e-commerce
50% increase in e-commerce shopping between March and May 2020.[1]
As most brick-and-mortar businesses were forced to shut their doors, e-commerce has skyrocketed. Consumers want to find and order what they need from the comfort of their homes.
And so, brands are no longer competing for a share of the market against similar businesses—they're fighting for attention against any other brand with a web presence. A basic digital presence is no longer enough. To thrive now, a business needs to weave digital seamlessly into its strategies. This starts with understanding consumer behavior: Look at how purchasing patterns and preferences have shifted since this crisis began and build up from that intent. Implement omni-channel campaigns that address new consumer needs in unique and forward-thinking ways.
For inspiration:
One digital-native restaurant reservation service pivoted to work with grocery stores, helping consumers reserve a time to shop safely and avoid crowds.[2]
A farm animal sanctuary dependent on visitors began offering a new feature that allows users to invite farm animals to their video calls and meetings.[3]
To-do: Find one aspect of your business that you can digitize for your consumers—like a simple online store, a retargeted direct mail campaign or coordinated social media effort—and tie it into your core offering.
Shift in customer loyalty
78% of consumers said they would buy any brand available for the products they need.[4]
Consumers have shown that, in uncertain times like these, they rely on brands to be dependable. If an experience, such as a shortage of inventory or a long wait for order fulfillment, pushes them to another brand right now, they are unlikely to ever return. In fact, 36% of consumers have already switched go-to brands—and 73% of them intend to stick with the new brand beyond the crisis.[5]
Now is the time to build or maintain trust with consumers. Embed loyalty plays into every facet of the customer experience. Find ways to show understanding, empathy and togetherness. These ideas don't need to be elaborate or expensive. Brands should play to their strengths and tone of voice to show consumers that they value them.
For inspiration:
A digital music-streaming service began creating wellness playlists, featuring music, meditations and podcasts, to help subscribers maintain their sanity in lockdown.[6]
An international furniture company created wallpapers featuring their room layouts for people to use as video call backgrounds.[7]
To-do: Offer something extra—such as a loyalty rewards program, a free resource to ease anxiety or personalization in a delivery—to show customers that you care.
Rise of the no-touch experience
74% of respondents in a recent survey agree that having a contactless experience is an important consideration when ordering off-premise dining.[8]
The future of shopping is contactless. Consumers are anxious about proximity to others and are looking to the brands and businesses they patronize to ease their worries.
Meet this new consumer behavior with innovation. Find creative ways to pivot away from in-person interactions and reduce the number of people who handle an item being shipped. Policies like Buy Online, Pickup In Store and Ship From Store can both minimize contact and simplify shipping for a business.
Brands that offer services can shift from in-person interactions, such as classes or appointments, to online experiences. Offer pre-recorded videos, livestreams, video calls and more so that consumers can bring the services they depend on into their homes.
For inspiration:
A grocery store chain turned some of its locations into pickup hubs where customers who order online can come to quickly and easily retrieve their groceries with no contact and low exposure to others.[9]
To-do: Create a more permanent schedule of online conversations and interactions, then think about how you can rework your store or business approach to limit density and contact.
Value of in-home and online presence
>50% of respondents noted they would be receptive to brands advertising to them.[10]
While it may be tempting to cut back on marketing spend, data shows that those dollars are more effective than ever right now. Consumers at home are increasingly reachable and receptive to the right messages. It's critical for emerging businesses to invest in brand and product awareness during this time.
While online ads can increase consumer awareness and boost website traffic, digital marketing alone won't cut it. To come out ahead, businesses need to go further. Incorporate proven strategies like retargeted direct mail, which puts a brand directly in the hands and homes of consumers, to convert prospects. Link those physical mailpieces back to digital properties that make being at home a little easier for consumers.
For inspiration:
One grocery brand created a landing page full of activities to help customers fight boredom and anxiety at home.[11]
To-do: Give customers something entertaining—such as a catalog featuring products and activities or packaging that doubles as an immersive activity—that will also drive them to shop with your brand.
Hyper-focus on local
80% of consumers feel more or as connected to their communities, compared to before the crisis.[12]
Data shows that shoppers are increasingly buying locally sourced products and supporting community stores.14 It stands, then, that businesses who engage with their local communities should emerge from the crisis on the right foot.
Brands should find ways to let their communities know that they are in business—and that they put their consumers best interests first. Use tools like Every Door Direct Mail® service to send an introductory postcard to a key local demographic. Showcase the business's quality goods and services with messaging that shows caution and care in the light of the moment.
For inspiration:
An events company pivoted to create city-specific gift boxes filled with quality products from small businesses in that city.[13]
A local bookstore transformed into a hub selling produce from local farms and bakeries, pastries and meals from neighborhood chefs, and other locally sourced items.
To-do: Reach out and connect with your neighbors—the consumers, the families of your employees and the other businesses—to home in on a gap that needs filling or an opportunity that everyone would embrace.
Get Ready for What's Next
Despite uncertainty, businesses should embrace flexibility and creativity to stay confident. With a strong and supportive customer base and the energy to take on whatever comes next, a brand can emerge from any downturn with an eye toward the future.