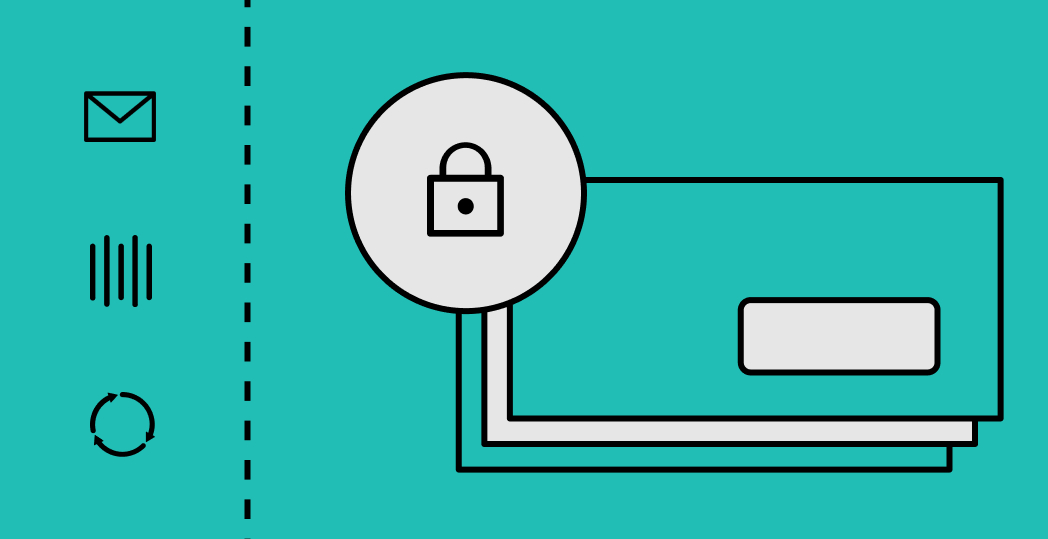 Undeliverable mail is inevitable. Every year, more than 1.2 billion pieces of First-Class Mail are returned to sender as Undeliverable-As-Addressed.[1] This can be a serious detriment to company finances, sustainability and overall efficiency.
There are many direct costs associated with UAA mail: printing and postage, as well as the handling of returned mail, which includes the costs involved in the disposal process, such as transportation, working with contractors or service providers, and shredding, destruction and recycling.
Rather than shredding and destroying UAA mail themselves, many businesses turn to paid document shredding and destruction services. But first the undeliverable mail must be returned to the business that sent it, which then must ship the mail to the service provider for shredding and destruction.
UAA return mail must be securely handled by businesses to comply with data security regulations and industry-specific performance standards. Whether done in-house or via a third-party service provider, each piece of return mail must be reviewed, processed, securely destroyed, and disposed of. This process can be costly, time-consuming and harmful to the environment.
Businesses can alleviate all of these issues using the USPS Secure Destruction option.
USPS BlueEarth® Secure Destruction
USPS BlueEarth Secure Destruction is a no-additional-cost option offered to all ACS™ customers[2] sending out letter- or flat-sized First-Class Mail.
To take full advantage of the Secure Destruction option, sign up for an ACS® account[3], enroll in Secure Destruction and set up an Electronic Product Fulfillment account. The option is then activated by using the Secure Destruction Service Type Identifier (STID) within the customer's Intelligent Mail® barcode (IMb®). Businesses can embed unique codes within the IMb to identify which mailpieces were undeliverable and diverted to Secure Destruction.
Companies enrolled in this program do not get UAA mailpieces sent back to them for in-house or third-party destruction. Instead, undeliverable First-Class Mail pieces are automatically identified, sorted and intercepted by USPS for secure shredding and recycling at a postal processing facility.
3 Key Benefits of Secure Destruction for Direct Mail
The benefits of Secure Destruction are threefold: reducing carbon emissions, saving companies the time and expense involved in having mailpieces sent back to them for destruction, and protecting customer information.
Reduced Environmental Footprint
Secure Destruction can greatly reduce companies' carbon footprints. By eliminating the unnecessary reverse logistics involved in returning mailpieces to the sender, carbon emissions can be significantly reduced.

The Secure Destruction mail option reduces carbon emissions by eliminating the impacts associated with the reverse logistics of return-to-sender mail.
The program also negates the need for businesses to manage, destroy and dispose of returned mail—an energy- and time-consuming process.
Cost Savings
In addition to reducing the environmental impact of undeliverable mail, Secure Destruction can also cut costs.

In fiscal year 2022, business enrollment in Secure Destruction resulted in the interception of 104,036,784 mailpieces.[4]
Manually handling and destroying returned mail typically requires extra staff and increased hours, investments in proper equipment, and higher energy bills. Some companies choose to hire third-party contractors to deal with UAA First-Class Mail, but they can also be quite expensive. With Secure Destruction, these expenditures can be significantly reduced or eliminated.
Enhanced Customer Security
Secure and reliable UAA mailpiece destruction benefits customers as well, reducing privacy risks by cutting down on the touchpoints to which sensitive personal information can be exposed.
Without Secure Destruction, the mail must go through all the steps of being fully returned to the business, handled by the business on return, potentially further transported and handled by outside contractors, and possibly exposed to even more touchpoints, putting customer data at risk.
With Secure Destruction, mail is intercepted and securely destroyed earlier in the process with many fewer touchpoints, or risk points. Secure Destruction shreds to a maximum size of 0.24 in. x 1 in., or 6 mm x 25.4 mm, meeting the international standard under DIN 66399 for Security Level P-4.[5]
This can be particularly useful for businesses that face the risk of liabilities if mail containing Personally Identifiable Information (PII) is not properly and securely destroyed. Such businesses include:
Financial institutions
Health care providers
Insurance providers
Public and private education institutions
Government institutions
Utility companies
Mail service providers
Legal service providers
How USPS BlueEarth Secure Destruction Works
First-Class Mail processed
UAA mail labeled and sorted
Verified UAA mail securely shredded
Shredded UAA mail recycled
Daily reports of Secure Destruction UAA mail are available for businesses
Key Takeaway
Undeliverable-As-Addressed mail isn't just an inconvenience for businesses; it can also present real problems, putting customer privacy at risk, necessitating investments in manual destruction and disposal, and harming the environment.
The no-additional-cost USPS BlueEarth Secure Destruction option eliminates these issues, allowing for the automatic interception of undeliverable mailpieces for Secure Destruction and recycling.
Ready to get started? Learn more and enroll in Secure Destruction .