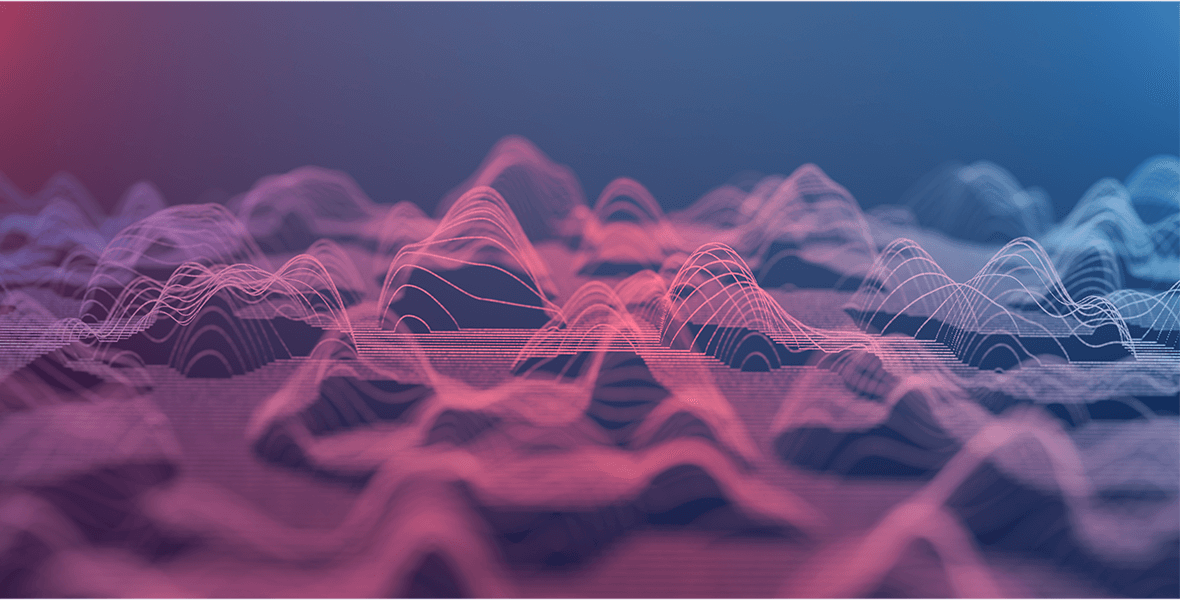 Big data isn't just for big companies. Small businesses can also harness it to their advantage. Mining the right data is important to businesses of every size because it can help them connect with customers in more meaningful ways.
What exactly is big data?
Every moment, mountains of data are being created through customer transactions, social media interactions, texts, emails, photos and a multitude of other connected sources. All of this information creates huge data sets—aka "big data"—that computers can analyze to better understand patterns and behaviors.
Big data might sound like a buzzword, but it is here to stay. In fact, it will likely become even more precise, personalized and predictive in the future. This data functions as raw material for insights that pave the way for more personalized, customized one-to-one relationships with prospects and customers across demographics and mobile devices.
Research from Forrester shows that 56% of decision-makers either completely or mostly rely more on big data than small data (timely insights that a person can observe and act on) to inform their customer experience strategy.[1]
"
As a small business owner, ignoring big data can be a perilous proposition. If you're a small business and you need one good reason to pay attention to big data, here it is: because your largest competitors do."[2]
— Sam Polakoff, President and CEO of Nexterus
Analytics can be a game changer for small businesses.
Big data digs down past surface demographics to uncover more detailed and personal information than was available in the past. This information holds valuable insights that small business marketers can use to obtain a clearer picture of who their customers really are. When you know who your customers are, you can reach them on a deeper level to better meet their needs.
These small business insights can be especially useful with direct mail.
Direct mail and big data are better together.
Thanks to big data, today's direct mail can deliver targeted offers based not just on geography, but on more in-depth information like interests, recent online and offline shopping behavior, and product usage. These offers can be so precise that they feel truly personal.

Messaging
The personal insights revealed by big data analytics play an important role in delivering a greater impact and stronger call to action, which can ultimately help increase conversion rates. For current or past customers, the message might focus on purchasing trends as a means to making recommendations for future product purchases.
For example, a direct mail piece could suggest items a person might want to buy with messaging like: "If you liked that, you're really going to want this." In turn, the message that is used to attract new customers can be more directly tailored to their specific tastes and purchasing habits, drawn from other shopping experiences.

Targeting
Precisely targeted mailings using big data help marketers get their messages to the right people, at the right time, with the most relevant content. Targeting helps create one-to-one relationships, a modern hallmark of marketing success. For example, a postcard with a customer's name, customized offer or nearby service location helps to build an individual relationship with that customer.

Impact
54.5% of marketers agree that machine learning and the big data that powers it has had an increased effect on marketing effectiveness.[3]
64% of IT and business decision-makers in the U.S. said they saw improved customer experience as a result of better data utilization.[4]
Focus on goal-oriented data collection practices.
Gathering the right type of data is key for small businesses just starting out with direct mail. Take the time to analyze this information. It can pay off significantly and empower you to get the most out of your investment. By analyzing who its customers are and who is buying the most, a business can target customers based on real attributes.
Here's how data collection can help you achieve the following goals:
Goal: Increase customer acquisition
Tap into social media. Analyze which content is most liked on your social media profiles and understand why those posts are liked. From there, you can incorporate that messaging style into your direct mail piece to reach and connect with new customers.
Stay on top of product reviews. If customer reviews of your products or services are available on your website, see what people are saying. When possible, feature positive reviews in your direct mail piece with messaging like: "Here's what people are saying about us."
Goal: Build customer relationships
Analyze which messages are resonating. Take inventory of your marketing efforts to determine which marketing messages are most effective at getting customers to act.
Segment your audience. Once you analyze your audience, segment them by specific demographics such as generation (e.g., millennials), professional niche (e.g., business women) or geographic location, to name a few. This allows you to create targeted messages that will appeal to them on a deeper level.
Goal: Increase lead generation
Track offer responses. Analyze which offers are generating the most response. Use that data to build future pieces that you know will work.
Key Takeaway
Small businesses shouldn't be hesitant to use big data. The information is accessible to anyone and can help deliver the impact needed to drive growth. Even more, direct mail powered by big data gives companies of all sizes and budgets new ways to meet their ultimate goals: connecting with customers, spurring them to take action and growing their relationships.