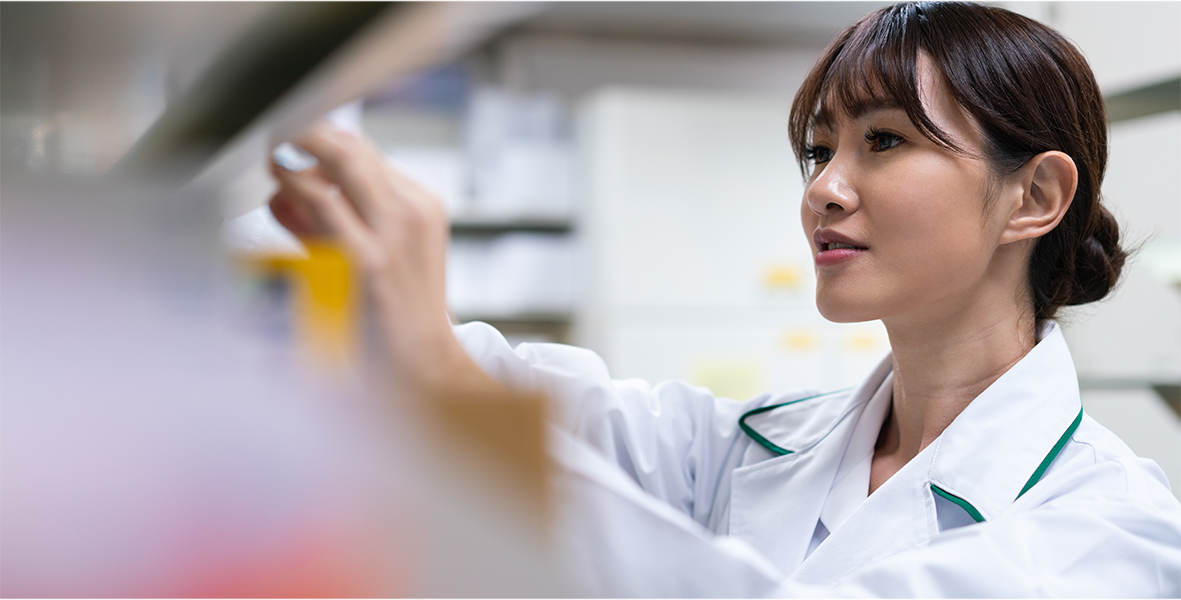 In recent years, the United States health care market has been shifting toward an e-commerce model, adopting retail-oriented, consumer-centric programs to better meet demand for quick, convenient services customized to patients' specific needs.[1]
Now, as COVID-19 continues to change the face of the market, forcing health care and medical professionals to reassess the way they do business, the move to e-commerce seems unlikely to slow.
In February 2020, 38% of surveyed U.S. digital shoppers had made purchases in the pharmaceutical, health and beauty category. By June, 45% of respondents had, representing more than an 18% increase in just five months.[2]
Post-COVID, U.S. consumers' use of online purchasing channels is expected to grow in the following categories:[3]
+

44

%
Over-the-counter medicine
+

38

%
Personal care products
+

27

%
Vitamins/supplements
On a global scale, the online share of sales made in the health and beauty sector is expected to increase to 23.3% by 2025.[4]
Whether you're thinking about setting up a fulfillment space in your medical office for the first time or simply want to make your current operations more efficient, you can get started with these four simple steps.
1. Examine the In‑Store Fulfillment Process
First, make sure your online store is structured so that it can communicate easily and efficiently with brick-and-mortar locations as needed.
If you're experiencing more orders than usual, take this into account as you plan for the future, examining patterns and trends from the last several months to help you shape your e-commerce strategy.
Once a digital e-commerce system is in place, there are three key steps to preparing an item for shipment: picking, packing and shipping. When an online order comes in, workers will 1) pick the product from the shelves, 2) pack it into the appropriate size box and 3) ship it to the customer as quickly and cost efficiently as possible.
If you already have these processes in place, it's important to revisit them regularly to ensure they're as speedy and streamlined as possible.
Keep in mind that some products—such as those considered hazardous, restricted and perishable materials—may have specific shipping requirements or restrictions. In these cases, special packaging, labeling or authorization may be needed, resulting in longer or more involved processes. Take this into account as you begin to build out your overarching e-commerce strategy.
2. Assess Inventory and Designate a Space for Storing and Processing Products
Whether your customers are ordering essential medical products (e.g., surgical gloves) or cosmetic items (e.g., tooth whitening strips), it's crucial that you have the needed items in stock and stored properly.
Aside from creating better accessibility, taking an organized approach to inventory management can also help you fulfill online orders more efficiently.
First, make sure you have a safe, secure place to store your inventory. The space doesn't need to be large, but it should be well organized and allow for quick, easy access. This is particularly important when dealing with rising demand.
If you need extra room, consider installing shelving in an empty closet or open corner. Then affix labels that make it easy to locate ordered items needing to be shipped.
For an in-depth look at inventory management, watch our exclusive video on warehouse organization and efficient shipping processes.
3. Organize Your Package Shipping Station
Your employees should have a dedicated space for packing shipments after orders have been picked. Set up a small table and keep it clear of clutter. Have containers or cabinets well stocked nearby with shipping supplies—boxes, envelopes, scissors, tape, pens, etc. Also, ensure that special packaging is on hand as needed. For example, some liquids or lotions may require leak-resistant materials.
If you already have a station set up, consider asking employees how to improve it; the team members doing the day-to-day work will likely have valuable insight into what may need to be adjusted or changed.
Finally, provide employees with easy-to-follow instructions and a list of packing best practices. Consider creating a handbook or document that employees can easily refer to as they work, and update it regularly as business needs change. This will help ensure items are always properly packed, preventing potential damage and shipping delays.
4. Train Staff on New or Altered Respon­sibilities
Streamlined medical fulfillment calls for a specific kind of skill set. Make sure to thoroughly brief your employees on your plans to implement or improve the in-office shipping strategy. Then begin training them on the specifics.
Hold a training session—whether in-person or remote—with the full team to introduce the changes. Take employees through the dedicated inventory-storage and shipping stations, and discuss how to properly pick, pack and ship products.
Before shipping to customers using the new or updated system, run through a few different training sessions, allowing employees to fulfill test orders and get hands-on experience at every step.
It may also be helpful to set up dedicated shifts for fulfillment so that incoming orders do not disrupt employees as they carry out other duties. Establishing a daily processing time that can be coordinated with carrier pickup schedules can help keep the process organized.
Key Takeaway
As the medical e-commerce model becomes increasingly common, businesses across the country—and across the world—will be seeking new ways to streamline their in-store shipping strategies.
The steps outlined above can ensure that your entire organization is well-versed on the new system and that every team member has the knowledge and resources they need to succeed. Keep in mind that this will be an ongoing process, and adjustments will need to be made as you go.
Continually assess operations to find areas for improvement and remain open to change. As we face an uncertain future, adaptability and flexibility will be more important than ever.