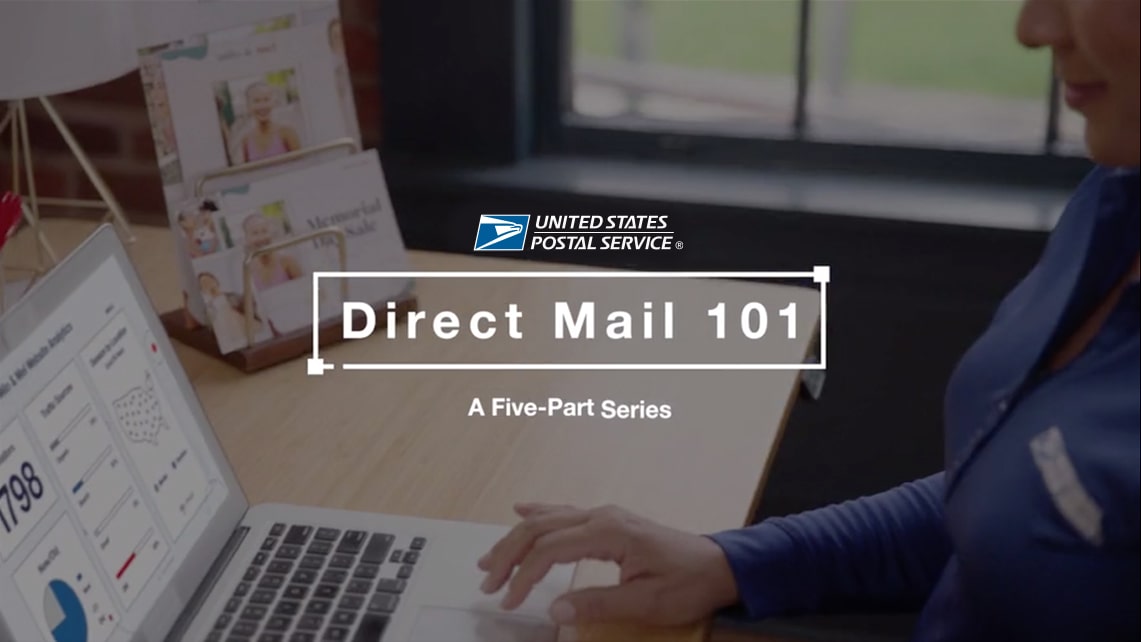 Direct mail can serve as a powerful, actionable component in marketing campaigns. To get started, explore this five-part video series explaining the basics.
Introducing Direct Mail
In today's omnichannel world, direct mail marketing can set your brand apart. Take the first steps by choosing a mail class and establishing your goals.
Part 1 of 5 - 2:23 Min.
View Transcript
Defining Your Target Audience
The right demographic, psychographic and behavioral data can help you decide on the target audience for your campaign. Learn how to narrow down the customers you want to reach.
Part 2 of 5 - 2:15 Min.
View Transcript
Creating Your Mailing List
Once you know your target audience, you can take the first step toward actually reaching them: creating a mailing list. Explore the benefits of both house lists and broker lists.
Part 3 of 5 - 2:09 Min.
View Transcript
Creating and Prepping Your Mailpiece
It's time for the fun part: creating your mailpiece. Discover expert tips for creating an actionable piece of mail—from writing a call to action to choosing the best format.
Part 4 of 5 - 1:55 Min.
View Transcript
Mailing and Measuring for Success
Ready to send out your mailpiece? Explore the best mailing options for your needs—such as working with a mail service provider—then learn how to track and measure success.
Part 5 of 5 - 2:01 Min.
View Transcript
Key Takeaway
Direct mail has the power to capture your customers' attention, driving them to act at each stage of the purchasing journey.
Refer back to these videos at any time as you begin to flesh out your direct mail campaign, and be sure to take a deeper dive with our in-depth and interactive Beginner's Guide to Direct Mail written tutorial.