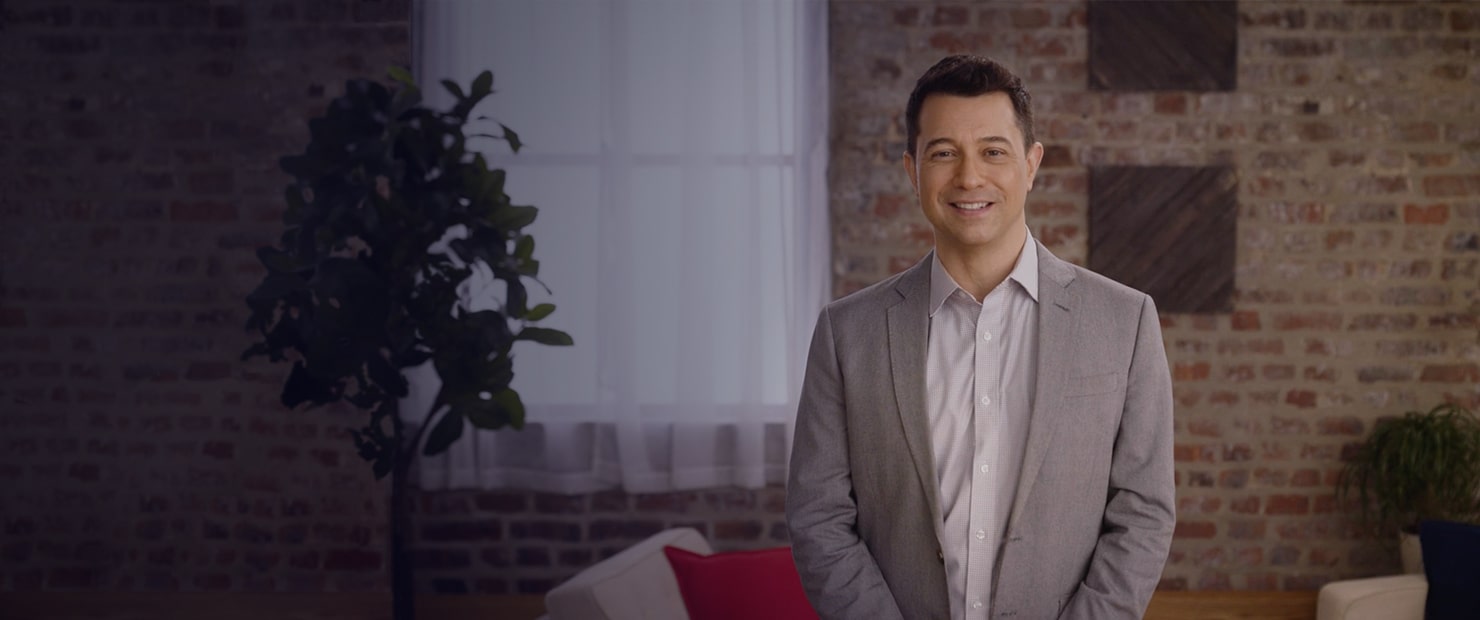 In this five-part video series, we'll take you through USPS' Every Door Direct Mail (EDDM®) service, breaking down its uses and benefits. Join us as we talk to small business owners about their experiences with EDDM and how they benefit from the tool, while showing you the complete process of creating a successful EDDM direct mail campaign.
If you already know that you want to get started with EDDM service, you can download our free advertising kit that can help. Just click to access it and to arrange a consultation with a United States Postal Service® mail marketing specialist.
Download Your Free EDDM Advertising Kit
Part 1 of 5 - 2 Min.
Meet our resident expert and get a quick overview of EDDM. Explore the benefits of the service, as well as the difference between EDDM Retail® and EDDM BMEU®, so you can decide which makes sense for your specific campaign goals.
View Transcript
Part 2 of 5 - 4 Min.
The host talks with a local real estate marketer—discussing how to use the EDDM online tool to select postal routes best suited for your campaign and filter for specific customer demographics.
View Transcript
Part 3 of 5 - 4 Min.
Learn best practices for designing an actionable mailpiece that entices customers to respond, with tips from a local restaurant owner. Check out resources like our mailpiece size checker and a list of printing partners to make the process smoother.
View Transcript
Part 4 of 5 - 4 Min.
Gaining firsthand insights from a fitness studio owner, we cover the basics of proper mail labeling and indicia for EDDM Retail, as well as EDDM BMEU and the PMOD tool. We'll also show you how to prepare your mailpieces for drop-off, payments and bundling.
View Transcript
Part 5 of 5 - 3 Min.
Our host connects with an event planner and listens to their experience creating EDDM campaigns—discussing how you can measure, track and analyze the results of a campaign using simple omnichannel tactics.
View Transcript
Now that you know about EDDM services, a great way to put that knowledge into action is to download your free EDDM Advertising Kit. It's got lots of helpful information about how to begin using EDDM service and will connect you with a United States Postal Service® mail marketing specialist.
Download Your Free EDDM Advertising Kit
Key Takeaway
Cost-effective and easy to use, the Every Door Direct Mail service helps connect local businesses to the right audience at the right time.
By searching for neighborhoods where your customers live, then identifying postal routes by filtering for specific demographics such as customer age range, household size and household income, you can minimize audience spillover while increasing return on investment.
Whether you're a restaurant owner, a real estate professional or a retailer, the Every Door Direct Mail service is a powerful and versatile option for your business.
Get started with your first EDDM campaign today.