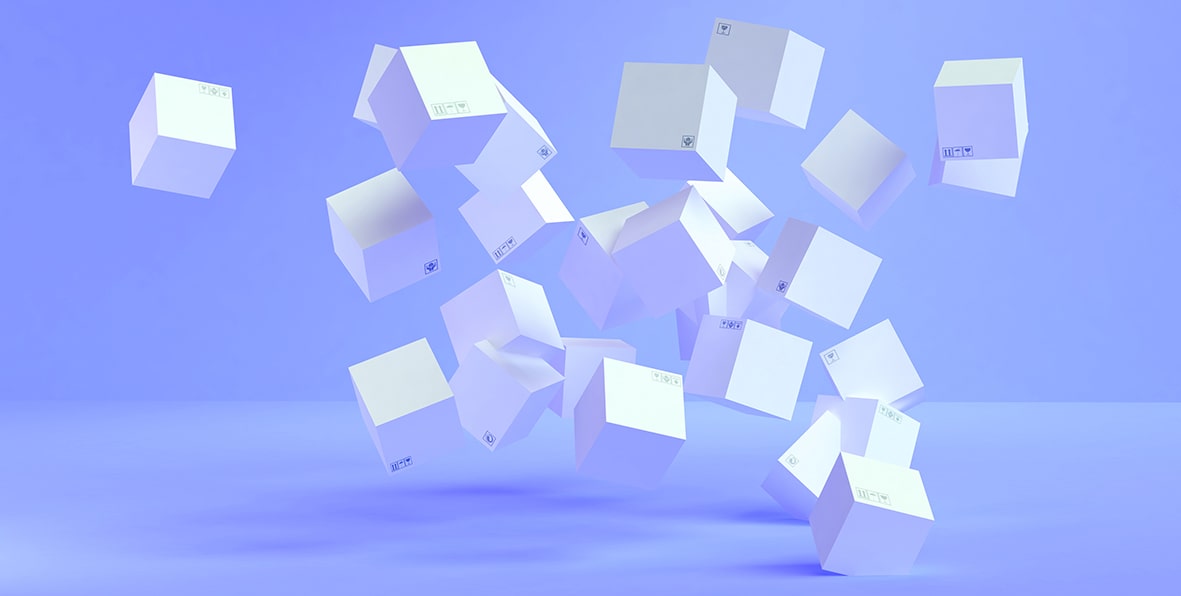 The shipping and delivery landscape for retailers has faced relentless challenges in recent years. From supply chain disruptions to various economic issues, small business owners in particular are bearing the brunt of factors impacting costs and performance.
Factors Impacting Small Business Shipping
Many small businesses have reported a negative effect from the coronavirus pandemic[1]
U.S. consumer spending is roughly 20% higher than pre-COVID levels, higher than it's ever been[2]
Major infrastructure and staffing issues exist across sectors
Continued stress on supply chains has a widespread impact
At the same time, customer demand is higher than ever—along with customer expectations for a great experience. Shipping plays a major role in how retailers meet shoppers' needs. It's been one scramble after another, but as some key trends have emerged, it's time to assess the big picture.
What changes will be essential to future success? Let's look at the broader trends affecting shipping strategies moving forward.
Trends in Retail and E-Commerce Shipping
1. Supply Chain Diversification
What was thought to be a temporary issue during the pandemic is proving to be a more long-term concern. Natural disasters, labor difficulties, trade blockages, political unrest and other continued disruptions have exposed significant problems in the national and global systems.
Retailers need to take a proactive approach by limiting supply chain risk with strategies to improve supply chain resiliency. Consider putting additional sources in place that will provide alternatives, when needed.
2. Expanded Options in Consumer Delivery
With the exponential growth of e-commerce has come an increase in the number of packages in transit—and unfortunately, more opportunities for items to be stolen. Retailers and consumers alike will be looking for ways to ensure secure delivery and reduce liability.
Many major merchants and delivery carriers encourage the use of delivery lockers and designated carrier-access points to alleviate these concerns. And new solutions powered by technology—such as individual trunk delivery and smart lock access—will continue to emerge to provide consumers with more white glove choices.
3. Growing Emphasis on Sustainability
Consumers are increasingly choosing brands that align with their values, of which caring for the environment is a top priority.[3] Some businesses are doing this by crafting return policies that meet customer needs while keeping their carbon footprint down.
Shoppers are also looking for e-commerce retailers to use less packaging and recycled packaging, and to offer compostable packaging to help simplify sustainability for them.
4. New Last-Mile Delivery Solutions
Speed and reliability have become paramount for consumers. While other logistics components play a role in supporting a seamless experience, the last mile can often cause a bottleneck in fulfillment.
Adapting to this competitive environment requires exploring new and cost-effective solutions to get packages into shoppers' hands, such as third-party partnerships and autonomous delivery services.
Digital technology can also play an important role in an exceptional delivery experience—from real time tracking to augmented reality elements on packaging—and can go a long way toward encouraging customer loyalty.
Key Takeaway
A host of issues are driving lasting changes in retail shipping and delivery. Businesses should start planning now for a more diversified supply chain, secure consumer-driven deliveries, increased sustainability and last-mile innovations in order to meet customer demand and remain competitive in the long term.