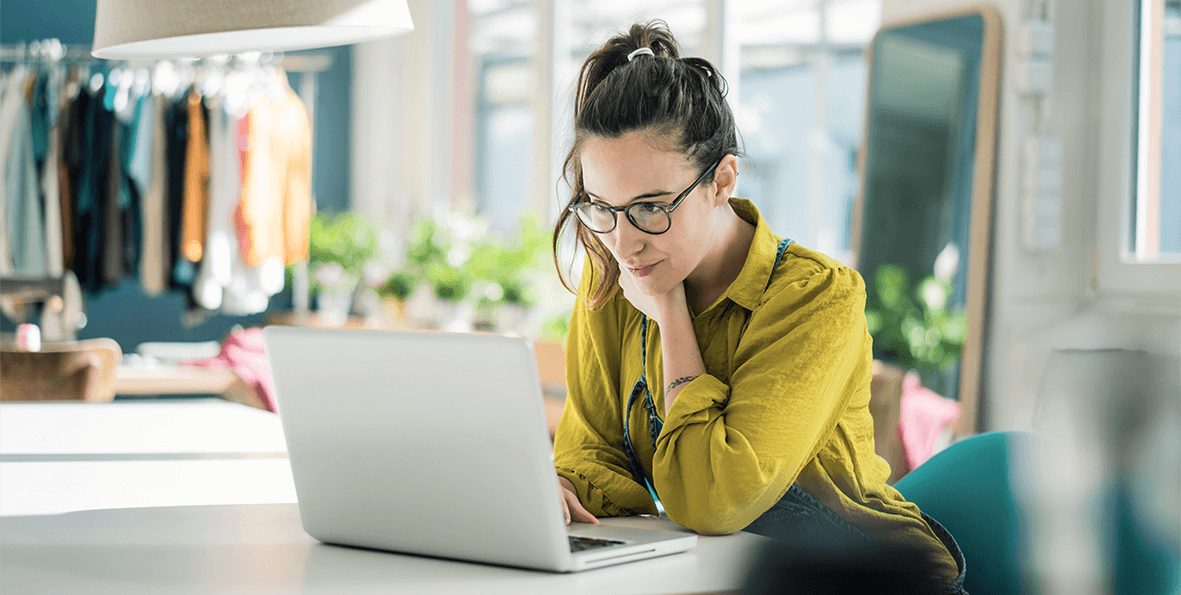 Serving as an easy, centralized way to access USPS® tools and services, the Business Customer Gateway (BCG) is ideal for shippers and marketers looking to better manage their mailing and shipping operations, simplify their workstreams and save time.
Read on to see what you can access through the BCG and how to get started.
What Is the Business Customer Gateway?
The Business Customer Gateway (BCG) provides a single point of entry for several USPS online business services. This makes it quick and easy for shipping and marketing professionals to find the exact tools, resources and services they need—all in one place.
The BCG has also recently been updated to provide a more streamlined, user-friendly experience. Some key features and benefits are outlined below.
Full-Service Intelligent Mail
With a BCG account, you'll be able to submit, manage and monitor your Full-Service Intelligent Mail campaigns. This provides increased visibility and improved tracking for your business mailings, while allowing you to get discounted pricing on both letters and flats.
Qualifying mailers enjoy a range of benefits, including:
Full-Service Intelligent Mail discounts
No need to pay annual permit fees
Free Address Correction Service (ACS)
Detailed mail tracking
Ability to use the same permit at any business mail entry unit or Post Office™ location, depending on your type of mailing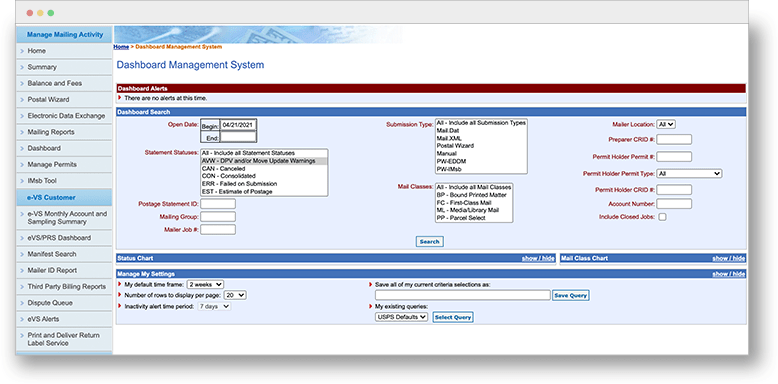 Intelligent Mail® for Small Business Mailers (IMsb)
Ideal for businesses that send out their own mailings, this free online tool is also housed on the Business Customer Gateway.
To qualify for IMsb, you must send out fewer than 10,000 pieces in a single mailing or have a yearly volume of 250,000 pieces or fewer.
IMsb offers a range of unique benefits, including:
Ability to produce presorted Intelligent Mail barcodes (IMb) for your mailpieces, so you can qualify for mailing discounts
Address cleansing and validation, ensuring accuracy and reducing the amount of undeliverable mail
Identification and removal of duplicates from your mailing list
No need to print hard-copy postage statements
24/7 access to your Full-Service Intelligent Mail activities, transactions and mailing history, so you can manage your mailings whenever and wherever you need to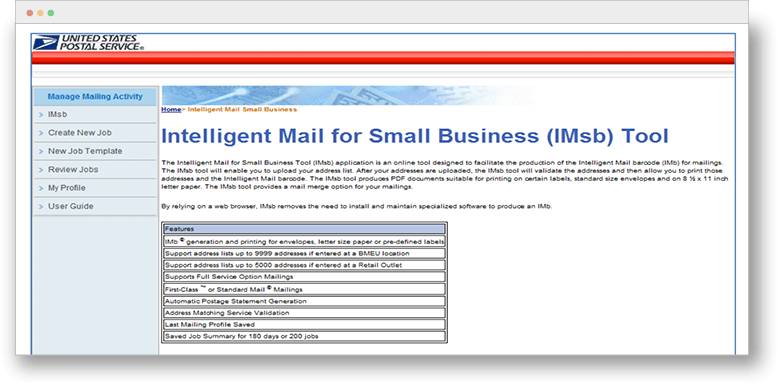 Mailer Identifier (MID) and Permit Services
Once you create an account on the BCG, you'll be assigned a Mailer Identifier (MID). A six- or nine-digit number that appears within Intelligent Mail barcodes, a MID is used to identify who is sending certain mailpieces, and are assigned based on your annual mail volume.
You can also easily manage your permits, pay permit fees directly through the BCG, and open new permits as needed.
The BCG creates a seamless experience for:
Requesting a new MID
Delegating your profile to be managed by someone else
Obtaining scan data on your mailpieces
Managing permits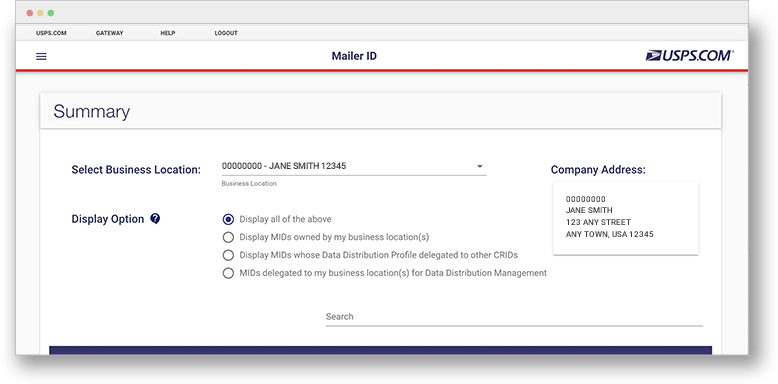 PostalOne!® Information Management System
The PostalOne! web-based tool provides a suite of services designed to replace time-consuming manual mailing processes.
Serving as a seamless link between business mailers and the mail acceptance and eInduction process, the PostalOne! tool offers:
Automated scheduling services for drop-shipment mailings
Electronic documentation and postage statements
Simplified mail acceptance, verification and payment processes
Reduced hard-copy paperwork and handling costs
Increased efficiency in the mail eInduction process
Mailing-quality and Full-Service Intelligent Mail reporting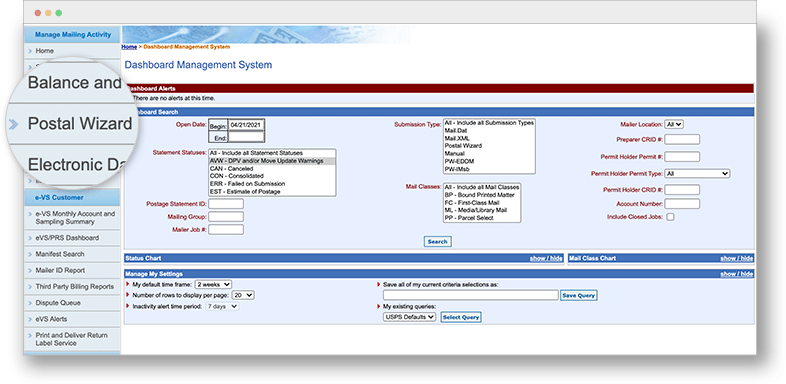 Facility Access and Shipment Tracking (FAST®)
The FAST system allows mailers to provide postal facilities with advance notice of their mailings. This allows for shorter dock wait times and improved end-to-end visibility, from mail entry to mail delivery—no matter what class of mail you're using.
Key benefits of the FAST system include:
Easy tracking
Advance notification of redirections
Easy submission and management of recurring appointment requests
Joint scheduling capabilities
Through the BCG, it's simple and quick to schedule a FAST mailing appointment. There's also comprehensive customer service support available for all scheduled mailings.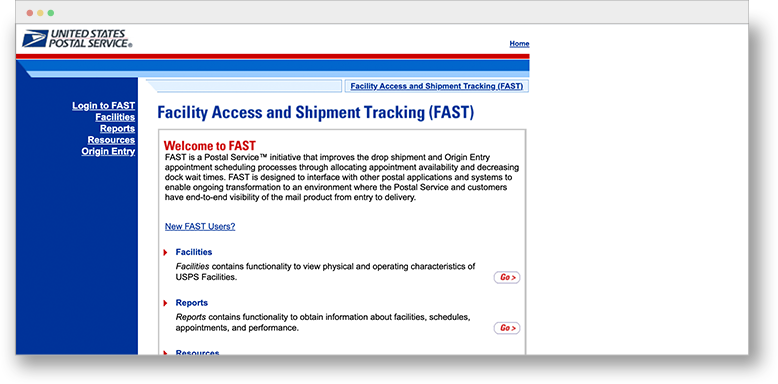 eInduction® and Tracking
Designed for businesses using Full-Service Intelligent Mail, the eInduction service can also be easily accessed via the BCG.
The eInduction process offers three main benefits:
Streamlined mail eInduction process — Allows for quicker appointment processing in the FAST online system, and eliminates the need for manual paperwork
More accurate mail preparation — Simplifies the mail preparation process, improves accuracy, and reduces delays, errors and the possibility of an entry facility rejecting a shipment
Enhanced transparency — Advanced mail-scanning technology and reporting capabilities provide visibility into the various steps of your mailing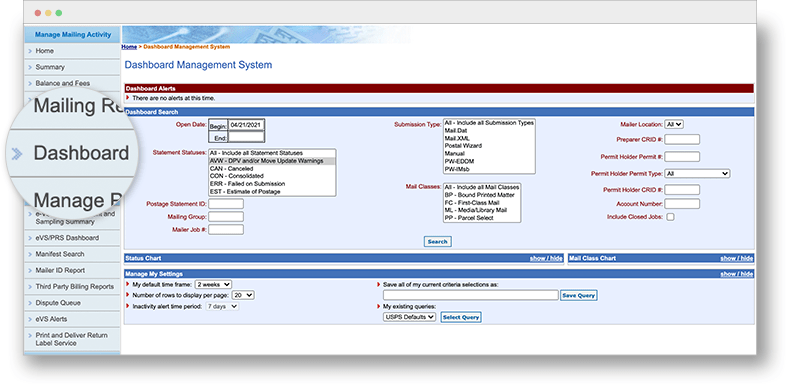 USPS Promotions and Incentive Programs
With a Business Customer Gateway account, you'll also get access to special promotions and incentive programs, so you can try out new shipping and mailing technology and techniques to set your business apart.
A promotions calendar is available to help you stay organized, and in-depth explanations are offered for each promotion, with simple instructions on how to get started. Past offers have included the Informed Delivery® feature, a mobile shopping promotion and a direct mail starter program.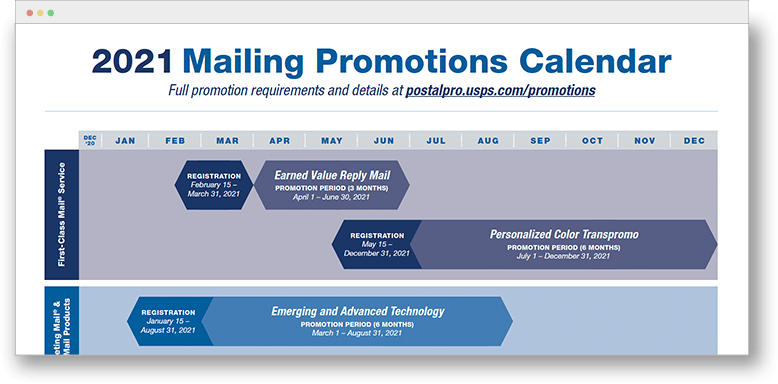 How Do I Use the Business Customer Gateway?
Ready to begin using the Business Customer Gateway as your one-stop source for USPS shipping and mailing services?
Keep these simple tips in mind as you get started:
When you first go to the BCG home page, you'll see a few different options: Mailers (for marketing mail services), Shippers (for shipping services), and Business (for all business services). Click into one of these options to access the specific information you need.
If you've decided one or more of these services makes sense for your business, you can sign up for a BCG account at any time. The process is simple: You'll create a username, choose a password and enter your contact information.

Once you've created an account, you'll gain access to all services housed on the BCG. You can use the same username and password for each service.

Whenever you log into your account, you'll see a personalized home page, where you can:

Prepare, track and monitor your mailings or shipments
Access your mailer scorecard (where you can view the results of your mailing activity)
Pay for postage and order shipping or mailing labels
Generate mail/shipping and transaction history reports
What's New on the Business Customer Gateway?
To respond to constructive user feedback and better meet customers' evolving needs, the BCG has recently been updated to provide an even more user-friendly experience. These updates include:
Optimized account-creation process
A more organized, intuitive home page, so it's quick and easy to navigate to the various shipping and mailing services you need
Ability to manage authorized users on your account, so you can set varying levels of access for your colleagues who will be using the BCG, as well as the ability to quickly revoke or archive their access as needed
New widgets that allow for a real-time view into certain elements of your Enterprise Payment Account, mailer scorecard and PostalOne! dashboard
Easier management of any USPS online business tools and services you make use of
Key Takeaway
Serving as a simple, centralized source for all your shipping and mailing needs, the Business Customer Gateway can help create more organized and efficient operations for companies of all sizes.
Providing quick, simple access to various USPS tools and services, it's easier than ever to track and monitor USPS shipments and mailings, explore new techniques and technologies, and get the personalized customer service you need.
Ready to explore further? Sign up for a free account to get started.